An Assessment of Psychological Noise Reduction by Landscape Plants
1
College of Agriculture & Biotechnology, Zhejiang University, 268 Kaixuan Road, Hangzhou, 310029, China
2
School of Landscape Architecture, Zhejiang A & F University, North Huancheng Road 88, Linan, Hangzhou, 311300, China
3
School of Agriculture and Food Science, Zhejiang A & F University, North Huancheng Road 88, Linan, Hangzhou, 311300, China
*
Author to whom correspondence should be addressed.
Received: 24 February 2011 / Revised: 27 March 2011 / Accepted: 28 March 2011 / Published: 7 April 2011
Abstract
The emphasis in the term 'Green Transportation' is on the word 'green'. Green transportation focuses on the construction of a slow transport system with a visually pleasing, easy and secure trip environment composed of urban parks, green roadside spaces and some other space that is full of landscape plants. This trip environment encourages residents to make trip choices that reduce fuel consumption and pollution and is one of the most important ways of popularizing green transportation. To study the psychological benefits provided by urban parks and other landscape environments, we combined a subjective approach (a questionnaire) with an objective quantitative approach (emotional tests using an electroencephalogram; EEG). Using a questionnaire survey, we found that 90% of the subjects believed that landscape plants contribute to noise reduction and that 55% overrated the plants' actual ability to attenuate noise. Two videos (showing a traffic scene and a plant scene) were shown to 40 participants on video glasses. We detected and recorded EEG values with a portable electroencephalograph, and a comparison between the results of the two groups revealed that there was a highly significant asymmetry between the EEG activity of the vegetation scene and traffic scene groups. The results suggest that the emotions aroused by noise and visual stimuli are manifested in the synchronization of beta frequency band and the desynchronization of alpha frequency band, indicating that landscape plants can moderate or buffer the effects of noise. These findings indicate that landscape plants provide excess noise attenuating effects through subjects' emotional processing, which we term 'psychological noise reduction'.
View Full-Text
►

▼

Figures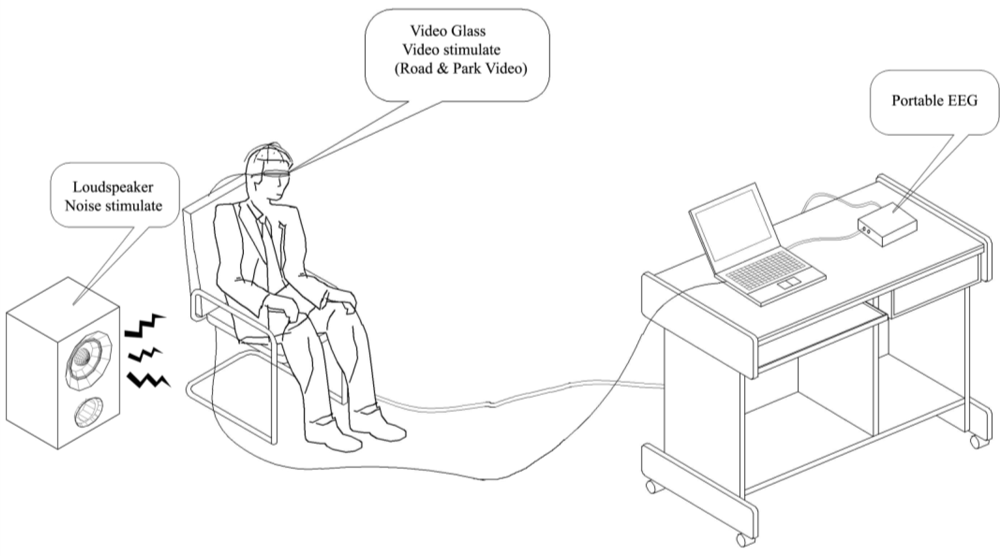 Share & Cite This Article
MDPI and ACS Style
Yang, F.; Bao, Z.Y.; Zhu, Z.J. An Assessment of Psychological Noise Reduction by Landscape Plants. Int. J. Environ. Res. Public Health 2011, 8, 1032-1048.
Related Articles
Comments
[Return to top]