Implementation of a 3D Coupled Hydrodynamic and Contaminant Fate Model for PCDD/Fs in Thau Lagoon (France): The Importance of Atmospheric Sources of Contamination
1
European Commission, Joint Research Centre, Via E. Fermi 2749, 21027 Ispra (VA), Italy
2
Ifremer, Laboratory of Environmental Resources, Bd Jean Monnet, BP 171, 34203 Sète, France
3
Ifremer, Laboratory of Biogeochemistry of Organic Contaminants, BP 21105, 44311 Nantes, France
*
Author to whom correspondence should be addressed.
Received: 21 January 2010 / Revised: 8 March 2010 / Accepted: 9 March 2010 / Published: 30 March 2010
Abstract
A 3D hydrodynamic and contaminant fate model was implemented for polychlorinated dibenzo-
p
-dioxins and dibenzofurans (PCDD/Fs) in Thau lagoon. The hydrodynamic model was tested against temperature and salinity measurements, while the contaminant fate model was assessed against available data collected at different stations inside the lagoon. The model results allow an assessment of the spatial and temporal variability of the distribution of contaminants in the lagoon, the seasonality of loads and the role of atmospheric deposition for the input of PCDD/Fs. The outcome suggests that air is an important source of PCDD/Fs for this ecosystem, therefore the monitoring of air pollution is very appropriate for assessing the inputs of these contaminants. These results call for the development of integrated environmental protection policies.
View Full-Text
►

▼

Figures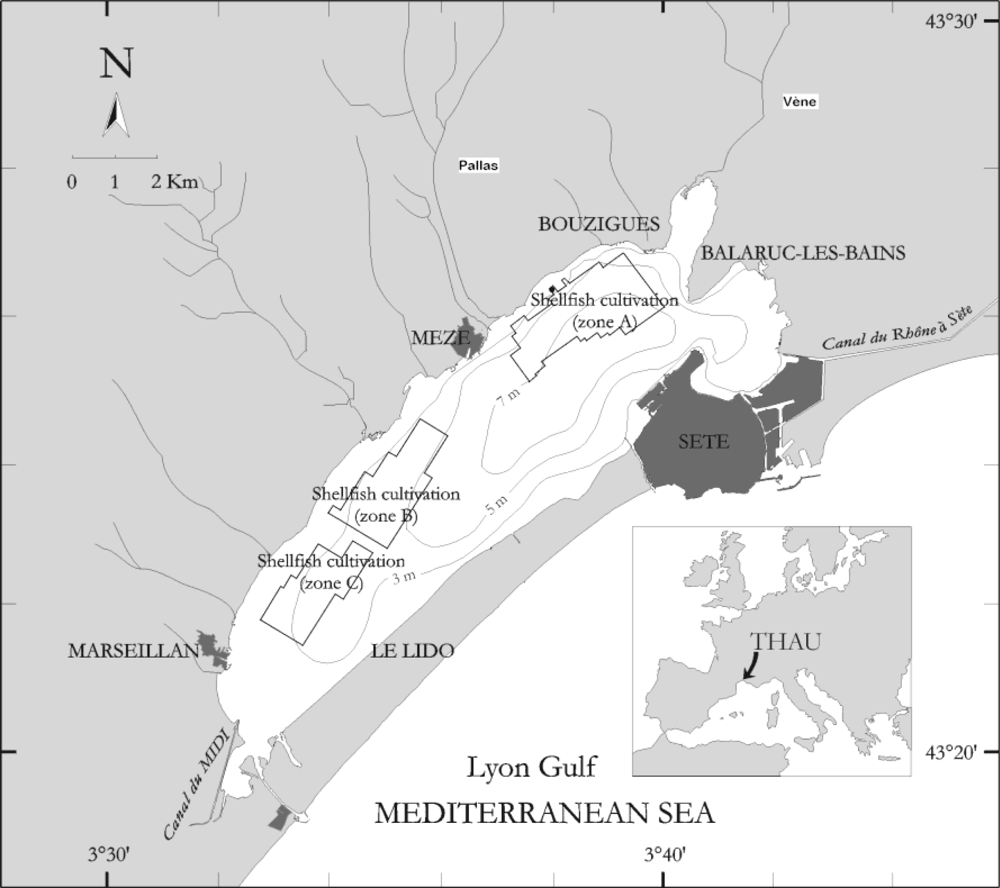 Supplementary material
Supplementary File 1:

Supplementary Information (PDF, 104 KB)

1. Implementation of the contaminant fate model for PCDD/Fs in Thau lagoon: equations and parameters 2. Physicochemical parameters of polychlorinated dibenzo-p-dioxins and polychlorinated dibenzofurans
Share & Cite This Article
MDPI and ACS Style
Dueri, S.; Marinov, D.; Fiandrino, A.; Tronczyński, J.; Zaldívar, J.-M. Implementation of a 3D Coupled Hydrodynamic and Contaminant Fate Model for PCDD/Fs in Thau Lagoon (France): The Importance of Atmospheric Sources of Contamination. Int. J. Environ. Res. Public Health 2010, 7, 1467-1485.
Related Articles
Comments
[Return to top]