Value of PCA3 to Predict Biopsy Outcome and Its Potential Role in Selecting Patients for Multiparametric MRI
1
Department of Urology, Radboud University Nijmegen Medical Centre, P.O. Box 9101, 6500 HB Nijmegen, The Netherlands
2
Department of Radiology, Radboud University Nijmegen Medical Centre, P.O. Box 9101, 6500 HB Nijmegen, The Netherlands
*
Author to whom correspondence should be addressed.
Received: 1 April 2013 / Revised: 21 May 2013 / Accepted: 23 May 2013 / Published: 28 May 2013
Abstract
PCA3 (prostate cancer gene 3) and multiparametric 3 tesla MRI are new promising diagnostic tools in the detection of PCa. Our aim was to study the clinical value of the Progensa PCA3-test: its predictive value for biopsy outcome, Gleason score and MRI outcome. We evaluated, retrospectively, 591 patients who underwent a Progensa PCA3-test at the Radboud University Nijmegen Medical Centre between May 2006 and December 2009. Prostate biopsies were performed in 290 patients; a multiparametric 3 tesla MRI of the prostate was performed in 163/591 patients. The PCA3-score was correlated to biopsy results and MRI outcome. The results show that PCA3 was highly predictive for biopsy outcome (
p
< 0.001); there was no correlation with the Gleason score upon biopsy (
p
= 0.194). The PCA3-score of patients with a suspicious region for PCa on MRI was significantly higher (
p
< 0.001) than in patients with no suspicious region on MRI (52
vs.
21). In conclusion, PCA3 is a valuable diagnostic biomarker for PCa; it did not correlate with the Gleason score. Furthermore, multiparametric MRI outcome was significantly correlated with the PCA3-score. Thus, PCA3 could be used to select patients that require MRI. However, in patients with a negative PCA3 and high clinical suspicion of PCa, a multiparametric MRI should also be done.
View Full-Text
►

▼

Figures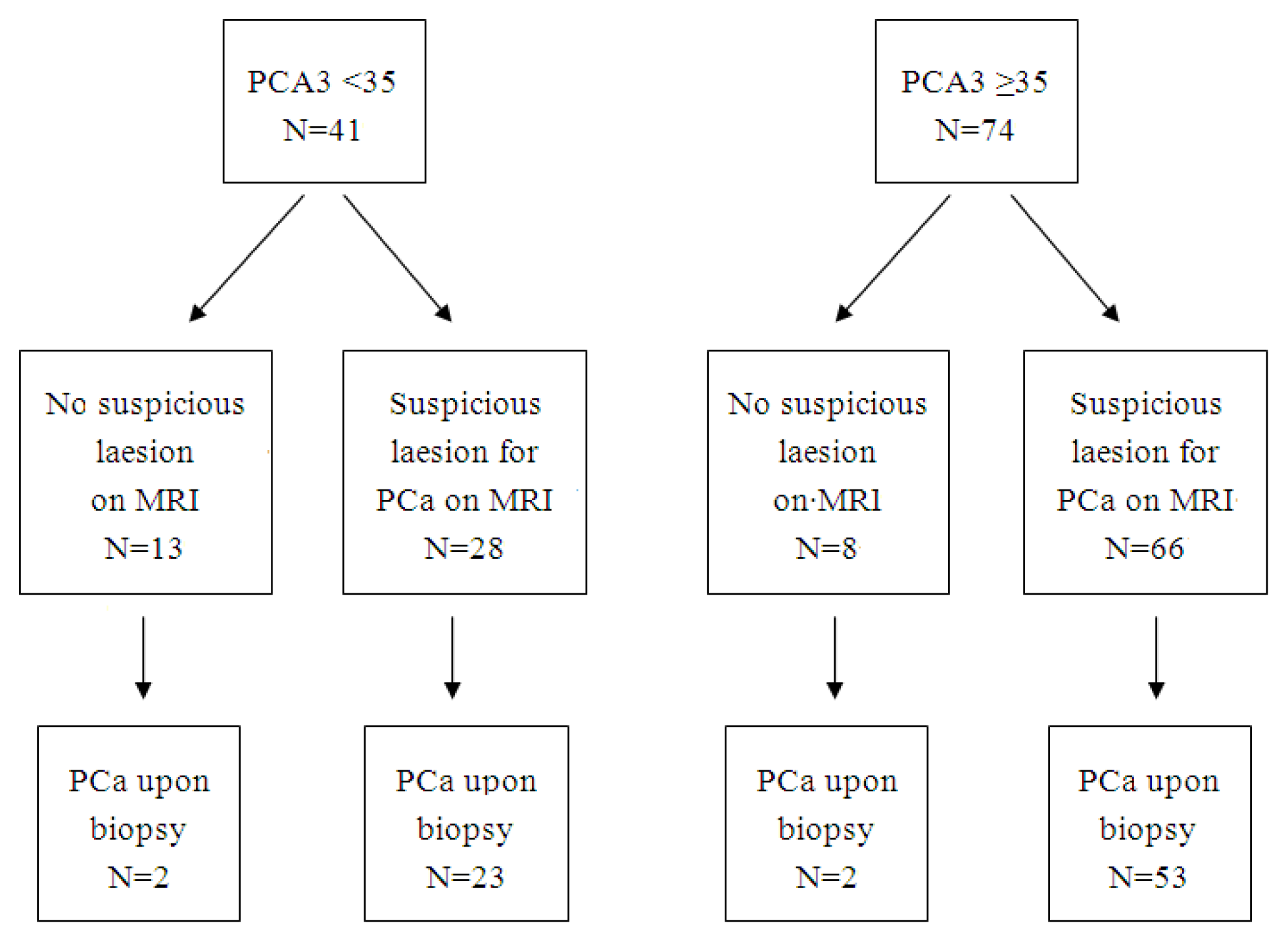 Share & Cite This Article
MDPI and ACS Style
Leyten, G.H.J.M.; Wierenga, E.A.; Sedelaar, J.P.M.; van Oort, I.M.; Futterer, J.J.; Barentsz, J.O.; Schalken, J.A.; Mulders, P.F.A. Value of PCA3 to Predict Biopsy Outcome and Its Potential Role in Selecting Patients for Multiparametric MRI. Int. J. Mol. Sci. 2013, 14, 11347-11355.
Related Articles
Comments
[Return to top]