Tissue Microarray-Based Evaluation of Chromatin Assembly Factor-1 (CAF-1)/p60 as Tumour Prognostic Marker
Department of Biomorphological and Functional Sciences, Pathology Section, University of Naples "Federico II", Naples 80138, Italy
*
Author to whom correspondence should be addressed.
Received: 18 June 2012 / Revised: 22 August 2012 / Accepted: 23 August 2012 / Published: 5 September 2012
Abstract
In this study we aimed to confirm the emerging role of Chromatin Assembly Factor 1 (CAF-1 p60) as a new proliferation and prognostic marker for cancer and to test the usefulness of the tissue microarray technique (TMA) for CAF-1 p60 rapid screening in several human malignancies. CAF-1 is a histone chaperone, regulating chromatin dynamics during DNA replication and repair in eukaryotics. TMA is a powerful high-throughput methodology in the study of cancer, allowing simultaneous assessment of different biomarkers within large numbers of tissue specimens. We generated TMA taking 3 mm diameter-core biopsies from oral squamous cell carcinoma, prostate cancer, salivary gland tumours and skin melanoma specimens, which had been previously tested for CAF-1 p60 on routine tissue sections. We also analysed, for the first time, 30 larynx and 30 skin squamous cell carcinomas. CAF-1 p60 resulted over-expressed in both the tissue sections and the TMA specimens, with the highest levels of expression in tumours which were more aggressive and metastasizing. Notably, a high degree of agreement was found between the CAF-1 p60 assessment on TMAs and on routine tissue sections. Our findings confirm the prognostic role of CAF-1 p60 and indicate TMA as a really advantageous method for CAF-1 p60 immunohistochemical screening, allowing savings on both tissue quantity and operator-time.
View Full-Text
►

▼

Figures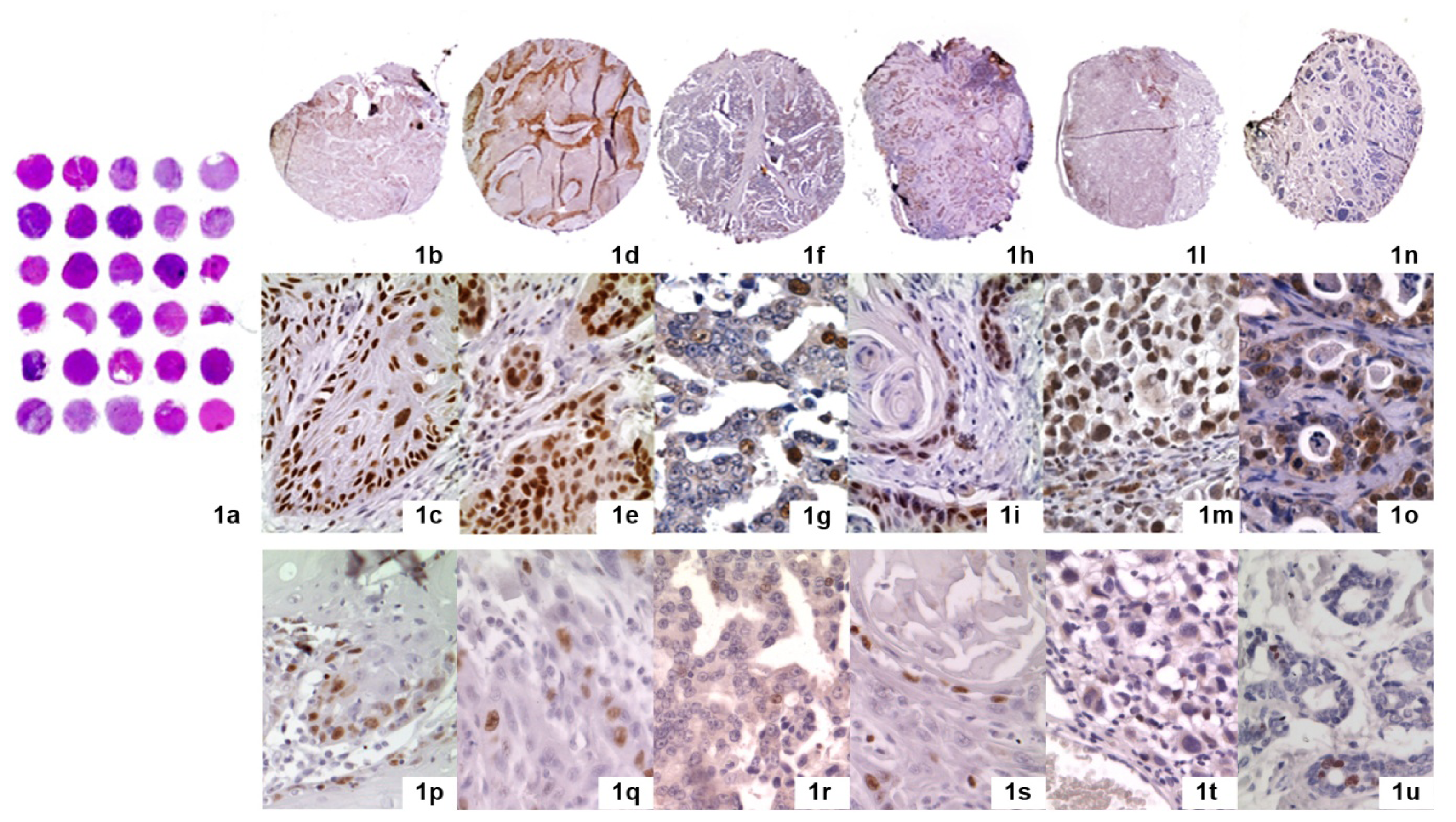 Share & Cite This Article
MDPI and ACS Style
Mascolo, M.; Ilardi, G.; Merolla, F.; Russo, D.; Vecchione, M.L.; de Rosa, G.; Staibano, S. Tissue Microarray-Based Evaluation of Chromatin Assembly Factor-1 (CAF-1)/p60 as Tumour Prognostic Marker. Int. J. Mol. Sci. 2012, 13, 11044-11062.
Related Articles
Comments
[Return to top]