Phorbol Esters Isolated from Jatropha Meal Induced Apoptosis-Mediated Inhibition in Proliferation of Chang and Vero Cell Lines
1
Department of Microbiology, Faculty of Biotechnology and Biomolecular Sciences, Universiti Putra Malaysia, 43400, Serdang, Selangor, Malaysia
2
Agriculture Biotechnology Research Institute of Iran (ABRII)-East and North-East Branch, P.O.B. 91735/844, Mashhad, Iran
3
Department of Biochemistry, Faculty of Biotechnology and Biomolecular Sciences, Universiti Putra Malaysia, 43400, Serdang, Selangor, Malaysia
4
Institute of Tropical Agriculture, Universiti Putra Malaysia, 43400, Serdang, Selangor, Malaysia
*
Author to whom correspondence should be addressed.
Received: 5 July 2012 / Revised: 31 August 2012 / Accepted: 8 October 2012 / Published: 24 October 2012
Abstract
The direct feeding of
Jatropha
meal containing phorbol esters (PEs) indicated mild to severe toxicity symptoms in various organs of different animals. However, limited information is available on cellular and molecular mechanism of toxicity caused by PEs present in
Jatropha
meal. Thus, the present study was conducted to determine the cytotoxic and mode of action of PEs isolated from
Jatropha
meal using human hepatocyte (Chang) and African green monkey kidney (Vero) cell lines. The results showed that isolated PEs inhibited cell proliferation in a dose-dependent manner in both cell lines with the CC
50
of 125.9 and 110.3 μg/mL, respectively. These values were compatible to that of phorbol 12-myristate 13-acetate (PMA) values as positive control
i.e.
, 124.5 and 106.3 μg/mL respectively. Microscopic examination, flow cytometry and DNA fragmentation results confirmed cell death due to apoptosis upon treatment with PEs and PMA at CC
50
concentration for 24 h in both cell lines. The Western blot analysis revealed the overexpression of PKC-δ and activation of caspase-3 proteins which could be involved in the mechanism of action of PEs and PMA. Consequently, the PEs isolated form
Jatropha
meal caused toxicity and induced apoptosis-mediated proliferation inhibition toward Chang and Vero cell lines involving over-expression of PKC-δ and caspase-3 as their mode of actions.
View Full-Text
►

▼

Figures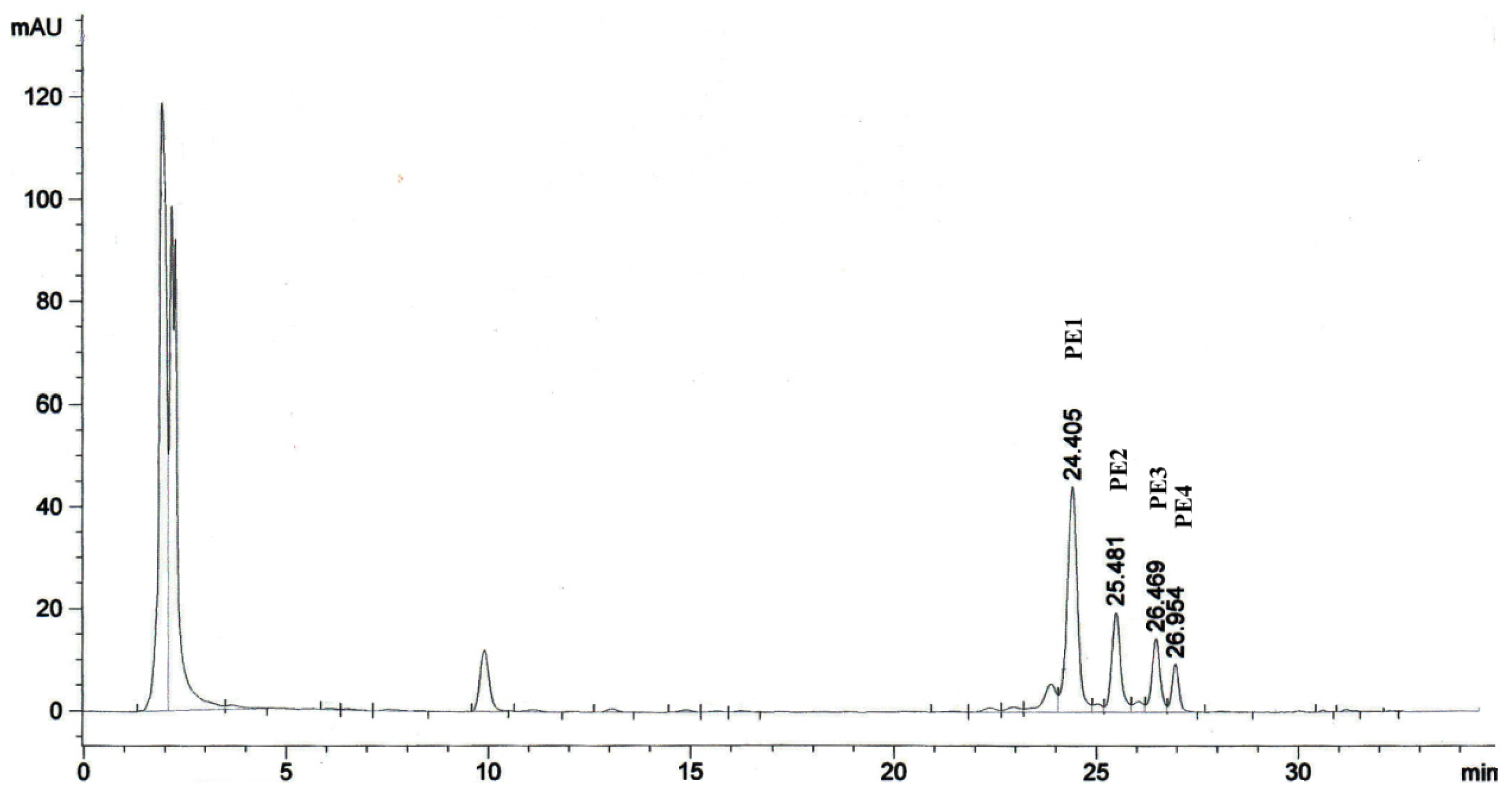 Share & Cite This Article
MDPI and ACS Style
Oskoueian, E.; Abdullah, N.; Ahmad, S. Phorbol Esters Isolated from Jatropha Meal Induced Apoptosis-Mediated Inhibition in Proliferation of Chang and Vero Cell Lines. Int. J. Mol. Sci. 2012, 13, 13816-13829.
Related Articles
Comments
[Return to top]