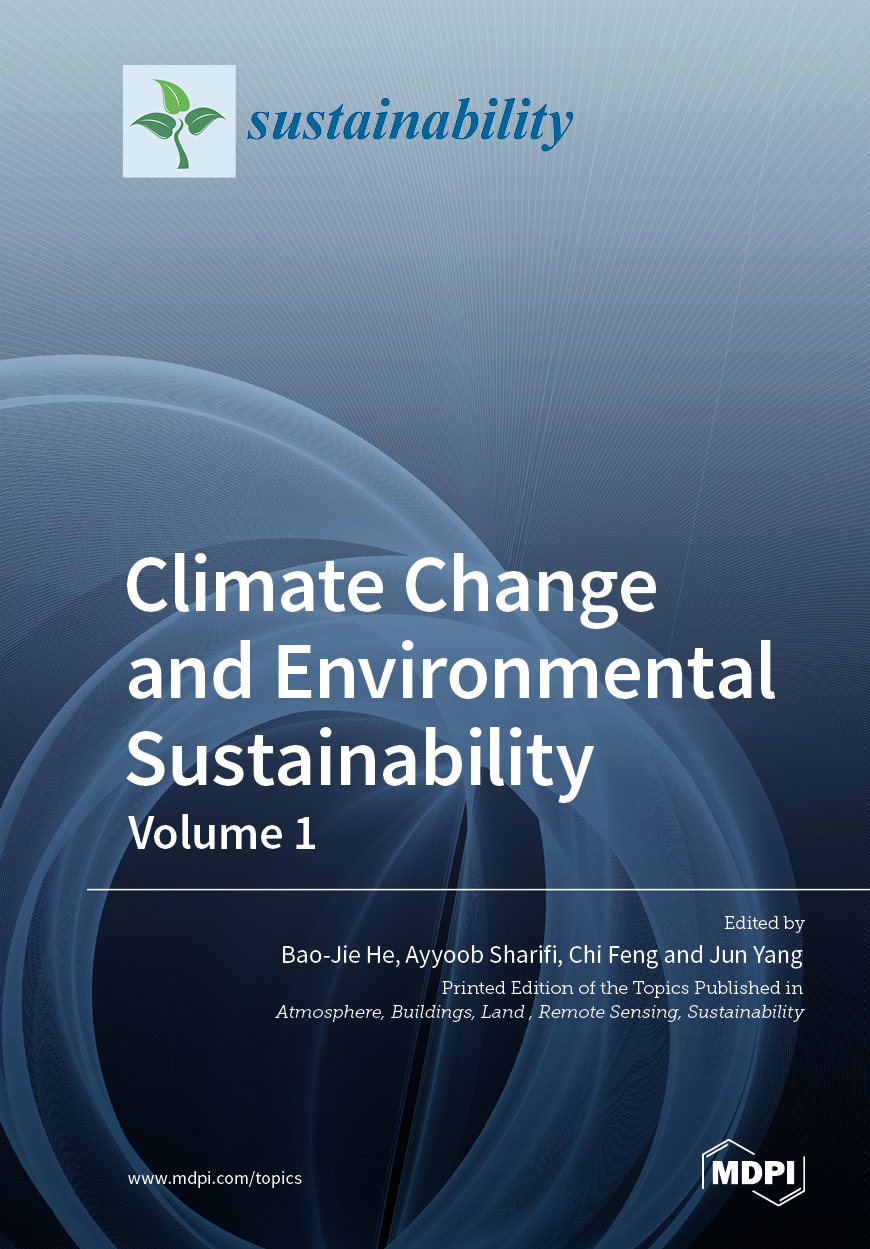 Climate Change and Environmental Sustainability-Volume 1
Published: January 2022
Pages: 298
© by the authors
MDPI uses a print-on-demand service. Your book will be printed and delivered directly from one of three print stations, allowing you to profit from economic shipping to any country in the world. Generally, we use Premium shipping with an estimated delivery time of 7-12 business days. P.O. Boxes cannot be used as a Ship-To Address.
Please note that shipping time does not include the time for placing and processing the order or printing. For this, an additional turnaround time of 10 working days should be expected.
Summary
Climate change has been widely recognised as a major challenge to the world, with significant environmental, economic and social consequences. Given this, addressing climate change is an urgent and profound task of society, a complex and difficult mission of several generations. To address the challenge of climate change, there is a need to develop a holistic climate change mitigation and adaptation framework that can cover as many climate-related topics as possible and connect as many stakeholders as possible across the globe. This book is an important one, bringing together key climate-related topics, including climate-induced impact assessment, environmental vulnerability and resilience assessment, greenhouse gas emission dynamics and sequestration, climate change mitigation and adaptation strategies in addition to climate-related governance. Results reported in this book are conducive to a better understanding of the climate emergency, climate-related impacts and the solutions. We expect the book to benefit decision makers, practitioners and researchers in different fields such as climate modelling and prediction, forest ecosystems, land management, urban planning and design, urban governance in addition to institutional operation.
Prof. Bao-Jie He acknowledges Project NO. 2021CDJQY-004, supported by the Fundamental Research Funds for the Central Universities. We appreciate the assistance from Mr. Lifeng Xiong, Mr. Wei Wang, Ms. Xueke Chen and Ms. Anxian Chen at the School of Architecture and Urban Planning, Chongqing University, China.
Keywords
climate change; sustainable development goals; urban transformation; decarbonization; built environment; governance
Added to shopping cart.
This book will be available in print soon.
---
×