About Soils
Soils is a new journal devoted to publishing articles focused on biological, chemical, and physical processes operating within soils and sediments. We are particularly interested in studies or review articles that examine (or describe) coupled processes operating within these complex media that control element cycling. Processes that impact on retention and release, transport, and microbial interactions in soils are also of interest.
MDPI Publication Ethics Statement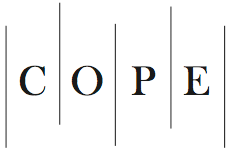 Soils is a member of the Committee on Publication Ethics (COPE). MDPI takes the responsibility to enforce a rigorous peer-review together with strict ethical policies and standards to ensure to add high quality scientific works to the field of scholarly publication. Unfortunately, cases of plagiarism, data falsification, inappropriate authorship credit, and the like, do arise. MDPI takes such publishing ethics issues very seriously and our editors are trained to proceed in such cases with a zero tolerance policy. To verify the originality of content submitted to our journals, we use iThenticate to check submissions against previous publications. MDPI works with Publons to provide reviewers with credit for their work.
Copyright / Open Access
Articles published in Soils will be Open-Access articles distributed under the terms and conditions of the Creative Commons Attribution License (CC BY). The copyright is retained by the author(s). MDPI will insert the following note at the end of the published text:
© 2018 by the authors; licensee MDPI, Basel, Switzerland. This article is an open access article distributed under the terms and conditions of the Creative Commons Attribution License (http://creativecommons.org/licenses/by/4.0/).
Reprints
Reprints may be ordered. Please contact for more information on how to order reprints.
Editorial Office
Ms. Kacey Wang
Managing Editor
MDPI Tongzhou Office, Room 2207, Jincheng Center, No. 21 Cuijingbeili, Tongzhou District, Beijing 101101, China
Tel. +86 10 8152 1170; Fax: +86 10 8152 1170
E-Mail
For further MDPI contacts, see here.