Doping LiMnPO4 with Cobalt and Nickel: A First Principle Study
1
Group Materials Labs, Centro Ricerche FIAT, Strada Torino 50, 10043 Orbassano, Italy
2
Laboratory for Chemistry of Novel Materials, University of Mons - UMONS, Place du Parc 20, 7000 Mons,Belgium
*
Author to whom correspondence should be addressed.
Received: 8 February 2017 / Revised: 14 March 2017 / Accepted: 23 March 2017 / Published: 1 April 2017
Abstract
A density functional theory (DFT) study has been carried out on transition metal phosphates with olivine structure and formula LiMPO4 (M = Fe, Mn, Co, Ni) to assess their potential as cathode materials in rechargeable Li-ion batteries based on their chemical and structural stability and high theoretical capacity. The investigation focuses on LiMnPO4, which could offer an improved cell potential (4.1 V) with respect to the reference LiFePO4 compound, but it is characterized by poor lithium intercalation/de-intercalation kinetics. Substitution of cations like Co and Ni in the olivine structure of LiMnPO4 was recently reported in an attempt to improve the electrochemical performances. Here the electronic structure and lithium intercalation potential of Ni- and Co-doped LiMnPO4 were calculated in the framework of the Hubbard U density functional theory (DFT+U) method for highly correlated materials. Moreover, the diffusion process of lithium in the host structures was simulated, and the activation barriers in the doped and pristine structures were compared. Our calculation predicted that doping increases Li insertion potential while activation barriers for Li diffusion remain similar to the pristine material. Moreover, Ni and Co doping induces the formation of impurity states near the Fermi level and significantly reduces the band gap of LiMnPO4.
View Full-Text
►

▼

Figures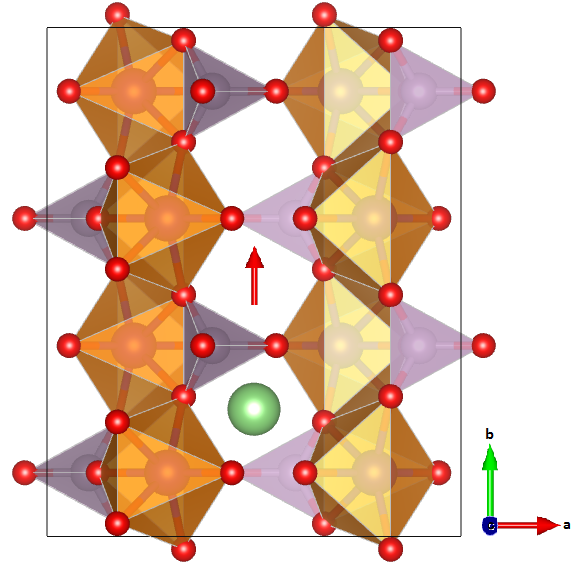 This is an open access article distributed under the
Creative Commons Attribution License
which permits unrestricted use, distribution, and reproduction in any medium, provided the original work is properly cited. (CC BY 4.0).
Share & Cite This Article
MDPI and ACS Style
Sgroi, M.F.; Lazzaroni, R.; Beljonne, D.; Pullini, D. Doping LiMnPO4 with Cobalt and Nickel: A First Principle Study. Batteries 2017, 3, 11.
Note that from the first issue of 2016, MDPI journals use article numbers instead of page numbers. See further details here.
Related Articles
Comments
[Return to top]