Chronic Inflammation: Synergistic Interactions of Recruiting Macrophages (TAMs) and Eosinophils (Eos) with Host Mast Cells (MCs) and Tumorigenesis in CALTs. M-CSF, Suitable Biomarker for Cancer Diagnosis!
Inflammation and Cancer Biology, National Cancer Institute (Ret), the National Institutes of Health, Bethesda, MD 20817, USA
Received: 12 November 2013 / Revised: 8 January 2014 / Accepted: 14 January 2014 / Published: 27 January 2014
Abstract
Ongoing debates, misunderstandings and controversies on the role of inflammation in cancer have been extremely costly for taxpayers and cancer patients for over four decades. A reason for repeated failed clinical trials (90% ± 5 failure rates) is heavy investment on numerous genetic mutations (molecular false-flags) in the chaotic molecular landscape of site-specific cancers which are used for "targeted" therapies or "personalized" medicine. Recently, unresolved/chronic inflammation was defined as loss of balance between two tightly regulated and biologically opposing arms of acute inflammation ("Yin"–"Yang" or immune surveillance). Chronic inflammation could differentially erode architectural integrities in host immune-privileged or immune-responsive tissues as a common denominator in initiation and progression of nearly all age-associated neurodegenerative and autoimmune diseases and/or cancer. Analyses of data on our "accidental" discoveries in 1980s on models of acute and chronic inflammatory diseases in conjunctival-associated lymphoid tissues (CALTs) demonstrated at least three stages of interactions between resident (host) and recruited immune cells: (a), acute phase; activation of mast cells (MCs), IgE Abs, histamine and prostaglandin synthesis; (b), intermediate phase; down-regulation phenomenon, exhausted/degranulated MCs, heavy eosinophils (Eos) infiltrations into epithelia and goblet cells (GCs), tissue hypertrophy and neovascularization; and (c), chronic phase; induction of lymphoid hyperplasia, activated macrophages (Mfs), increased (irregular size) B and plasma cells, loss of integrity of lymphoid tissue capsular membrane, presence of histiocytes, follicular and germinal center formation, increased ratios of local IgG1/IgG2, epithelial thickening (growth) and/or thinning (necrosis) and angiogenesis. Results are suggestive of first evidence for direct association between inflammation and identifiable phases of immune dysfunction in the direction of tumorigenesis. Activated MFs (TAMs or M2) and Eos that are recruited by tissues (e.g., conjunctiva or perhaps lung airways) whose principal resident immune cells are MCs and lymphocytes are suggested to play crucial synergistic roles in enhancing growth promoting capacities of host toward tumorigenesis. Under oxidative stress, M-CSF may produce signals that are cumulative/synergistic with host mediators (e.g., low levels of histamine), facilitating tumor-directed expression of decoy receptors and immune suppressive factors (e.g., dTNFR, IL-5, IL-10, TGF-b, PGE2). M-CSF, possessing superior sensitivity and specificity, compared with conventional markers (e.g., CA-125, CA-19-9) is potentially a suitable biomarker for cancer diagnosis and technology development. Systematic monitoring of interactions between resident and recruited cells should provide key information not only about early events in loss of immune surveillance, but it would help making informed decisions for balancing the inherent tumoricidal (Yin) and tumorigenic (Yang) properties of immune system and effective preventive and therapeutic approaches and accurate risk assessment toward improvement of public health.
View Full-Text
►

▼

Figures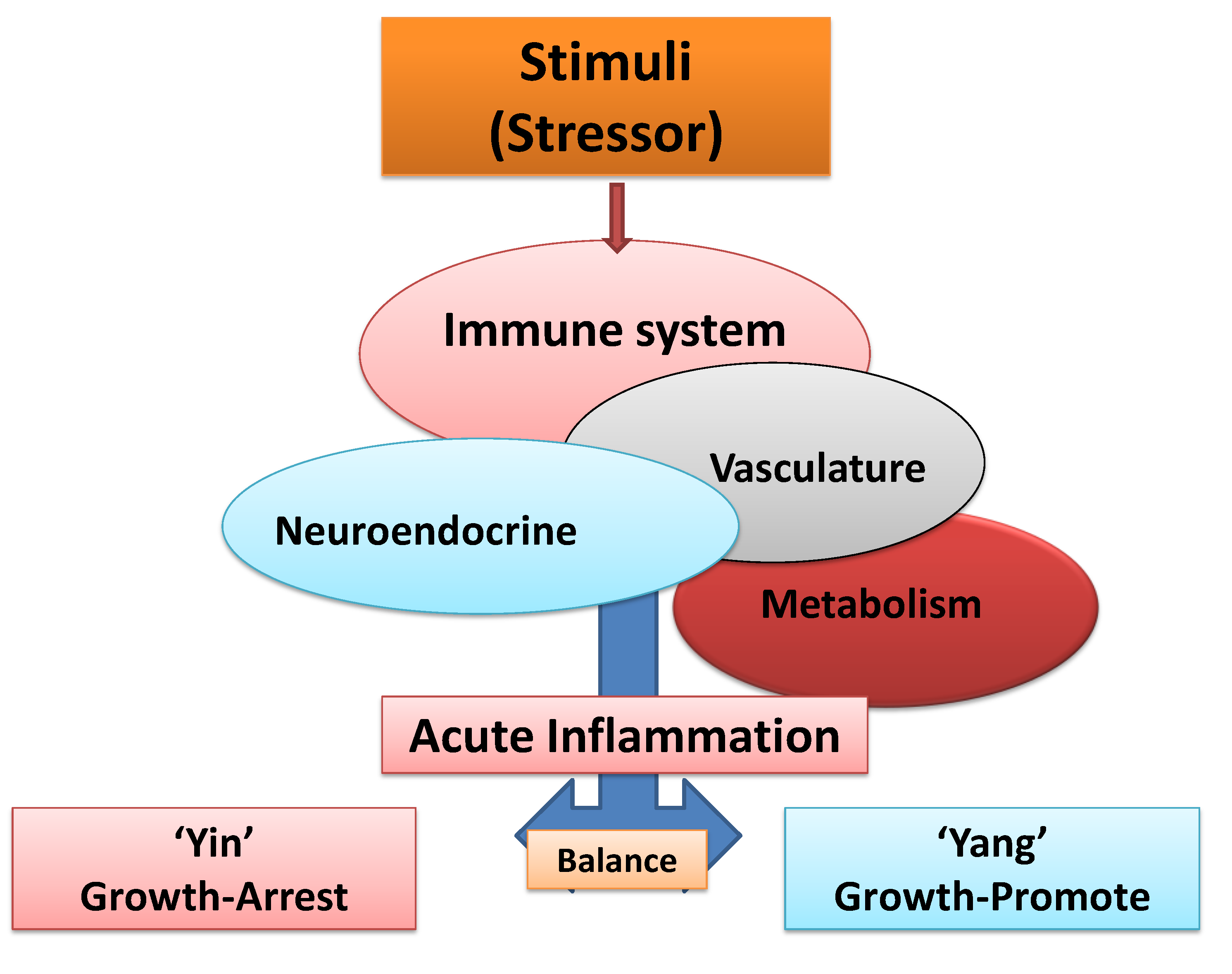 Figure 1
Scifeed alert for new publications
Never miss any articles
matching your research
from any publisher
Get alerts for new papers matching your research
Find out the new papers from selected authors
Updated daily for 49'000+ journals and 6000+ publishers
Share & Cite This Article
MDPI and ACS Style
Khatami, M. Chronic Inflammation: Synergistic Interactions of Recruiting Macrophages (TAMs) and Eosinophils (Eos) with Host Mast Cells (MCs) and Tumorigenesis in CALTs. M-CSF, Suitable Biomarker for Cancer Diagnosis! Cancers 2014, 6, 297-322.
Related Articles
Comments
[Return to top]