Thermomechanical Properties of Polylactic Acid-Graphene Composites: A State-of-the-Art Review for Biomedical Applications
Smart Materials, Istituto Italiano di Tecnologia, 16163 Genoa, Italy
Received: 19 April 2017 / Revised: 28 June 2017 / Accepted: 30 June 2017 / Published: 4 July 2017
Abstract
Due to its biodegradable and bioabsorbable characteristics polylactic acid (PLA) has attracted considerable attention for numerous biomedical applications. Moreover, a number of tissue engineering problems for function restoration of impaired tissues have been addressed by using PLA and its copolymers due to their biocompatibility and distinctive mechanical properties. Recent studies on various stereocomplex formation between enantiomeric PLA, poly(
l
-lactide) (PLLA) and poly(
d
-lactide) (PDLA) indicated that stereocomplexation enhances the mechanical properties as well as the thermal- and hydrolysis-resistance of PLA polymers. On the other hand, biomedical application of graphene is a relatively new front with significant potential. Many recent reports have indicated that understanding of graphene-cell (or tissue, organ) interactions; particularly the cellular uptake mechanisms are still challenging. Therefore, use of graphene or graphene oxide properly embedded in suitable PLA matrices can positively impact and accelerate the growth, differentiation, and proliferation of stem cells, conceivably minimizing concerns over cytotoxicity of graphene. As such, PLA-graphene composites hold great promise in tissue engineering, regenerative medicine, and in other biomedical fields. However, since PLA is classified as a hard bio-polyester prone to hydrolysis, understanding and engineering of thermo-mechanical properties of PLA-graphene composites are very crucial for such cutting-edge applications. Hence, this review aims to present an overview of current advances in the preparation and applications of PLA-graphene composites and their properties with focus on various biomedical uses such as scaffolds, drug delivery, cancer therapy, and biological imaging, together with a brief discussion on the challenges and perspectives for future research in this field.
View Full-Text
►

▼

Figures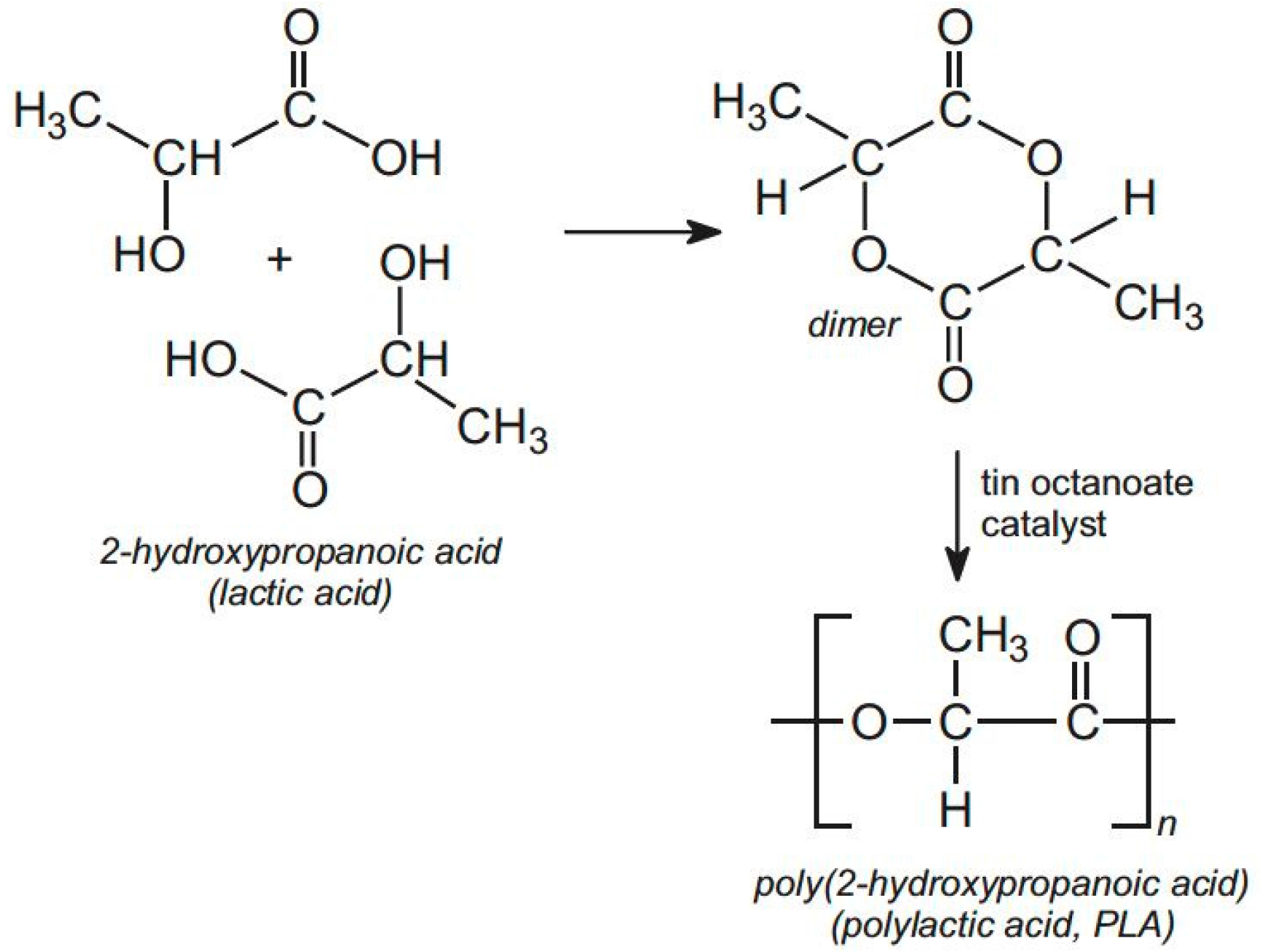 Figure 1
This is an open access article distributed under the
Creative Commons Attribution License
which permits unrestricted use, distribution, and reproduction in any medium, provided the original work is properly cited. (CC BY 4.0).
Share & Cite This Article
MDPI and ACS Style
Bayer, I.S. Thermomechanical Properties of Polylactic Acid-Graphene Composites: A State-of-the-Art Review for Biomedical Applications. Materials 2017, 10, 748.
Note that from the first issue of 2016, MDPI journals use article numbers instead of page numbers. See further details here.
Related Articles
Comments
[Return to top]