Heavy Metals in Soil and Crops of an Intensively Farmed Area: A Case Study in Yucheng City, Shandong Province, China
1
Institute of Geographic Sciences and Natural Resources, Chinese Academy of Sciences, 11A Datun Road, Beijing 100101, China
2
Graduate School of the Chinese Academy of Sciences, Beijing 10049, China
*
Author to whom correspondence should be addressed.
Received: 25 December 2009 / Accepted: 27 January 2010 / Published: 1 February 2010
Abstract
Yucheng City is located in northwestern Shandong Province, China, and is situated on the Huang-Huai-Hai Plain, the largest alluvial plain in China. In this study, 86 surface soil samples were collected in Yucheng City and analyzed for cation exchange capacity (CEC), soil organic matter (SOM), pH, available phosphorus (avail. P), phosphorus (P), aluminum (Al), and iron (Fe). These soils were also analyzed for 'total' chromium (Cr), nickel (Ni), copper (Cu), zinc (Zn), arsenic (As), mercury (Hg), cadmium (Cd), and lead (Pb), together with 92 wheat samples and 37 corn samples. There was no obvious heavy metal contamination in the soil and irrigation water. But the long-term accumulation of heavy metals in soil has lead to an increase of Ni, As, Hg and Pb concentrations in some of wheat and corn samples and Cd in wheat samples. Because of the numerous sources of soil heavy metals and the lower level of heavy metal in irrigation water, there is no significant relation between soil heavy metal concentrations and irrigation water concentrations. Cr, Ni were mainly from the indigenous clay minerals according to multivariate analysis. Little contribution to soil heavy metal contents from agricultural fertilizer use was found and the local anomalies of As, Cd, Hg, Pb in wheat and corn grain are attributed to the interactive effects of irrigation and fertilizer used. Aerial Hg, however may also be the source of Hg for soil, wheat and corn.
View Full-Text
►

▼

Figures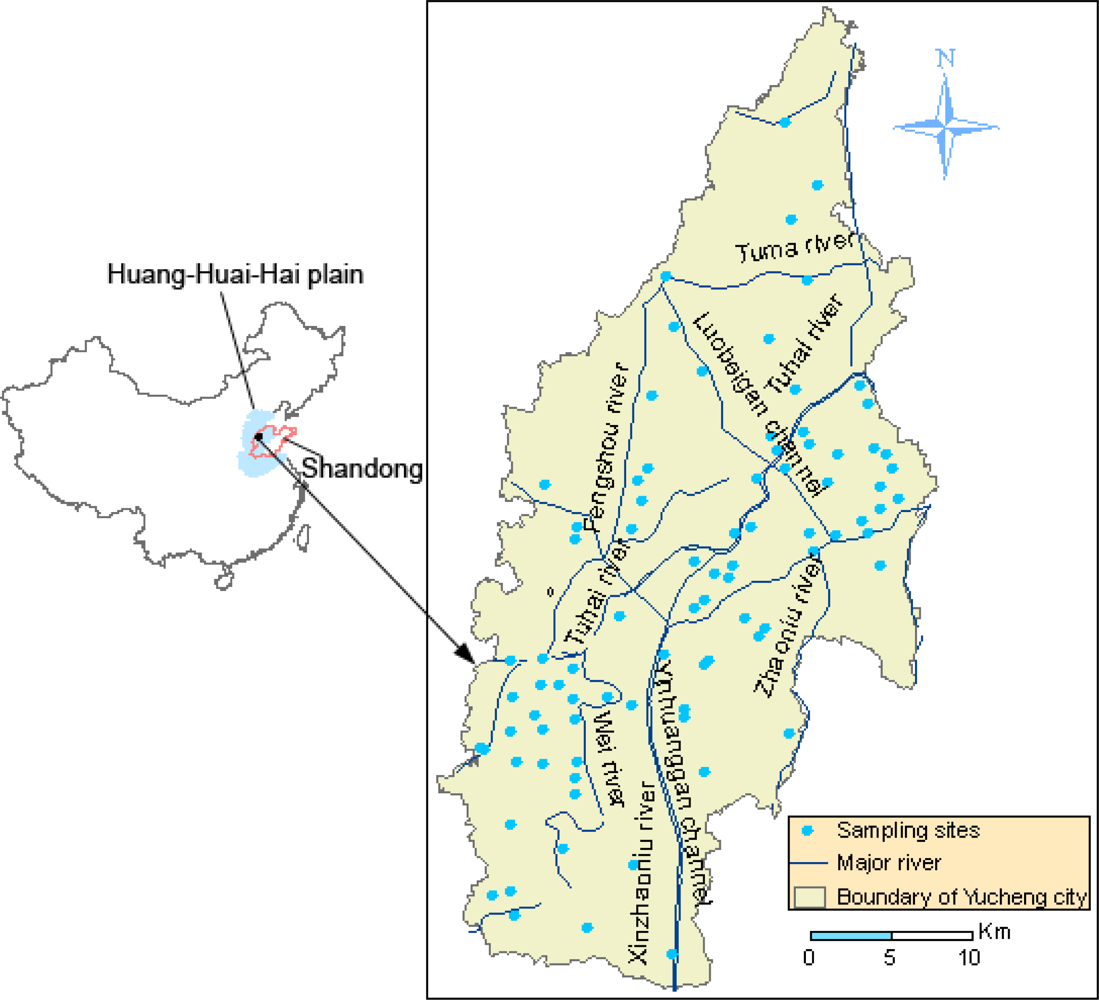 Share & Cite This Article
MDPI and ACS Style
Jia, L.; Wang, W.; Li, Y.; Yang, L. Heavy Metals in Soil and Crops of an Intensively Farmed Area: A Case Study in Yucheng City, Shandong Province, China. Int. J. Environ. Res. Public Health 2010, 7, 395-412.
Related Articles
Comments
[Return to top]