Open Access This article is
freely available
re-usable
Int. J. Environ. Res. Public Health 2008, 5(5), 457-463;
Article
Qualitative Environmental Analysis for Industrial Districts Implantation Using Geoprocessing Techniques
1
Graduate Program in Geology, Vale do Rio dos Sinos University, UNISINOS, Avenida Unisinos 950, CEP 93022-000, São Leopoldo, Rio Grande do Sul, Brazil
Received: 2 August 2007 / Accepted: 17 October 2008 / Published: 31 December 2008
Abstract
: Industrial districts became important instruments which are used by the Public Power to induce economic decentralization and create new development poles. For this reason the legislative process is an indispensable means to define the priorities in the uses of soil, also to conduct and follow the process of industrial registration. However, the industrial district establishment shall not be analyzed by taking into account just the economic factor, but also the environmental issue of the enterprise. Thus, this research has the objective of determining adequate places for industrial districts implantation, having as a pilot area the city of São Leopoldo, Rio Grande do Sul State, Brazil. A Geographic Information System for execution of spatial analysis and criteria creation on a large volume of environmental information will be used as a tool, which will be guided by the Municipal, State and Federal legislation and a Quickbird satellite image that covers the interest area. The main information used on this research are: altimeter, hydrography, soil use, pedology, geology and infrastructure. The results are visualized in scenarios modeled in accordance with the restrictions imposed upon the information, allowing at the end, to combine all scenarios and create through the multiple criteria method a map that indicates adequate places for implantation of industrial districts.
Keywords:
Environmental analysis; industrial district; geoprocessing; GIS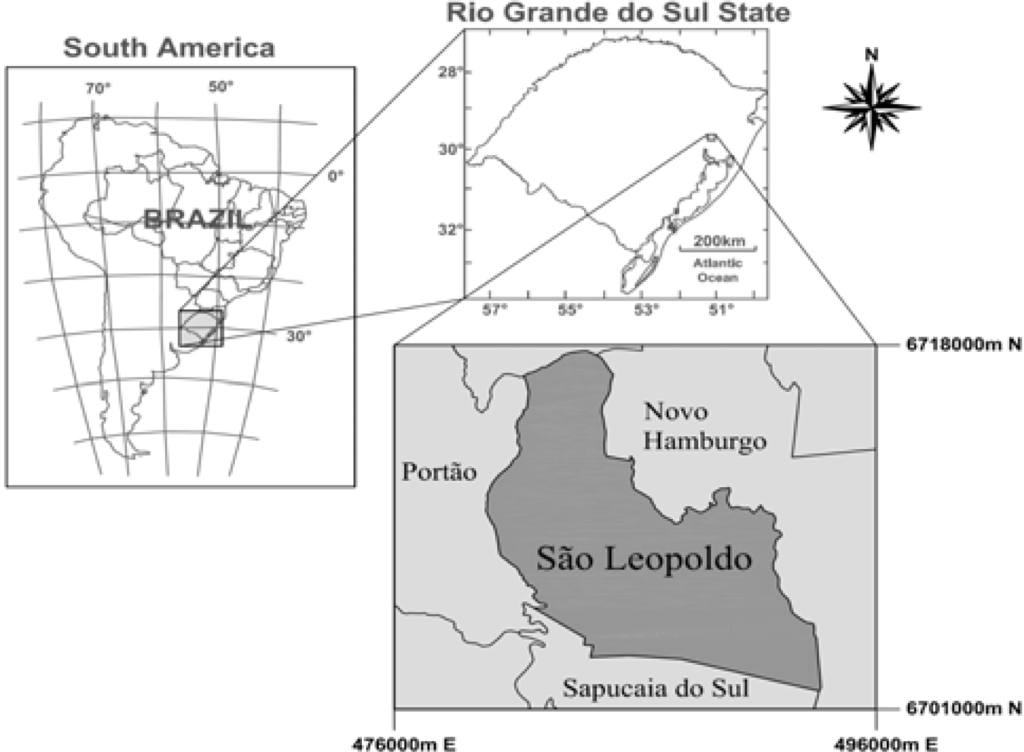 Figure 1:. Location of index area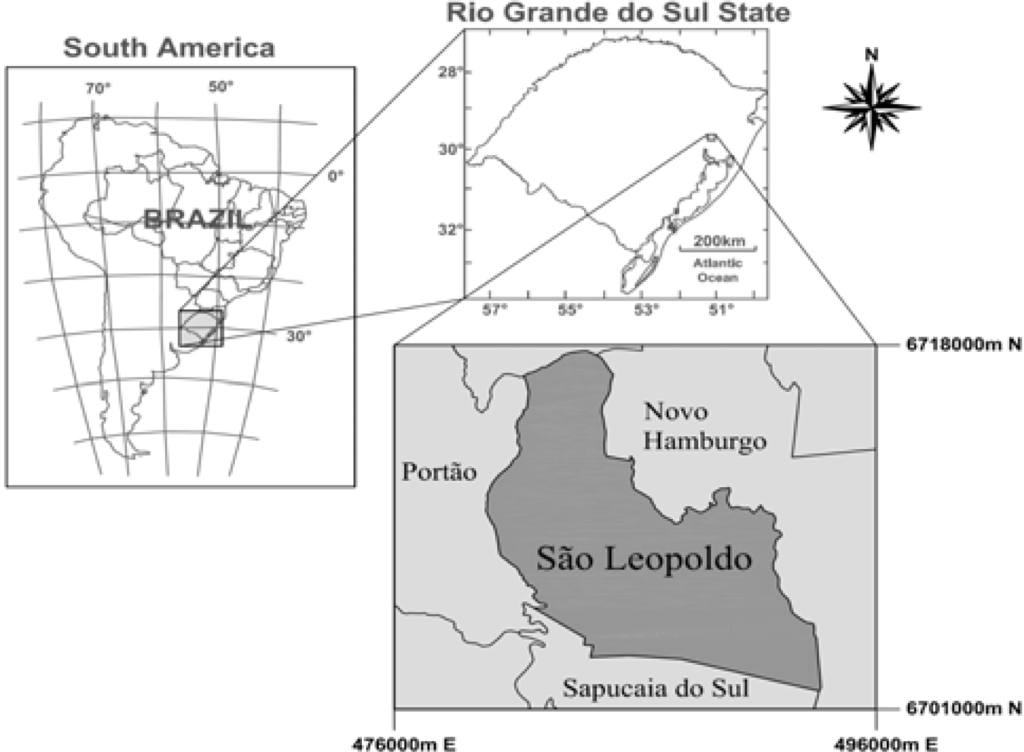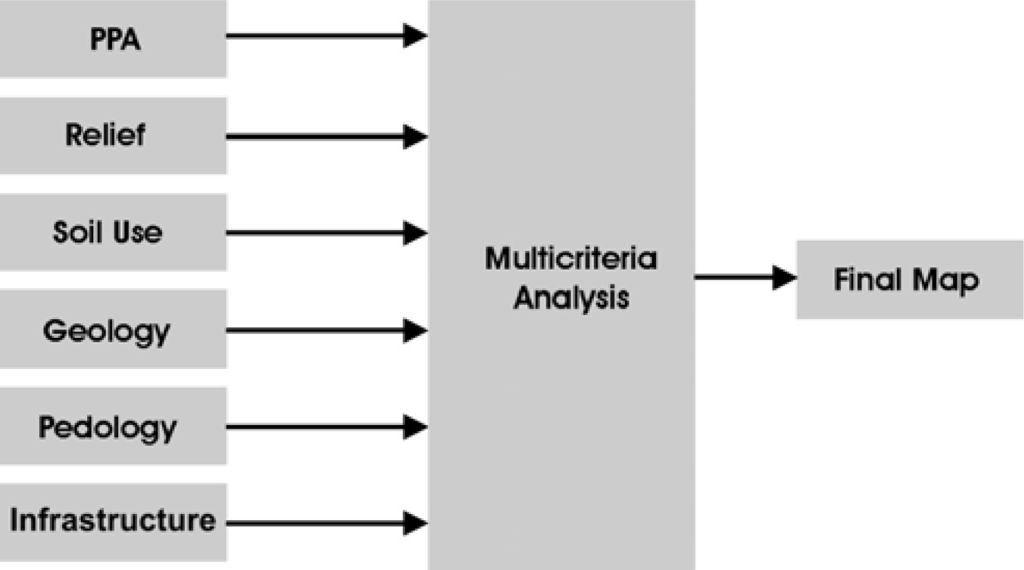 Figure 2:. Spatial analysis executed on research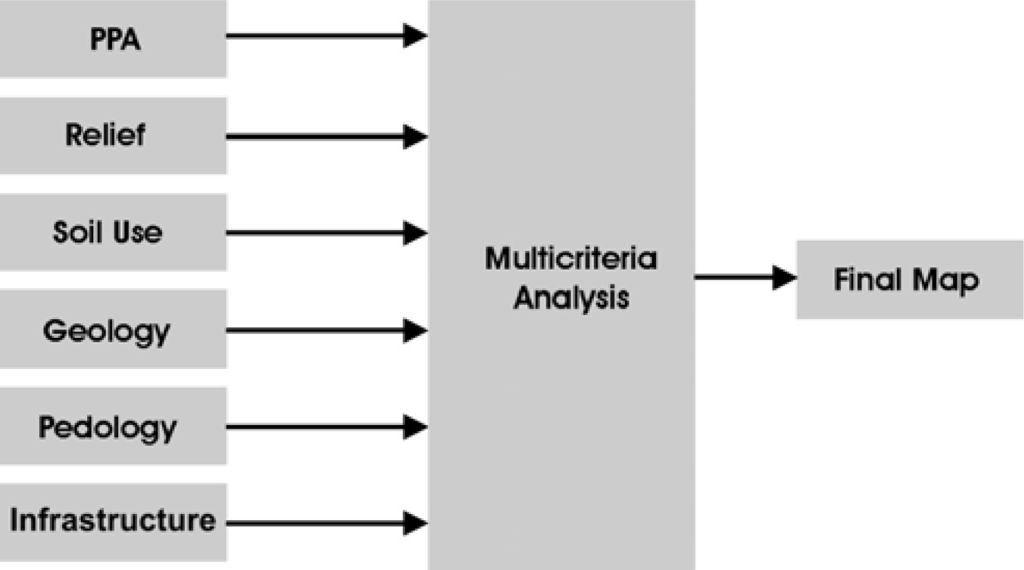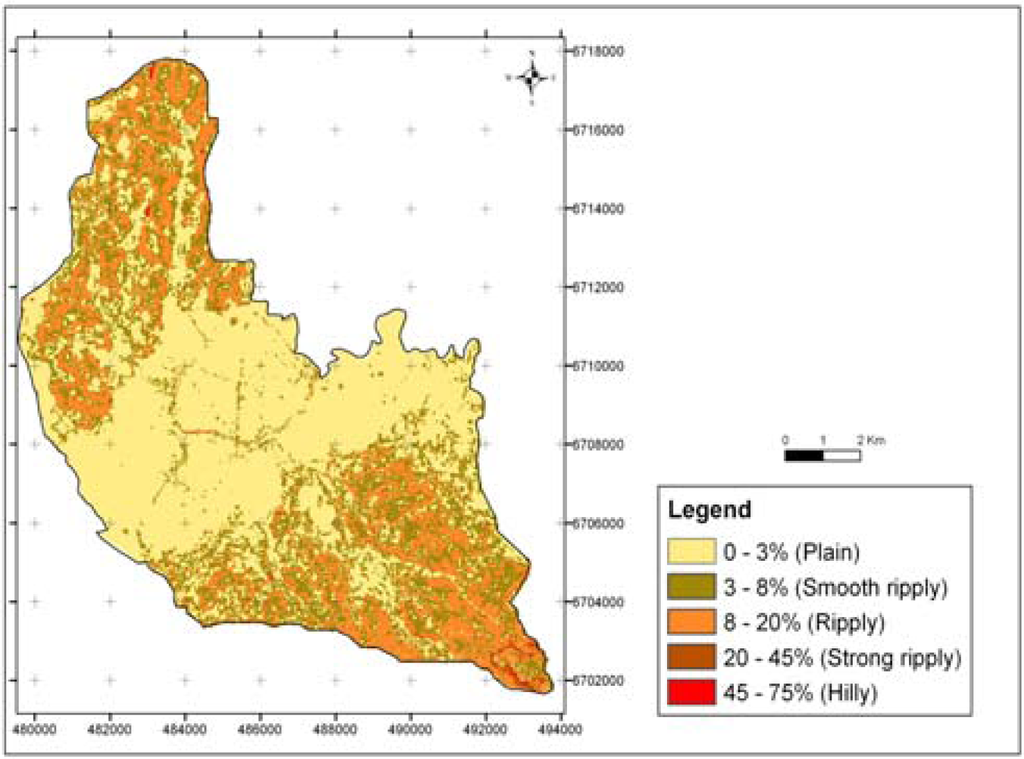 Figure 3:. Relief classes map.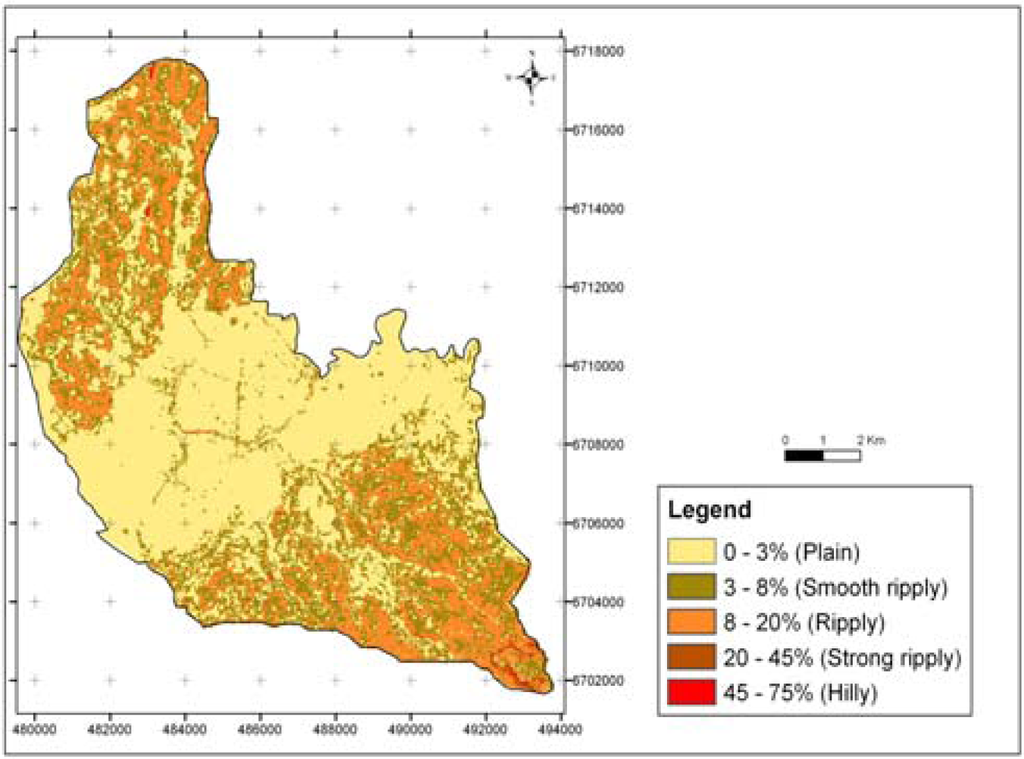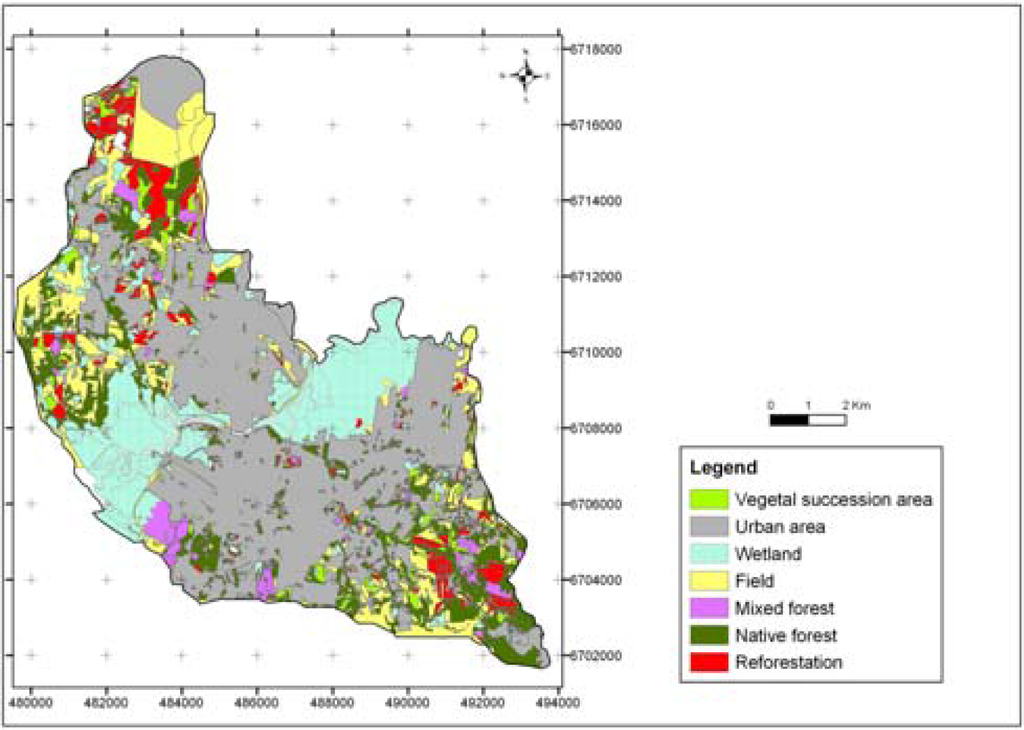 Figure 4:. Soil use map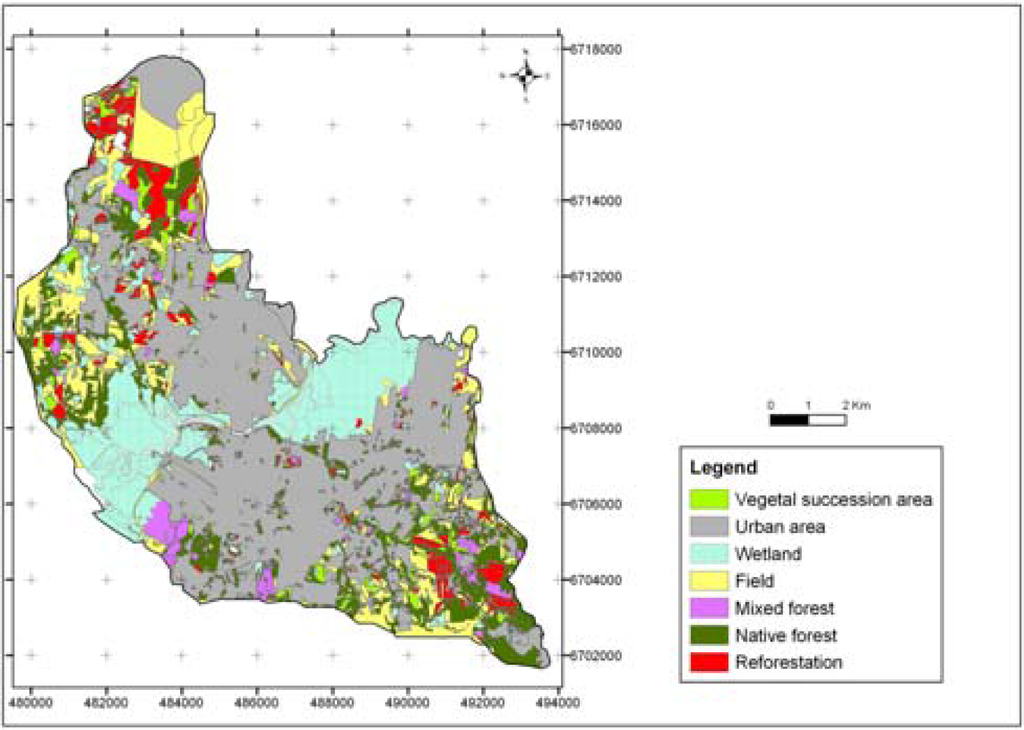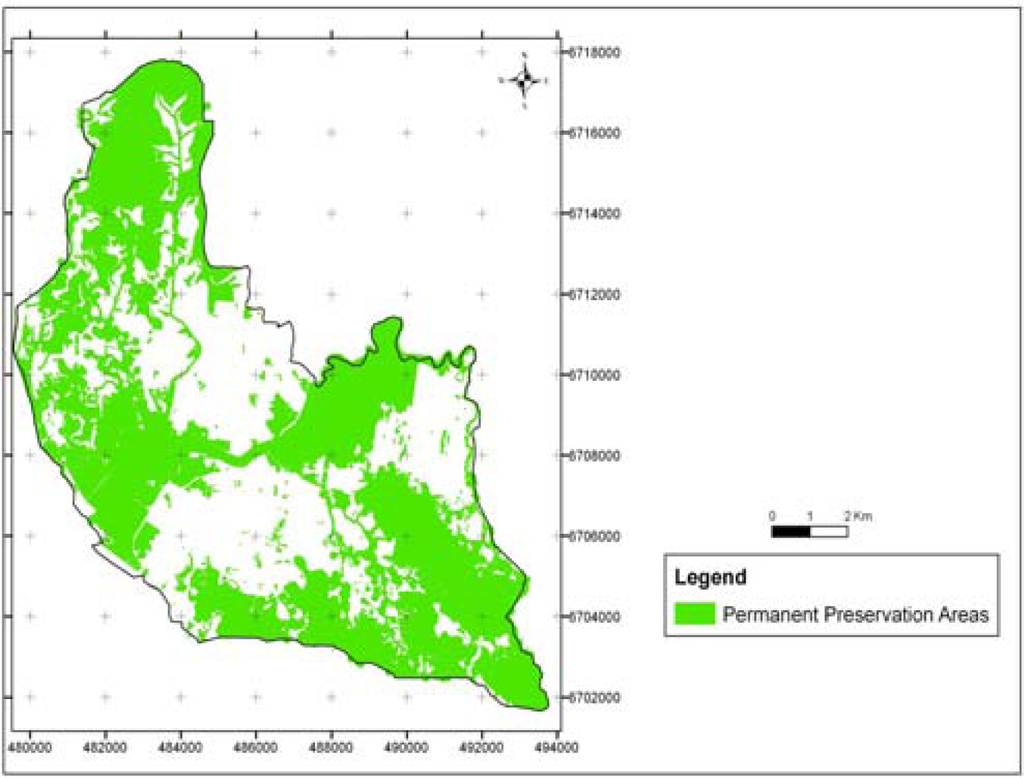 Figure 5:. Permanent Preservation Areas (PPA) map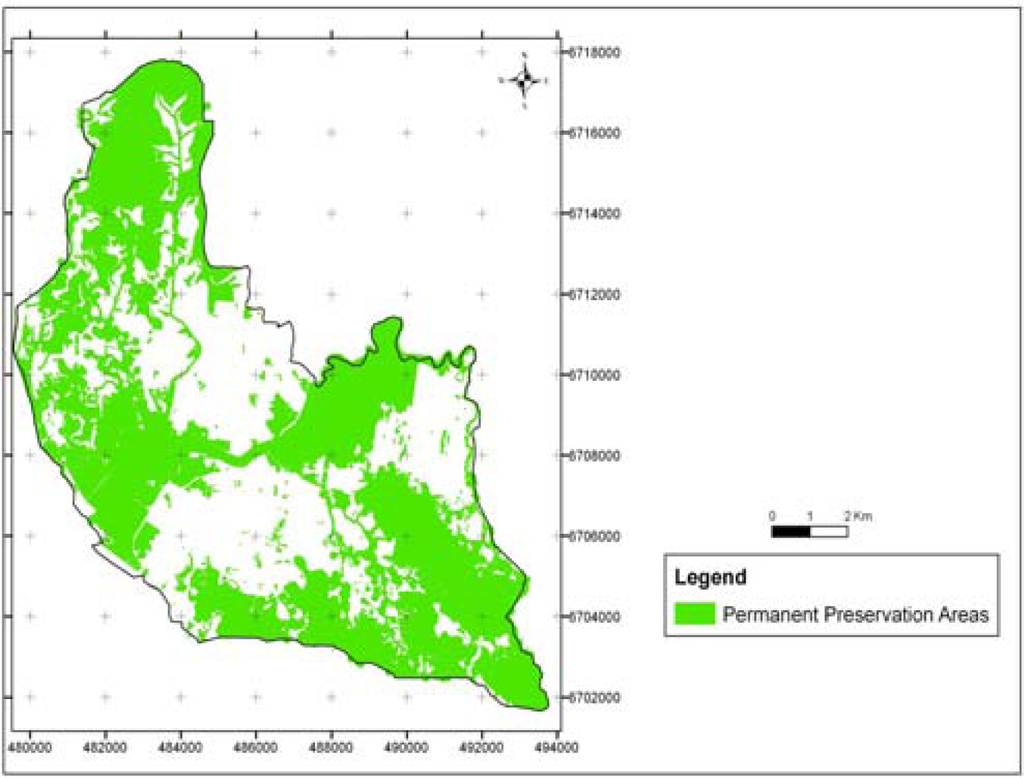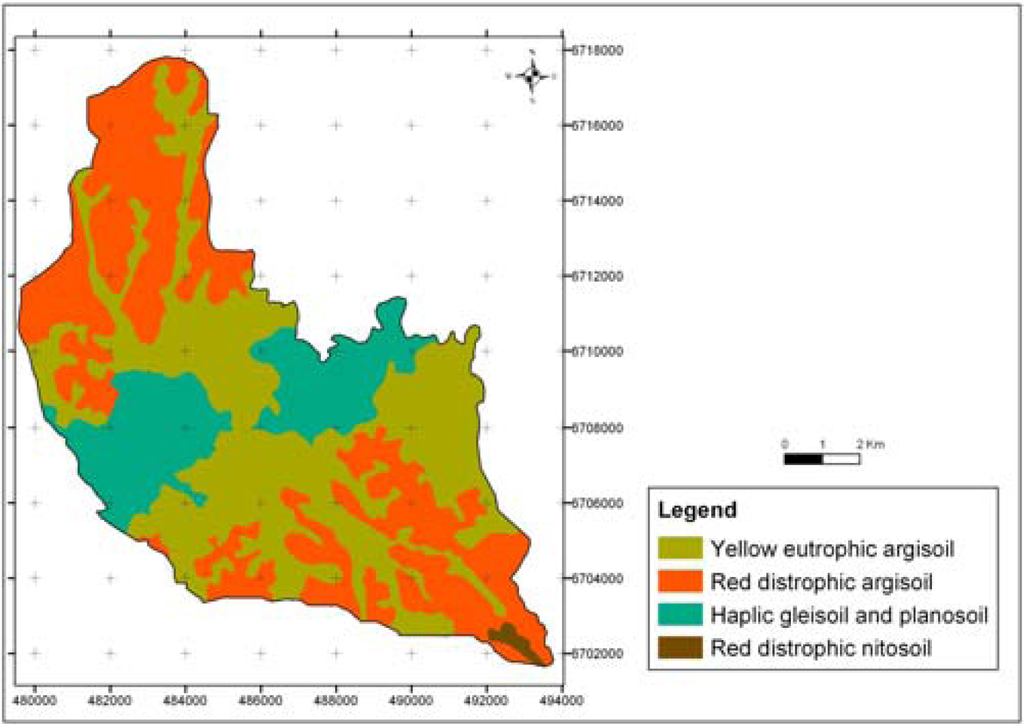 Figure 6:. Pedologic map.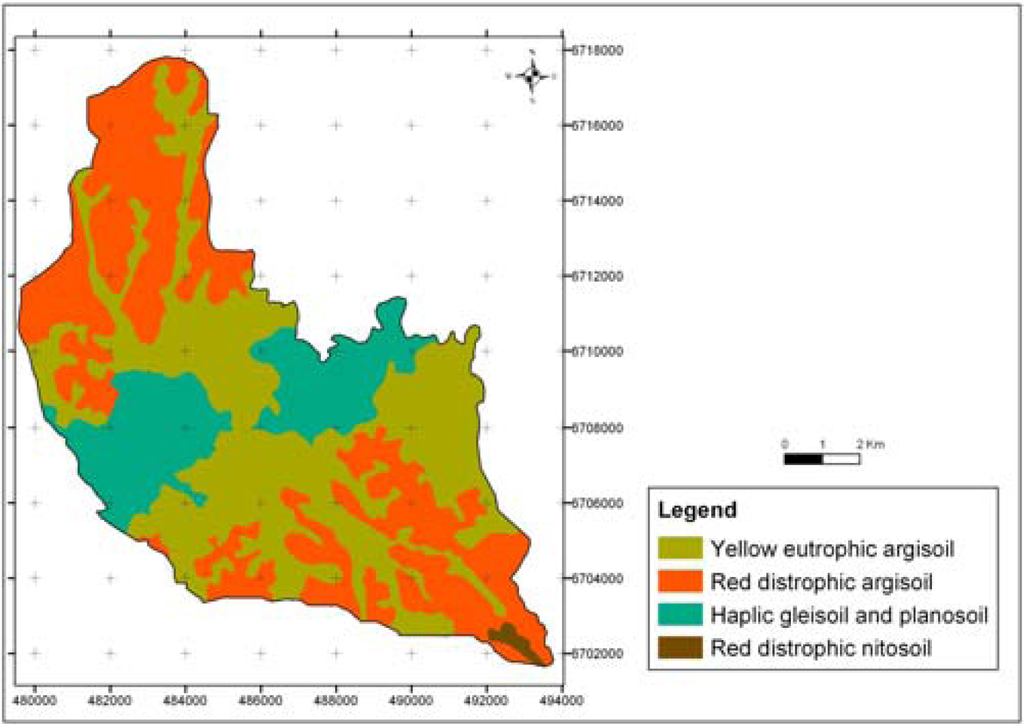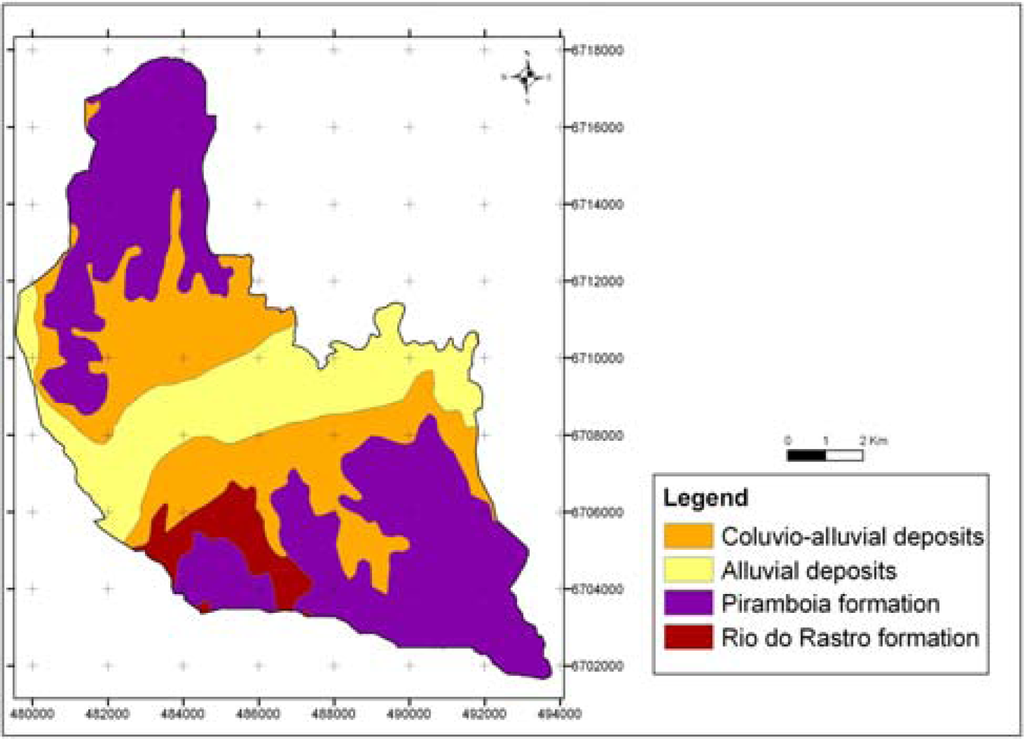 Figure 7:. Geologic map.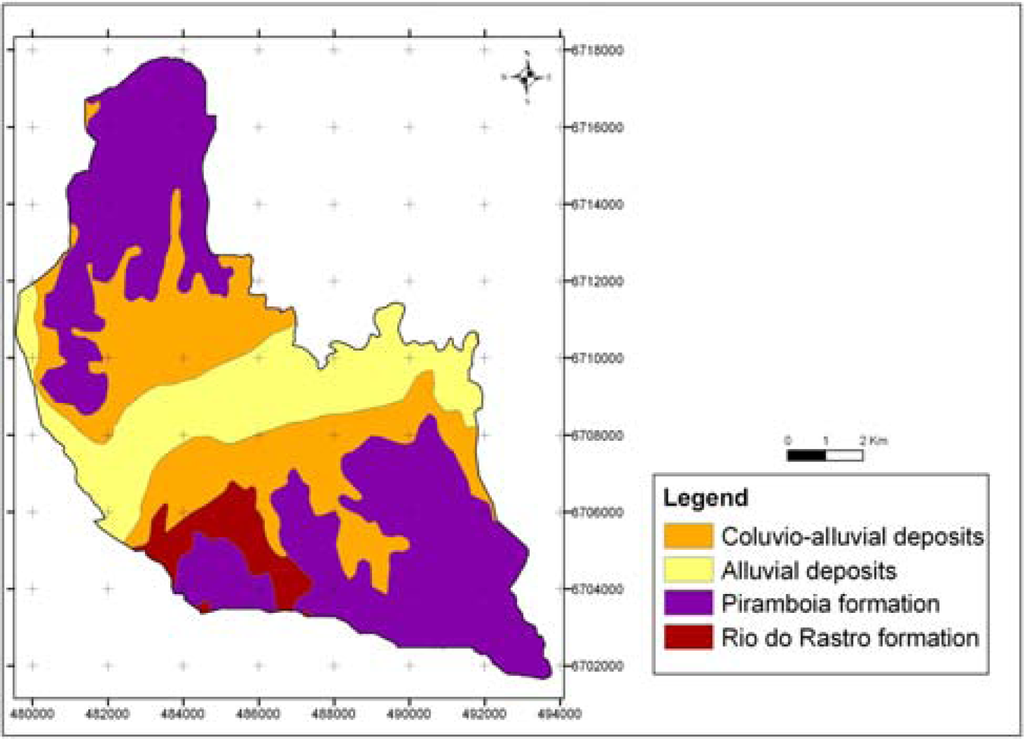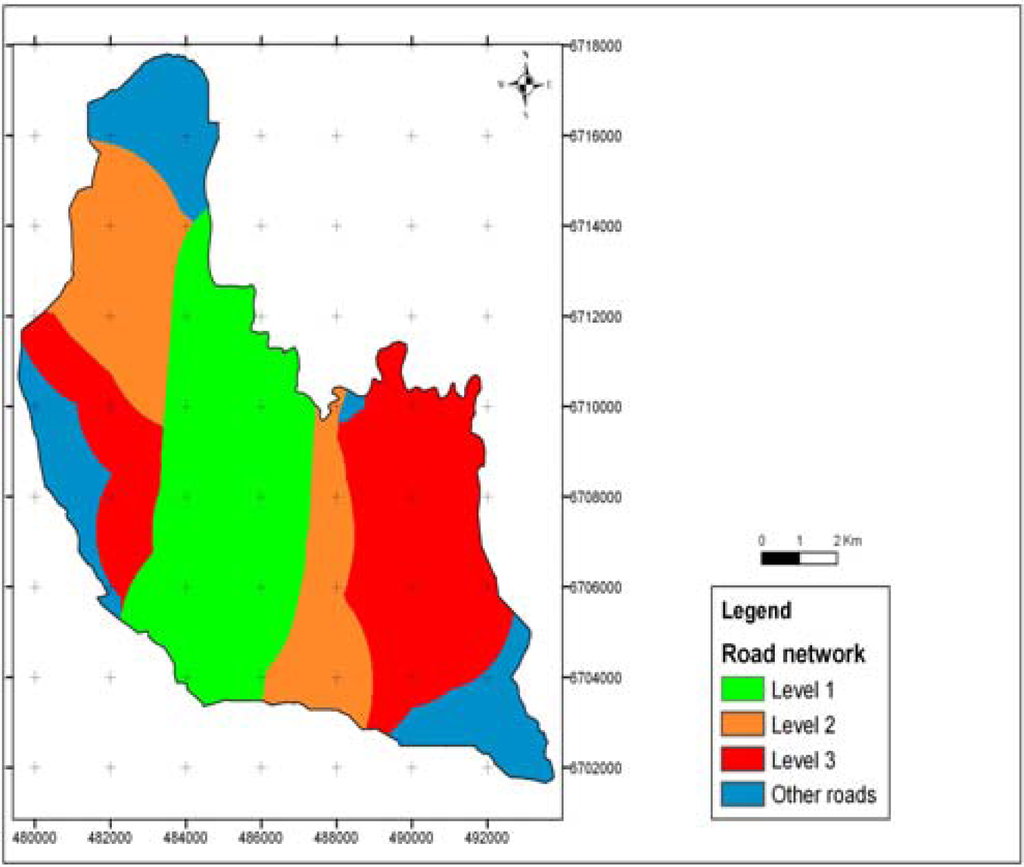 Figure 8:. Infrastructure map.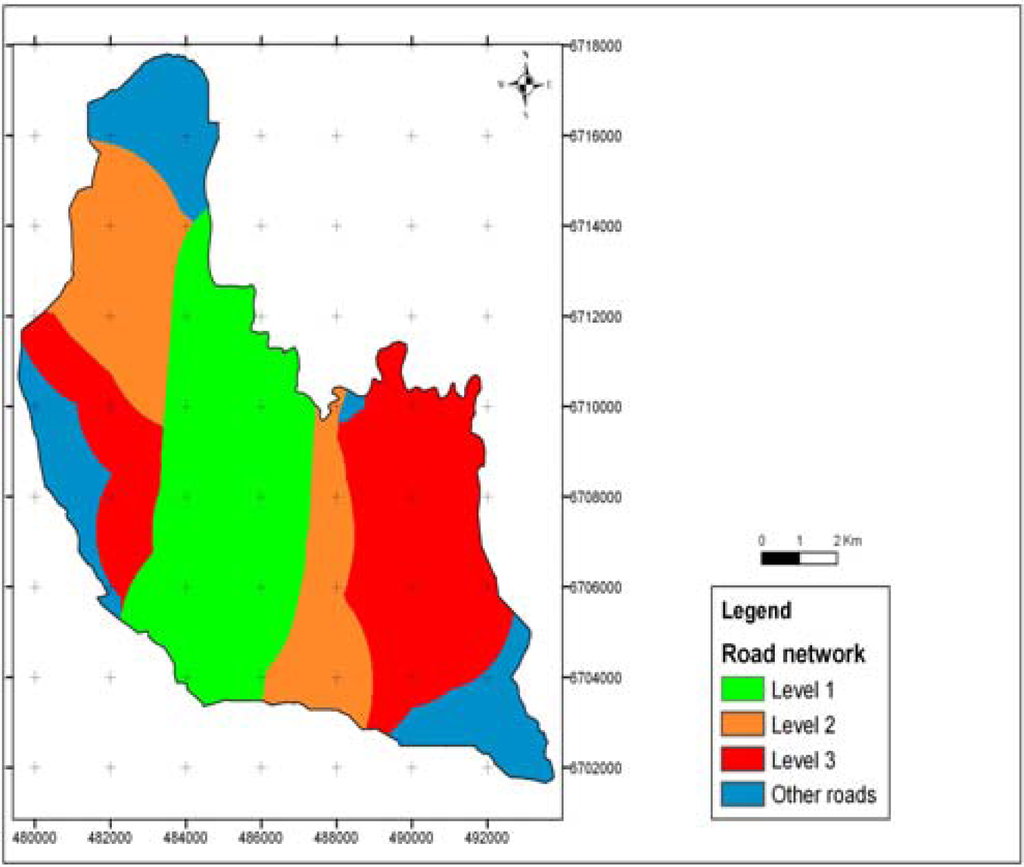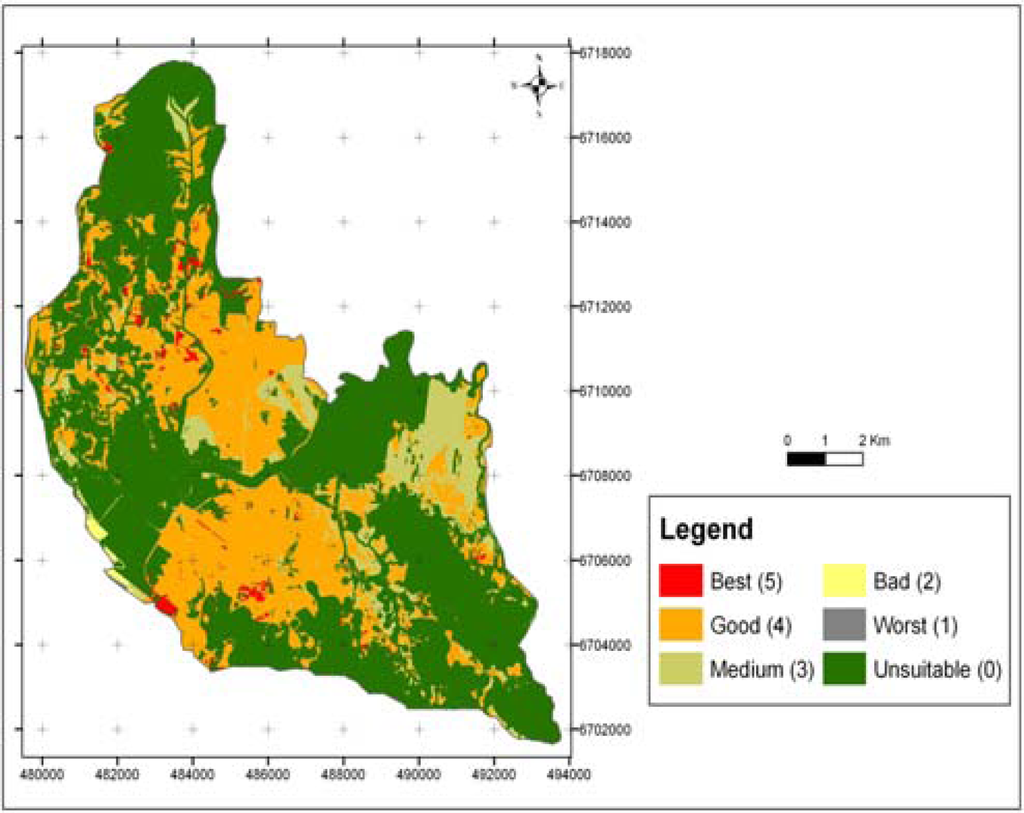 Figure 9:. Capability map for industrial districts implantation in São Leopoldo/RS.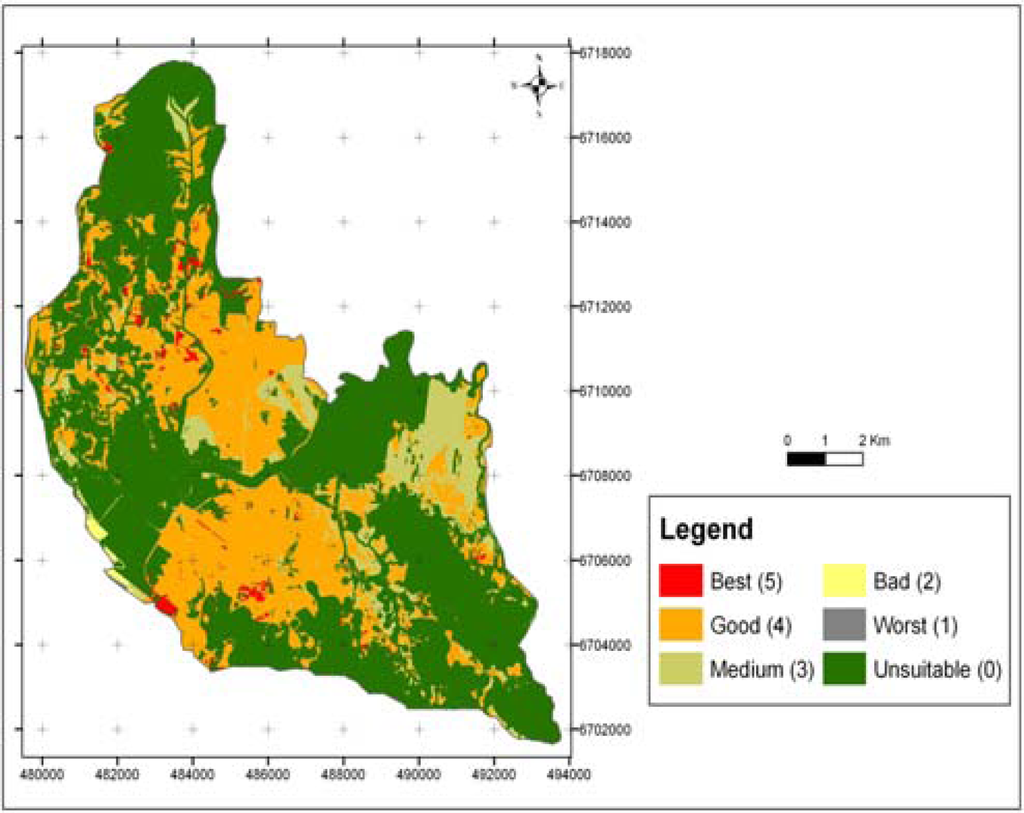 | | |
| --- | --- |
| | Table 1:. Summary of classes used on multi-criteria analysis |
Table 1:. Summary of classes used on multi-criteria analysis

Map

Classes

Weight on multicriteria analysis

Area (km2)

Percentage of territory

PPA
PPA
0
65.558
58.99

---

Geology
Rio do Rasto formation
4
5.47
4.92
Piramboia formation
3
51.5
46.34
Alluvial deposits
1
22.82
20.53
Coluvio-alluvial deposits
2
31.32
28.18

---

Infra-structure
Level 1
5
33.97
30.57
Level 2
4
23.93
21.53
Level 3
3
34.43
30.98
Other roads
2
18.99
17.09

---

Pedology
Yellow eutrophic argisoil
2
48.89
44.09
Red distrophic argisoil
3
41.8
36.97
Haplic gleisoil and planosoil
1
19.81
17.83
Red distrophic nitosoil
4
0.61
0.55

---

Relief
Plain
5
61.14
55.02
Smooth ripply
4
26.97
24.27
Ripply
Strong
3
21.44
19.29
Ripply
2
1.16
1.04
Hilly
0
0.41
0.37

---

Soil Use
Vegetal succession area
2
2.4
2.6
Urban area
2
46.77
42.09
Wetland
0
19.07
17.16
Field
5
17.75
15.43
Mixed forest
2
3.28
2.95
Native forest
0
15.4
13.86
Reforestation
4
5.38
4.84
This research was supported by the project Implantation of a Geographic Information System for the Environmental Diagnosis in São Leopoldo, maintenance by Municipal Secretariat of Environment from São Leopoldo (SEMMAM) and Vale do Rio dos Sinos University (UNISINOS).
References:
Albano, M. Formulation process of 2° Director Plan of Environmental Urban Development from Porto Alegre. Dissertation. Master in Urban and Regional Planning.

Rio Grande do Sul Federal University

, 1999. [Google Scholar]
Fragomeni, ALM. Ecological industrial parks as an instrument of cooperative environmental planning and management. Dissetation. Master in Energetic Planning Science.

Rio de Janeiro Federal University

, 2005. [Google Scholar]
Teixeira, MB. Environmental Plan of São Leopoldo: institutional structures, environmental planning and protection.

MTC: Porto Alegre

, 2002. [Google Scholar]
SH.22 - Porto Alegre Map. In

Geologic map of Brazil in Millionth

; Schobbenhaus, C, Ed.; CPRM: Brasília, 2004.
Nascimento, CFG. Criteria verification for selection of suitable areas to final disposal of urban solid residues in municipality of São Leopoldo –

RS

.

Dissertation. Master in Geology. Vale do Rio dos Sinos University

, 2001. [Google Scholar]
CONAMA. National Environment Council. Resolution Nr. 302.

Federal legislation

, 2002. [Google Scholar]
CONAMA. National Environment Council. Resolution Nr. 303.

Federal Legislation

2002. [Google Scholar]
1965.
São Leopoldo. Law Nr. 6.125. Dispose of Director Plan of São Leopoldo.

Municipal legislation

, 2003.
Ramos, RAR. Industrial location: a model for the North West of Portugal.

Thesis. University of Minho

, 2000. [Google Scholar]
Silva, ANR, Ed.; SIG: Framework to introduce emergent techniques in urban and regional planning and transportation: a 3D tool for urban environmental analysis, multicriteria evaluation, artificial neural network.

Ed. dos Autores: São Carlos

, 2004.
EMBRAPA. National Center of Soil Researches. Brazilian system of soil classification.

EMBRAPA: Brasília

, 1999. [Google Scholar]
Souza, PH. de.: Weighing of environmental factors for industrial districts zone proposition using GIS. Dissertation.

Master in Hydraulics and Sanitation. University of São Paulo

, 1998. [Google Scholar]
Maltchik, L; Bertoluci, VDM; Erba, DA. Inventory of wetlands from municipality of São Leopoldo, Rio Grande do Sul, Brazil.

Botância

2003,

53

, 79–88. [Google Scholar]
© 2008 MDPI All rights reserved.