Bouillonamide: A Mixed Polyketide–Peptide Cytotoxin from the Marine Cyanobacterium Moorea bouillonii
1
Natural Sciences and Science Education, National Institute of Education, Nanyang Technological University, 1 Nanyang Walk, 637616, Singapore
2
Division of Environmental Materials Science, Graduate School of Environmental Science, Hokkaido University, Sapporo 060-0810, Japan
3
Center for Marine Biotechnology and Biomedicine, Scripps Institution of Oceanography and Skaggs School of Pharmacy and Pharmaceutical Sciences, University of California, San Diego, La Jolla, CA 92093, USA
*
Authors to whom correspondence should be addressed.
Received: 16 May 2013 / Revised: 10 July 2013 / Accepted: 30 July 2013 / Published: 19 August 2013
Abstract
The tropical marine cyanobacterium,
Moorea bouillonii
, has gained recent attention as a rich source of bioactive natural products. Continued chemical investigation of this cyanobacterium, collected from New Britain, Papua New Guinea, yielded a novel cytotoxic cyclic depsipeptide, bouillonamide (
1
), along with previously reported molecules, ulongamide A and apratoxin A. Planar structure of bouillonamide was established by extensive 1D and 2D NMR experiments, including multi-edited HSQC, TOCSY, HBMC, and ROESY experiments. In addition to the presence of α-amino acid residues, compound
1
contained two unique polyketide-derived moieties, namely a 2-methyl-6-methylamino-hex-5-enoic acid (Mmaha) residue and a unit of 3-methyl-5-hydroxy-heptanoic acid (Mhha). Absolute stereochemistry of the α-amino acid units in bouillonamide was determined mainly by Marfey's analysis. Compound
1
exhibited mild toxicity with IC
50
's of 6.0 µM against the neuron 2a mouse neuroblastoma cells.
View Full-Text
►

▼

Figures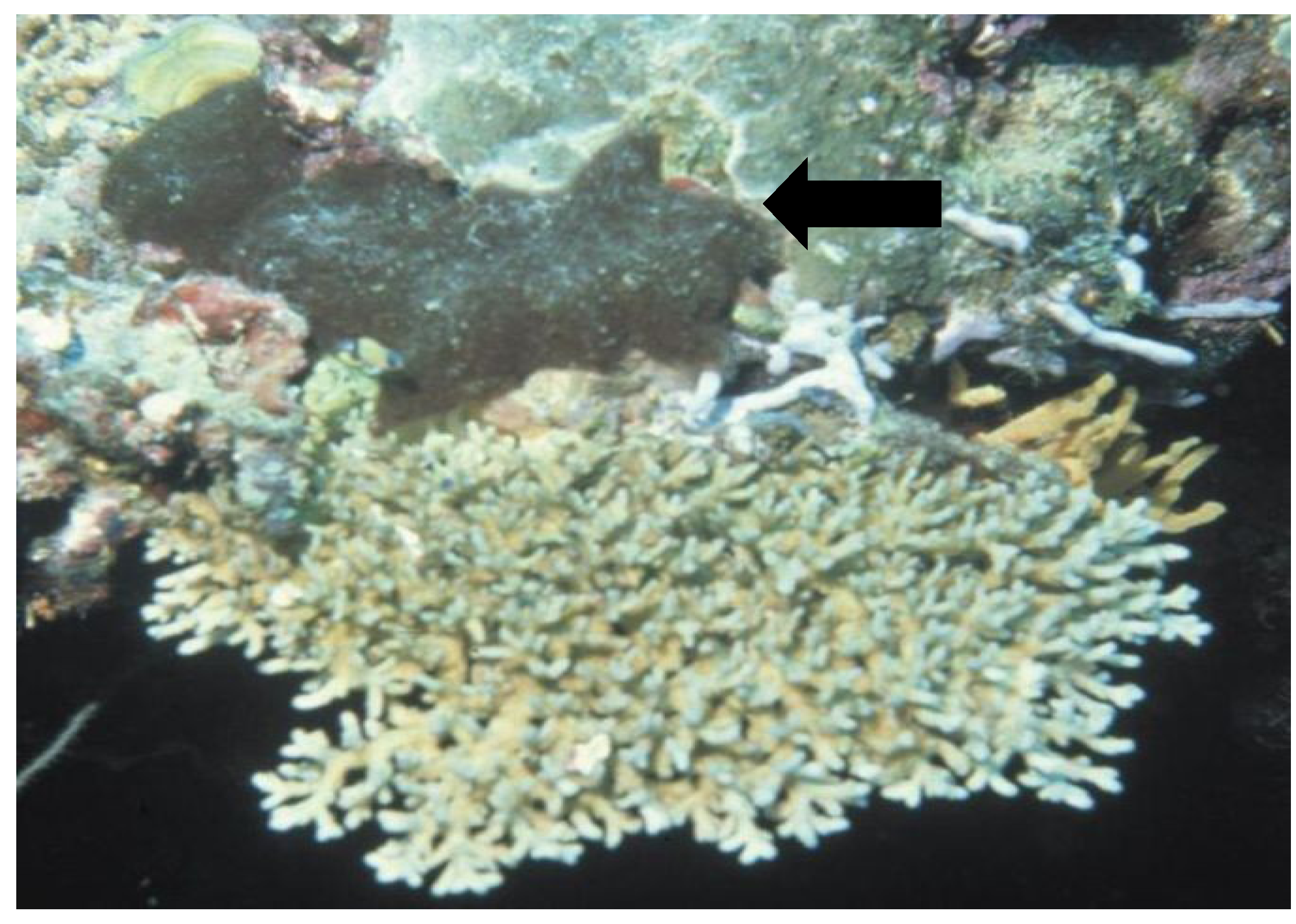 Figure 1
Share & Cite This Article
MDPI and ACS Style
Tan, L.T.; Okino, T.; Gerwick, W.H. Bouillonamide: A Mixed Polyketide–Peptide Cytotoxin from the Marine Cyanobacterium Moorea bouillonii. Mar. Drugs 2013, 11, 3015-3024.
Related Articles
Comments
[Return to top]