Protective Effect of Encapsulation in Fermentation of Limonene-contained Media and Orange Peel Hydrolyzate
1
School of Engineering, University of Borås, 501 90 Borås, Sweden
2
Chemical and Biological Engineering, Chalmers University of Technology, 412 96 Göteborg, Sweden
*
Author to whom correspondence should be addressed.
Received: 21 June 2007 / Revised: 19 July 2007 / Accepted: 26 July 2007 / Published: 7 August 2007
Abstract
This work deals with the application of encapsulation technology to eliminateinhibition by D-limonene in fermentation of orange wastes to ethanol. Orange peel wasenzymatically hydrolyzed with cellulase and pectinase. However, fermentation of thereleased sugars in this hydrolyzate by freely suspended S. cerevisiae failed due to inhibitionby limonene. On the other hand, encapsulation of S. cerevisiae in alginate membranes wasa powerful tool to overcome the negative effects of limonene. The encapsulated cells wereable to ferment the orange peel hydrolyzate in 7 h, and produce ethanol with a yield of 0.44g/g fermentable sugars. Cultivation of the encapsulated yeast in defined medium wassuccessful, even in the presence of 1.5% (v/v) limonene. The capsules' membranes wereselectively permeable to the sugars and the other nutrients, but not limonene. While1% (v/v) limonene was present in the culture, its concentration inside the capsules was notmore than 0.054% (v/v).
View Full-Text
►

▼

Figures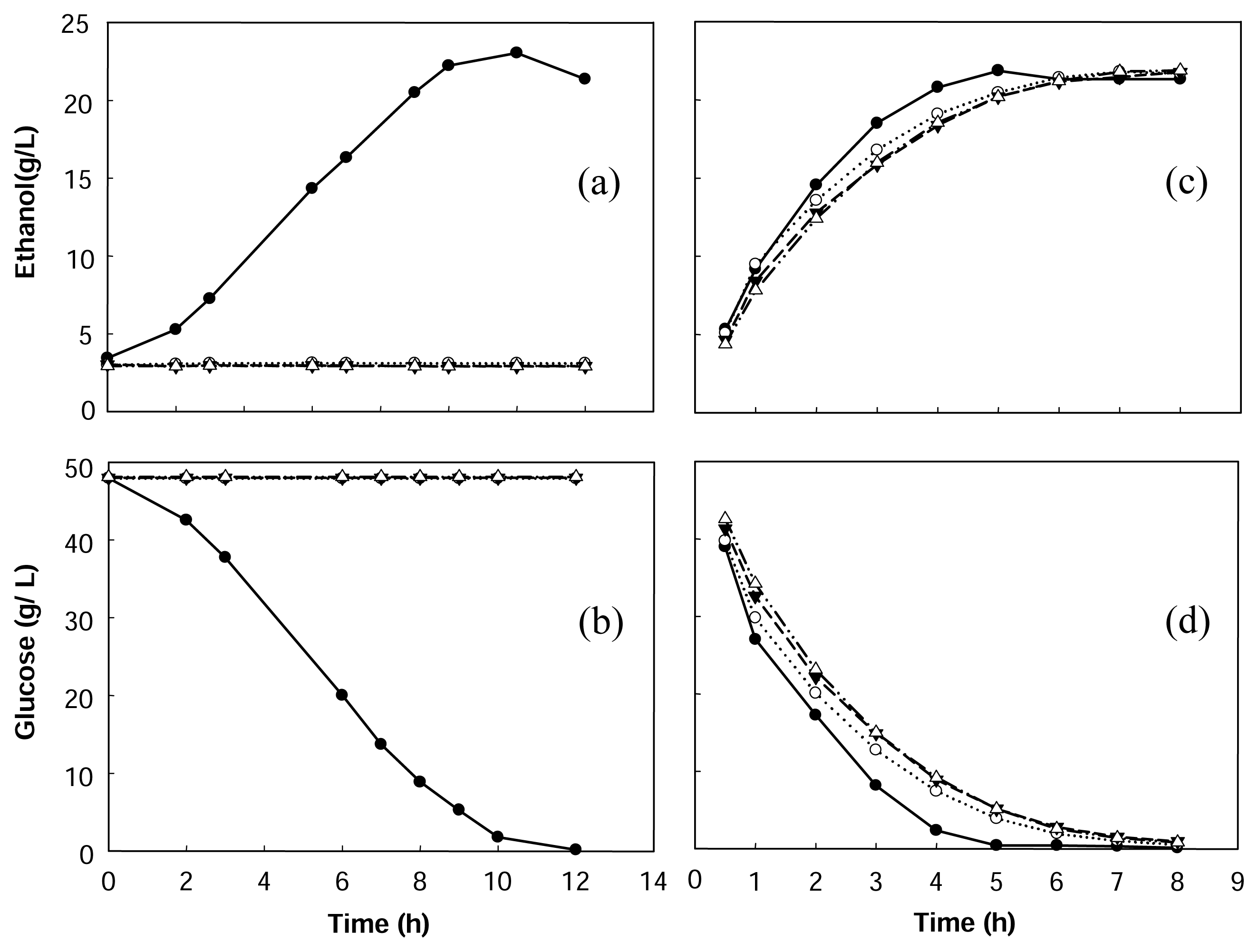 Share & Cite This Article
MDPI and ACS Style
Pourbafrani, M.; Talebnia, F.; Niklasson, C.; Taherzadeh, M.J. Protective Effect of Encapsulation in Fermentation of Limonene-contained Media and Orange Peel Hydrolyzate. Int. J. Mol. Sci. 2007, 8, 777-787.
Related Articles
Comments
[Return to top]