Synthesis and Ab Initio/DFT Studies on 2-(4-methoxyphenyl)benzo[d]thiazole
1
Department of Chemistry, Faculty of Arts and Science, Mersin University, 33343-Mersin, Turkey
2
Department of Pharmaceutical Chemistry, Faculty of Pharmacy, Mersin University, 33169-Mersin, Turkey
*
Author to whom correspondence should be addressed.
Received: 29 June 2007 / Revised: 18 July 2007 / Accepted: 18 July 2007 / Published: 3 August 2007
Abstract
2-aminothiophenol and 4-methoxybenzaldehyde were cyclized under microwaveirridation and solvent free conditions to synthesize 2-(4-methoxyphenyl)benzo[d]thiazole.The molecular structure and vibrational frequencies of the title compound in the groundstate have been investigated with ab initio (HF) and density functional theory methods(BLYP, B3LYP, B3PW91 and mPW1PW91) implementing the standard 6-311G(d,p) basisset. Comparison of the observed fundamental vibrational frequencies of title compound andcalculated results by HF and DFT methods indicate that B3LYP is superior to the scaledHF approach for molecular problems.
View Full-Text
►

▼

Figures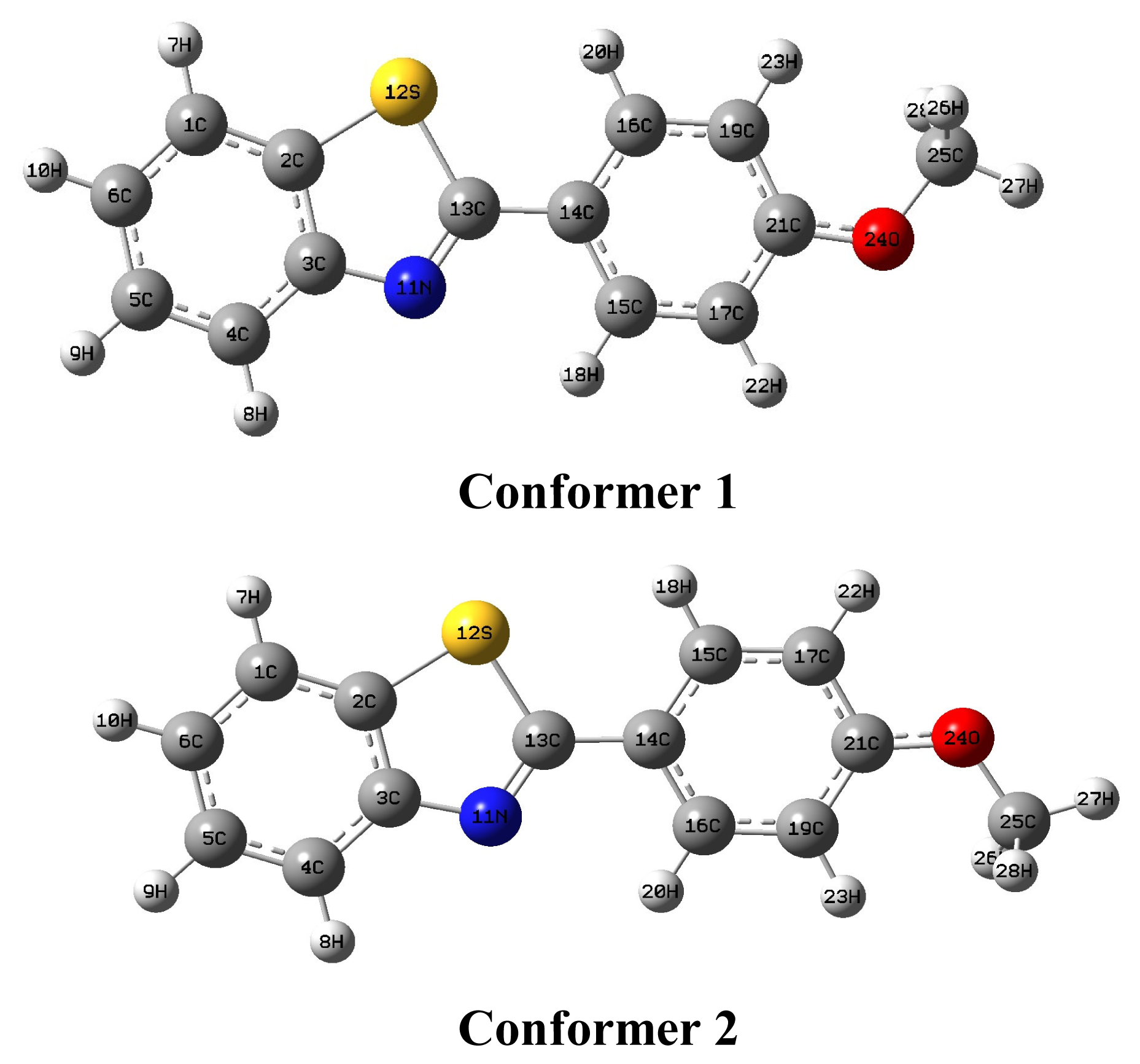 Share & Cite This Article
MDPI and ACS Style
Arslan, H.; Algül, Ö. Synthesis and Ab Initio/DFT Studies on 2-(4-methoxyphenyl)benzo[d]thiazole. Int. J. Mol. Sci. 2007, 8, 760-776.
Related Articles
Comments
[Return to top]