Mobilization of Intracellular Copper by Gossypol and Apogossypolone Leads to Reactive Oxygen Species-Mediated Cell Death: Putative Anticancer Mechanism
1
Department of Biochemistry, Faculty of Life Sciences, AMU, Aligarh 202002, India
2
Department of Oncologic Sciences, Mitchell Cancer Institute, University of South Alabama, Mobile, AL 36604, USA
3
UoN Chair of Oman's Medicinal Plants and Marine Natural Products, University of Nizwa, Birkat Al Mauz, PO Box 33, 616 Nizwa, Oman
4
Prince Fahad Research Chair, Department of Medical Laboratory Technology, Faculty of Applied Medical Sciences, University of Tabuk, P.O. Box 741, Tabuk-71491, Saudi Arabia
5
Key Laboratory of Biomedical Information Engineering of Education Ministry, School of Life Science and Technology, Xi'an Jiaotong University, Xi'an 710048, China
*
Authors to whom correspondence should be addressed.
Academic Editor: Sotiris Hadjikakou
Received: 28 April 2016 / Revised: 7 June 2016 / Accepted: 14 June 2016 / Published: 20 June 2016
Abstract
There is compelling evidence that serum, tissue and intracellular levels of copper are elevated in all types of cancer. Copper has been suggested as an important co-factor for angiogenesis. It is also a major metal ion present inside the nucleus, bound to DNA bases, particularly guanine. We have earlier proposed that the interaction of phenolic-antioxidants with intracellular copper leads to the generation of reactive oxygen species (ROS) that ultimately serve as DNA cleaving agents. To further validate our hypothesis we show here that the antioxidant gossypol and its semi-synthetic derivative apogossypolone induce copper-mediated apoptosis in breast MDA-MB-231, prostate PC3 and pancreatic BxPC-3 cancer cells, through the generation of ROS. MCF10A breast epithelial cells refractory to the cytotoxic property of these compounds become sensitized to treatment against gossypol, as well as apogossypolone, when pre-incubated with copper. Our present results confirm our earlier findings and strengthen our hypothesis that plant-derived antioxidants mobilize intracellular copper instigating ROS-mediated cellular DNA breakage. As cancer cells exist under significant oxidative stress, this increase in ROS-stress to cytotoxic levels could be a successful anticancer approach.
View Full-Text
►

▼

Figures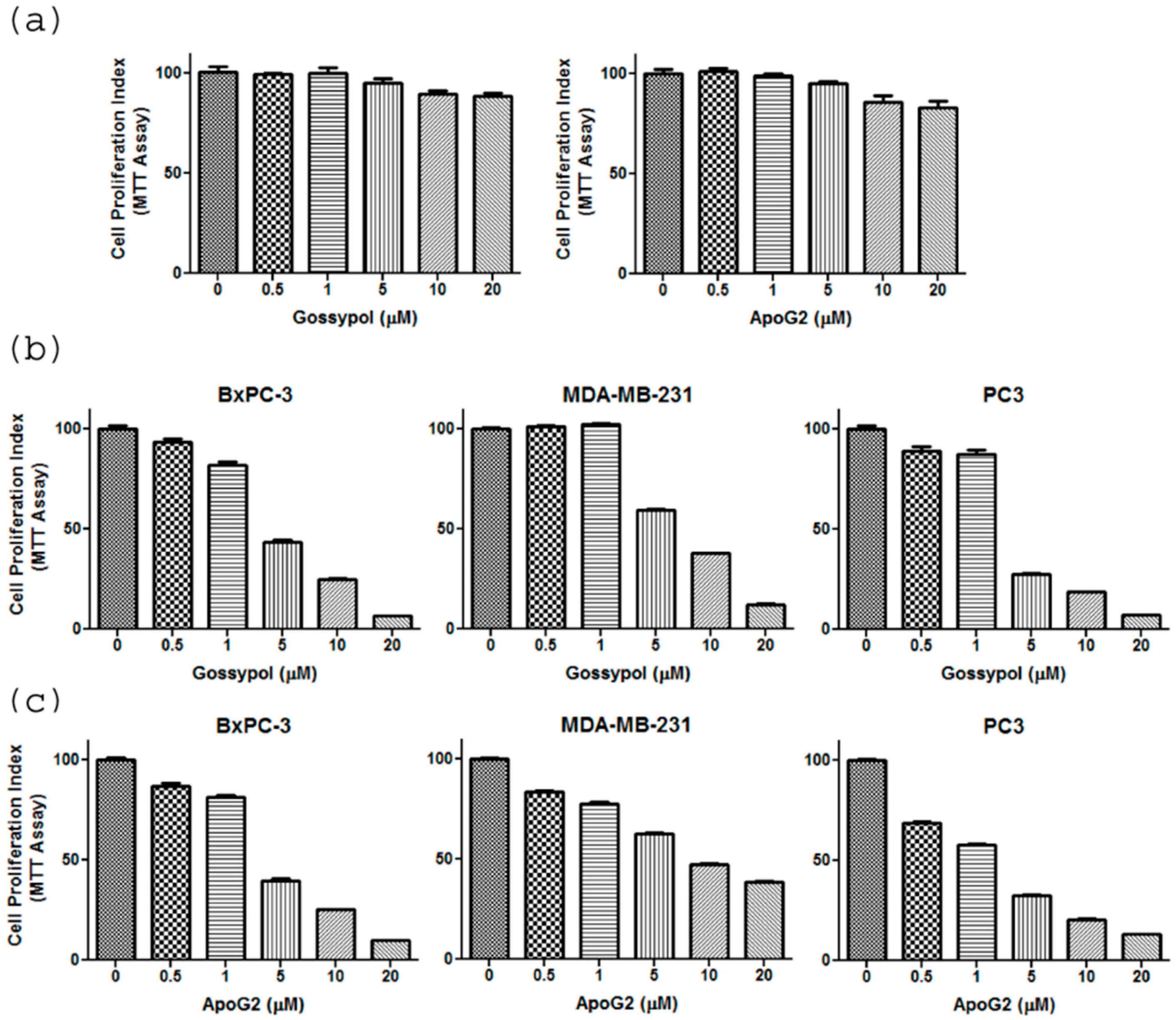 Figure 1
This is an open access article distributed under the
Creative Commons Attribution License
which permits unrestricted use, distribution, and reproduction in any medium, provided the original work is properly cited. (CC BY 4.0).
Share & Cite This Article
MDPI and ACS Style
Zubair, H.; Azim, S.; Khan, H.Y.; Ullah, M.F.; Wu, D.; Singh, A.P.; Hadi, S.M.; Ahmad, A. Mobilization of Intracellular Copper by Gossypol and Apogossypolone Leads to Reactive Oxygen Species-Mediated Cell Death: Putative Anticancer Mechanism. Int. J. Mol. Sci. 2016, 17, 973.
Note that from the first issue of 2016, MDPI journals use article numbers instead of page numbers. See further details here.
Related Articles
Comments
[Return to top]