Local Melatoninergic System as the Protector of Skin Integrity
1
Department of Pathology and Laboratory Medicine, Cancer Research Building, University of Tennessee HSC, 930 Madison Avenue, Memphis, TN 38163, USA
2
Department of Medicine, Division of Rheumatology, University of Tennessee HSC, 930 Madison Avenue, Memphis, TN 38163, USA
3
Department of Dermatology, Allergology and Venerology, University of Lübeck, Ratzeburger Allee 160, 23538 Lübeck, Germany
4
Department of Biochemistry, Belarusian State University, Minsk 220030, Belarus
5
Department of Histology, Medical University of Gdańsk, Gdańsk 80-211, Poland
6
Department of Cellular and Structural Biology, UT Health Science Center, San Antonio, TX 78229, USA
*
Author to whom correspondence should be addressed.
Received: 15 August 2014 / Revised: 9 September 2014 / Accepted: 16 September 2014 / Published: 30 September 2014
Abstract
The human skin is not only a target for the protective actions of melatonin, but also a site of melatonin synthesis and metabolism, suggesting an important role for a local melatoninergic system in protection against ultraviolet radiation (UVR) induced damages. While melatonin exerts many effects on cell physiology and tissue homeostasis via membrane bound melatonin receptors, the strong protective effects of melatonin against the UVR-induced skin damage including DNA repair/protection seen at its high (pharmocological) concentrations indicate that these are mainly mediated through receptor-independent mechanisms or perhaps through activation of putative melatonin nuclear receptors. The destructive effects of the UVR are significantly counteracted or modulated by melatonin in the context of a complex intracutaneous melatoninergic anti-oxidative system with UVR-enhanced or UVR-independent melatonin metabolites. Therefore, endogenous intracutaneous melatonin production, together with topically-applied exogenous melatonin or metabolites would be expected to represent one of the most potent anti-oxidative defense systems against the UV-induced damage to the skin. In summary, we propose that melatonin can be exploited therapeutically as a protective agent or as a survival factor with anti-genotoxic properties or as a "guardian" of the genome and cellular integrity with clinical applications in UVR-induced pathology that includes carcinogenesis and skin aging.
View Full-Text
►

▼

Figures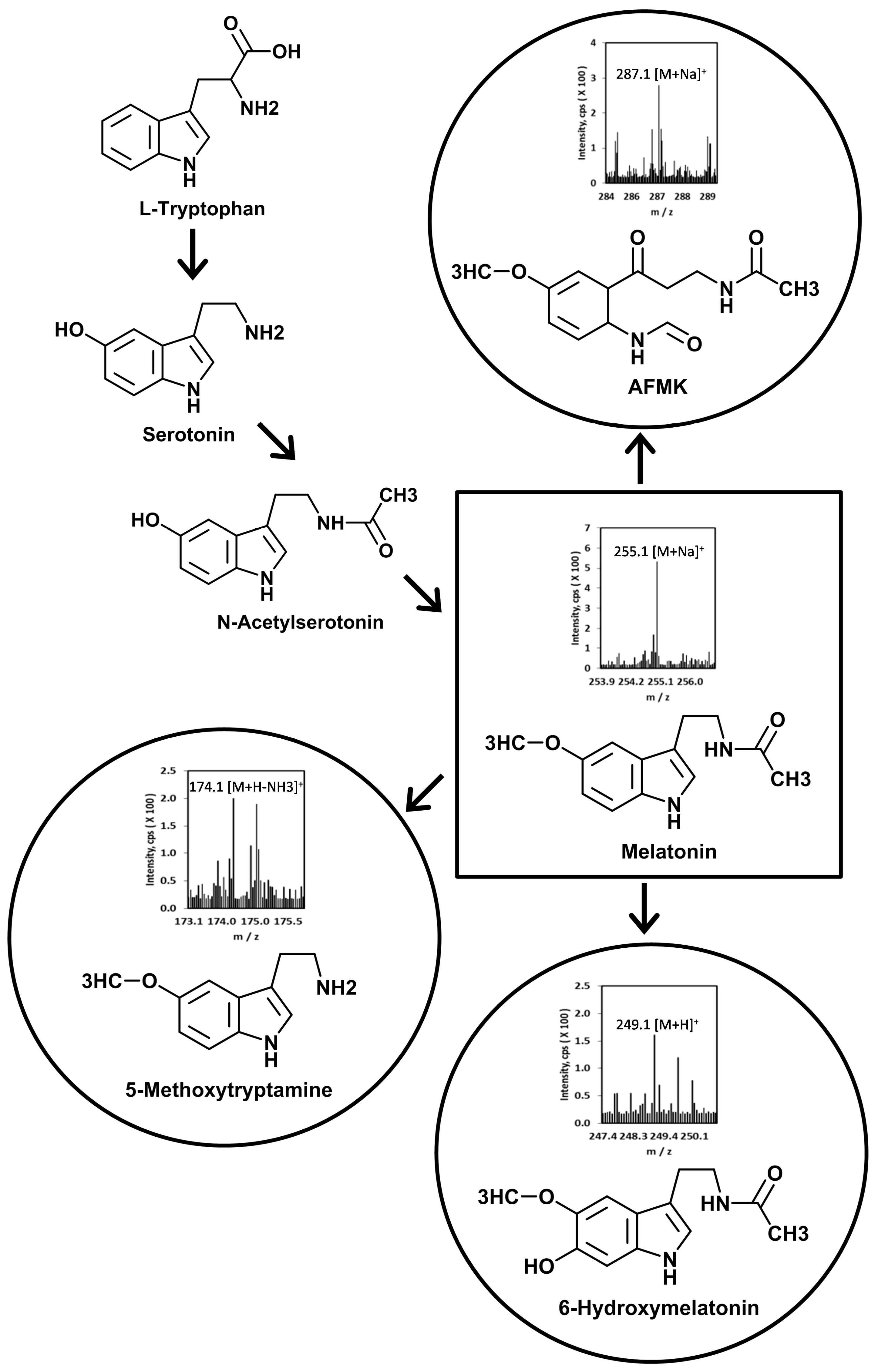 Figure 1
This is an open access article distributed under the
Creative Commons Attribution License
which permits unrestricted use, distribution, and reproduction in any medium, provided the original work is properly cited. (CC BY 4.0).
Share & Cite This Article
MDPI and ACS Style
Slominski, A.T.; Kleszczyński, K.; Semak, I.; Janjetovic, Z.; Żmijewski, M.A.; Kim, T.-K.; Slominski, R.M.; Reiter, R.J.; Fischer, T.W. Local Melatoninergic System as the Protector of Skin Integrity. Int. J. Mol. Sci. 2014, 15, 17705-17732.
Related Articles
Comments
[Return to top]