A Comparative Reverse Docking Strategy to Identify Potential Antineoplastic Targets of Tea Functional Components and Binding Mode
1
Institute of Biological Science and Engineering, Fuzhou University, Fuzhou, Fujian 350108, China
2
Institute of Life Sciences, Fujian Agriculture and Forestry University, Fuzhou, Fujian 350002, China
3
Fujian Supercomputer Center, Fuzhou, Fujian 350108, China
†
These authors contributed equally to this work.
*
Author to whom correspondence should be addressed.
Received: 6 March 2011 / Revised: 19 July 2011 / Accepted: 22 July 2011 / Published: 15 August 2011
Abstract
The main functional components of green tea, such as epigallocatechin gallate (EGCG), epigallocatechin (EGC), epicatechin gallate (ECG) and epicatechin (EC), are found to have a broad antineoplastic activity. The discovery of their targets plays an important role in revealing the antineoplastic mechanism. Therefore, to identify potential target proteins for tea polyphenols, we have taken a comparative virtual screening approach using two reverse docking systems, one based on Autodock software and the other on Tarfisdock. Two separate in silico workflows were implemented to derive a set of target proteins related to human diseases and ranked by the binding energy score. Several conventional clinically important proteins with anti-tumor effects are screened out from the PDTD protein database as the potential receptors by both procedures. To further analyze the validity of docking results, we study the binding mode of EGCG and the potential target protein Leukotriene A4 hydrolase in detail. We indicate that interactions mediated by electrostatic and hydrogen bond play a key role in ligand binding. EGCG binds to the enzyme with certain orientation and conformation that is suitable for nucleophilic attacks by several electrical residues inside the enzyme's activity cavity. This study provides useful information for studying the antitumor mechanism of tea's functional components. The comparative reverse docking strategy presented generates a tractable set of antineoplastic proteins for future experimental validation as drug targets against tumors.
View Full-Text
►

▼

Figures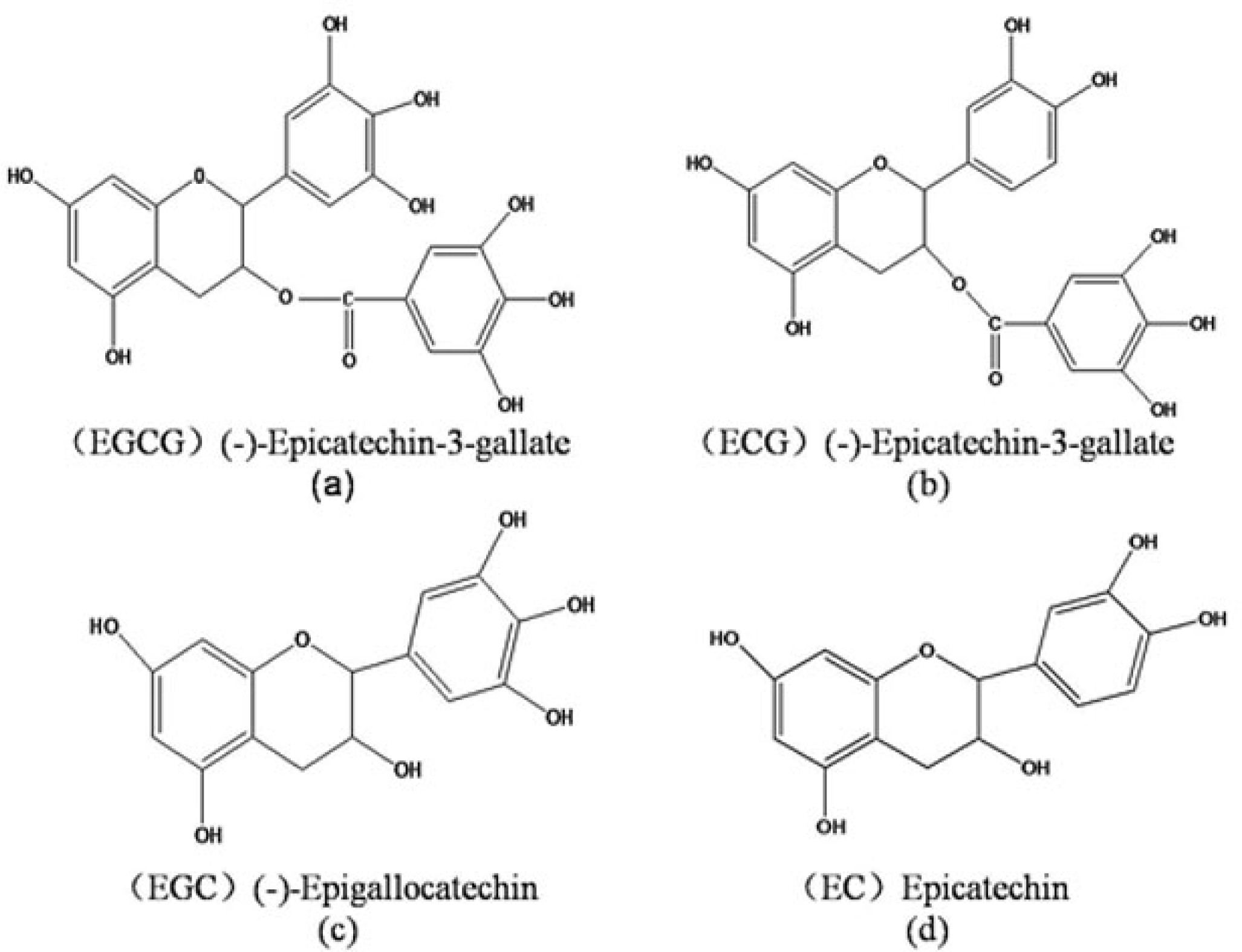 Share & Cite This Article
MDPI and ACS Style
Zheng, R.; Chen, T.-S.; Lu, T. A Comparative Reverse Docking Strategy to Identify Potential Antineoplastic Targets of Tea Functional Components and Binding Mode. Int. J. Mol. Sci. 2011, 12, 5200-5212.
Related Articles
Comments
[Return to top]