Variations in Content and Extractability of Durum Wheat (Triticum turgidum L. var durum) Arabinoxylans Associated with Genetic and Environmental Factors
Research Unit for Cereal Quality, CRA (Agricultural Research Council), Via Cassia 176, 00191 Rome, Italy
*
Author to whom correspondence should be addressed.
Received: 24 February 2011 / Revised: 1 June 2011 / Accepted: 5 July 2011 / Published: 15 July 2011
Abstract
Arabinoxylans (AX) represent the most abundant components of non-starch polysaccharides in wheat, constituting about 70% of cell wall polysaccharides. An important property of AX is their ability to form highly viscous water solutions; this peculiarity has a significant impact on the technological characteristics of wheat and determines the physiologically positive influence in consumption. Durum wheat (
Triticum turgidum L. var durum
), the raw material for pasta production, is one of the most important crops in Italy. As part of a large project aimed at improving durum wheat quality, the characterization of the nutritional and technological aspects of whole grains was considered. Particular attention was addressed to identify the best suited genotypes for the production of innovative types of pasta with enhanced functional and organoleptic properties. The objective of the present study was to investigate the genetic variability of AX by examining a group of durum wheat genotypes collected at two localities in Italy for two consecutive years. The environmental influence on AX content and extractability was also evaluated. Variability in the AX fraction contents was observed; the results indicated that AX fractions of durum wheat grain can be affected by the genotype and environment characteristics and the different contribution of genotype and environment to total variation was evidenced. The genotype × environment (G × E) interaction was significant for all examined traits, the variations due to G × E being lower than that of genotype or environment. The data and the statistical analysis allowed identification of the Italian durum wheat varieties that were consistently higher in total arabinoxilans; in addition, principal component analysis biplots illustrated that for arabinoxylan fractions some varieties responded differently in various environment climatic conditions.
View Full-Text
►

▼

Figures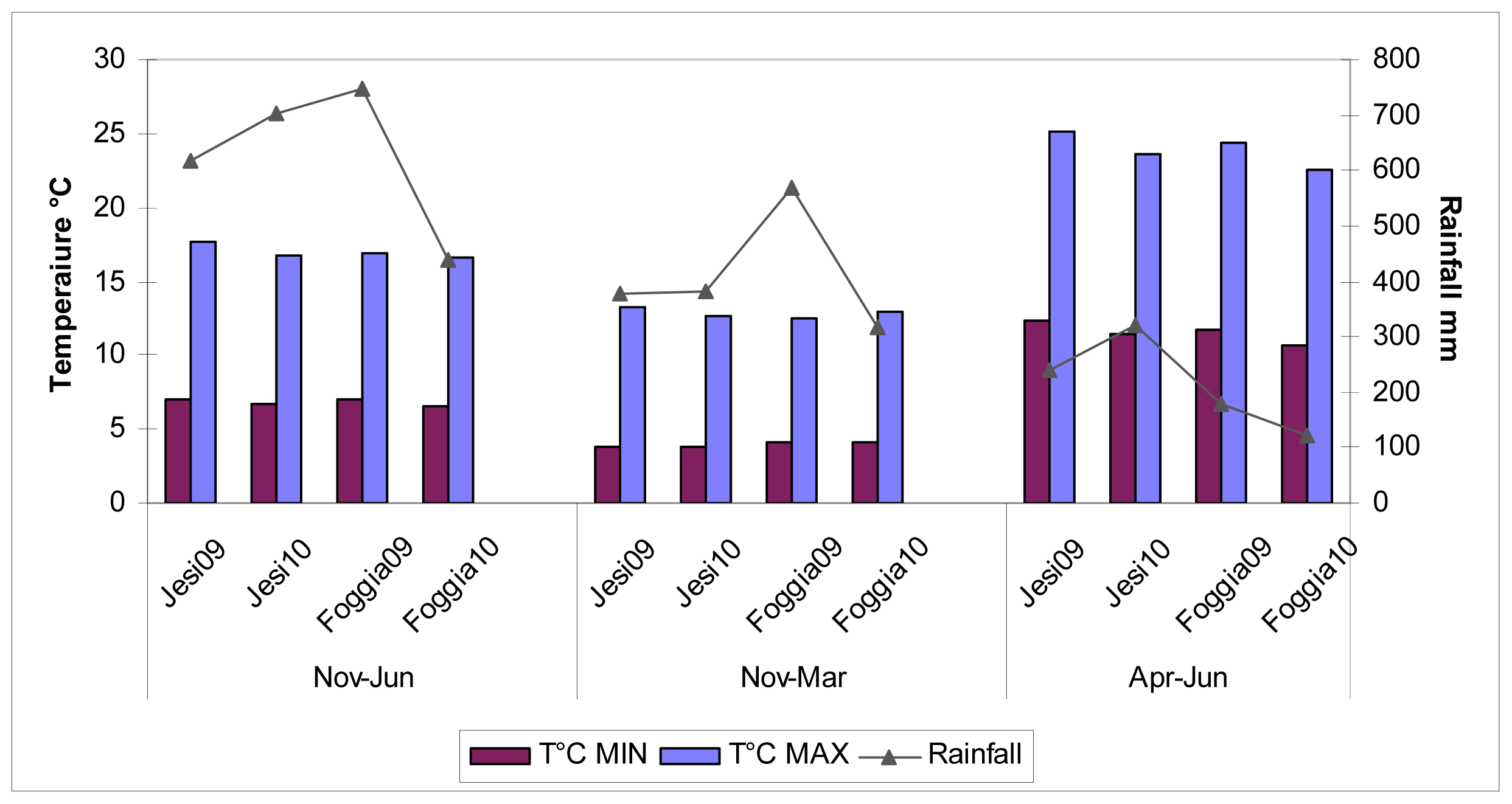 Share & Cite This Article
MDPI and ACS Style
Ciccoritti, R.; Scalfati, G.; Cammerata, A.; Sgrulletta, D. Variations in Content and Extractability of Durum Wheat (Triticum turgidum L. var durum) Arabinoxylans Associated with Genetic and Environmental Factors . Int. J. Mol. Sci. 2011, 12, 4536-4549.
Related Articles
Comments
[Return to top]