A Comparative Study of the Second-Order Hydrophobic Moments for Globular Proteins: The Consensus Scale of Hydrophobicity and the CHARMM Partial Atomic Charges
1
Department of Biotechnology, Asia University, Taichung 413, Taiwan
2
Department of Bioinformatics, Asia University, Taichung 413, Taiwan
*
Author to whom correspondence should be addressed.
Received: 15 September 2011 / Accepted: 15 November 2011 / Published: 29 November 2011
Abstract
In this paper, the second-order hydrophobic moment for fifteen globular proteins in 150 nonhomologous protein chains was performed in a comparative study involving two sets of hydrophobicity: one selected from the consensus scale and the other derived from the CHARMM partial atomic charges. These proteins were divided into three groups, based on their number of residues (
N
) and the asphericity (
δ
). Proteins in Group I were spherical and those in Groups II and III were prolate. The size of the proteins is represented by the mean radius of gyration (
R
g
), which follows the Flory scaling law,
R
g
∝
Nv
. The mean value of
v
was 0.35, which is similar to a polymer chain in a poor solvent. The spatial distributions of the second-order moment for each of the proteins, obtained from the two sets of hydrophobicity, were compared using the Pearson correlation coefficient; the results reveal that there is a strong correlation between the two data sets for each protein structure when the CHARMM partial atomic charges, |
qi
| ≥ 0.3, assigned for polar atoms, are used. The locations at which these distributions vanish and approach a negative value are at approximately 50% of the percentage of solvent accessibility, indicating that there is a transition point from hydrophobic interior to hydrophilic exterior in the proteins. This may suggest that there is a position for the proteins to determine the residues at exposed sites beyond this range.
View Full-Text
►

▼

Figures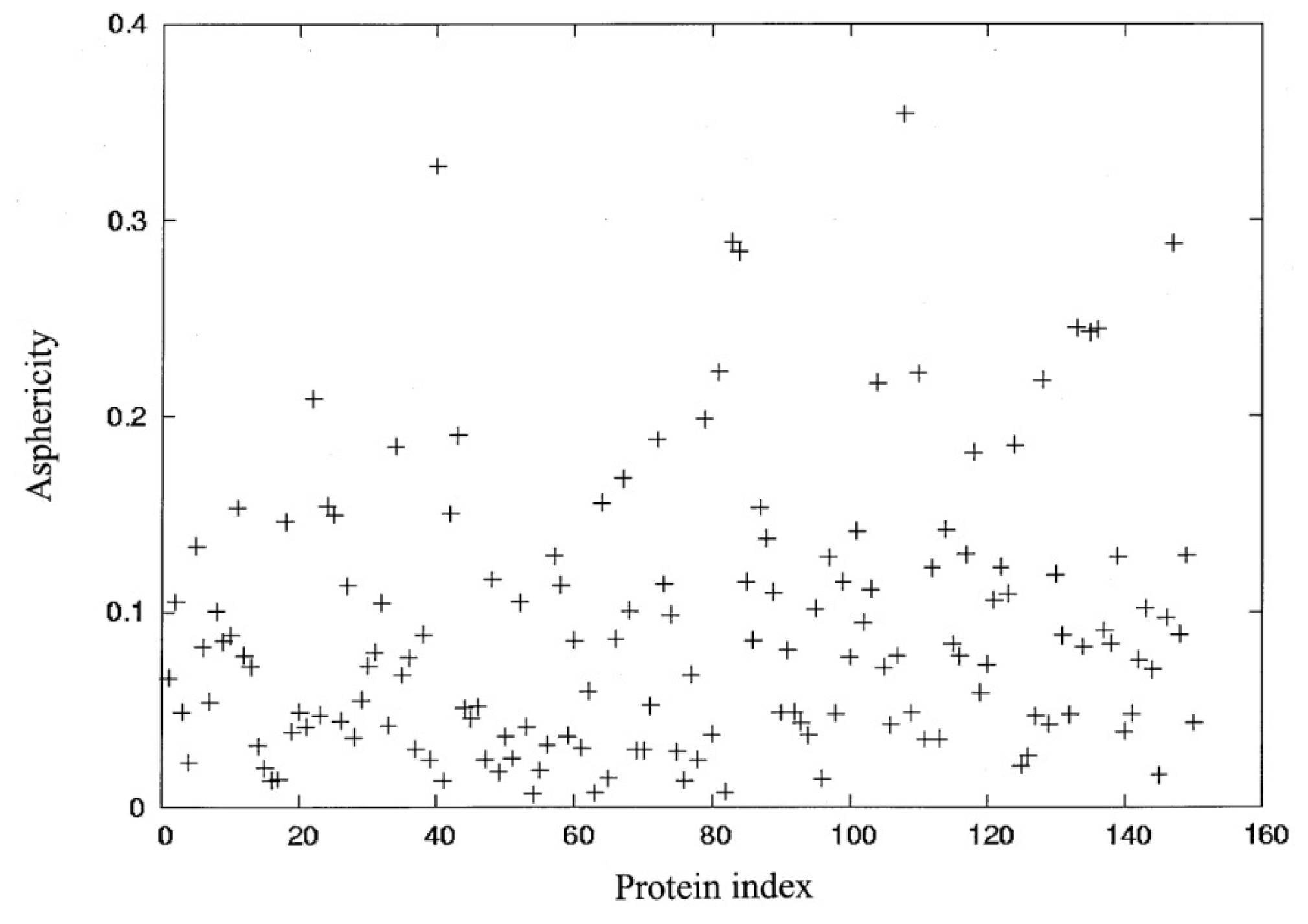 Share & Cite This Article
MDPI and ACS Style
Tsai, C.-F.; Lee, K.-J. A Comparative Study of the Second-Order Hydrophobic Moments for Globular Proteins: The Consensus Scale of Hydrophobicity and the CHARMM Partial Atomic Charges. Int. J. Mol. Sci. 2011, 12, 8449-8465.
Related Articles
Comments
[Return to top]