The Janus Face of PAMAM Dendrimers Used to Potentially Cure Nonenzymatic Modifications of Biomacromolecules in Metabolic Disorders—A Critical Review of the Pros and Cons
1
Department of Thermobiology, Faculty of Biology and Environmental Protection, University of Lodz, Pomorska 141/143, Lodz 90-236, Poland
2
Department of Haemostasis and Haemostatic Disorders, Faculty of Health Sciences, Medical University of Lodz, Zeromskiego 113, Lodz 90-549, Poland
†
These authors contributed equally to this work.
*
Author to whom correspondence should be addressed.
Received: 1 July 2013 / Revised: 30 October 2013 / Accepted: 31 October 2013 / Published: 7 November 2013
Abstract
Diabetes mellitus, which is characterised by high blood glucose levels and the burden of various macrovascular and microvascular complications, is a cause of much human suffering across the globe. While the use of exogenous insulin and other medications can control and sometimes prevent various diabetes-associated sequelae, numerous diabetic complications are still commonly encountered in diabetic patients. Therefore, there is a strong need for safe and effective antihyperglycaemic agents that provide an alternative or compounding option for the treatment of diabetes. In recent years, amino-terminated poly(amido)amine (PAMAM) dendrimers (G2, G3 and G4) have attracted attention due to their protective value as anti-glycation and anti-carbonylation agents that can be used to limit the nonenzymatic modifications of biomacromolecules. The focus of this review is to present a detailed survey of our own data, as well as of the available literature regarding the toxicity, pharmacological properties and overall usefulness of PAMAM dendrimers. This presentation pays particular and primary attention to their therapeutic use in poorly controlled diabetes and its complications, but also in other conditions, such as Alzheimer's disease, in which such nonenzymatic modifications may underlie the pathophysiological mechanisms. The impact of dendrimer administration on the overall survival of diabetic animals and on glycosylation, glycoxidation, the brain-blood barrier and cellular bioenergetics are demonstrated. Finally, we critically discuss the potential advantages and disadvantages accompanying the use of PAMAM dendrimers in the treatment of metabolic impairments that occur under conditions of chronic hyperglycaemia.
View Full-Text
►

▼

Figures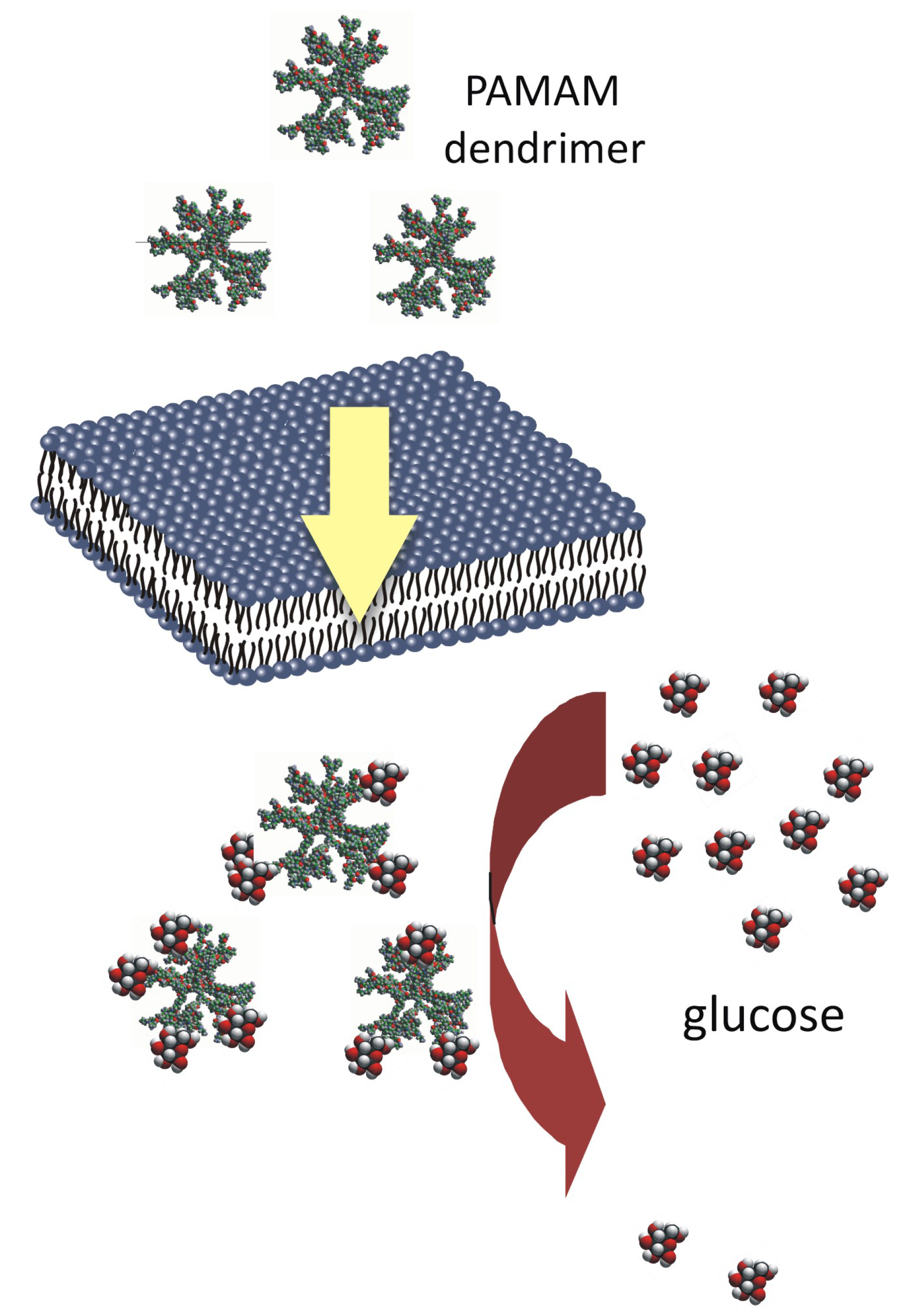 Figure 1
Share & Cite This Article
MDPI and ACS Style
Labieniec-Watala, M.; Karolczak, K.; Siewiera, K.; Watala, C. The Janus Face of PAMAM Dendrimers Used to Potentially Cure Nonenzymatic Modifications of Biomacromolecules in Metabolic Disorders—A Critical Review of the Pros and Cons. Molecules 2013, 18, 13769-13811.
Related Articles
Comments
[Return to top]