2-Amino- and 2-Alkylthio-4H-3,1-benzothiazin-4-ones: Synthesis, Interconversion and Enzyme Inhibitory Activities
1
Pharmaceutical Institute, Pharmaceutical Chemistry I, University of Bonn, An der Immenburg 4, D-53121 Bonn, Germany
2
Institute of Inorganic Chemistry, University of Bonn, Gerhard-Domagk-Straße 1, D-53121 Bonn, Germany
*
Author to whom correspondence should be addressed.
Received: 26 November 2008 / Revised: 8 January 2009 / Accepted: 12 January 2009 / Published: 14 January 2009
Abstract
The synthetic access to 2-
sec
-amino-4
H
-3,1-benzothiazin-4-ones 2 was explored. Compounds 2 were available from methyl 2-thioureidobenzoates 1, 2-thioureidobenzoic acids 3, and novel 2-thioureidobenzamides 6, respectively, under different conditions. 2-Alkylthio-4
H
-3,1-benzothiazin-4-ones 5 have been prepared from anthranilic acid following a two step route. Both, benzothiazinones 2 and 5 underwent ring cleavage reactions to produce thioureas 1 and 6, respectively. Twelve benzothiazinones were evaluated as inhibitors against a panel of eight proteases and esterases to identify one selective inhibitor of human cathepsin L, 2b, and one selective inhibitor of human leukocyte elastase, 5i.
View Full-Text
►

▼

Figures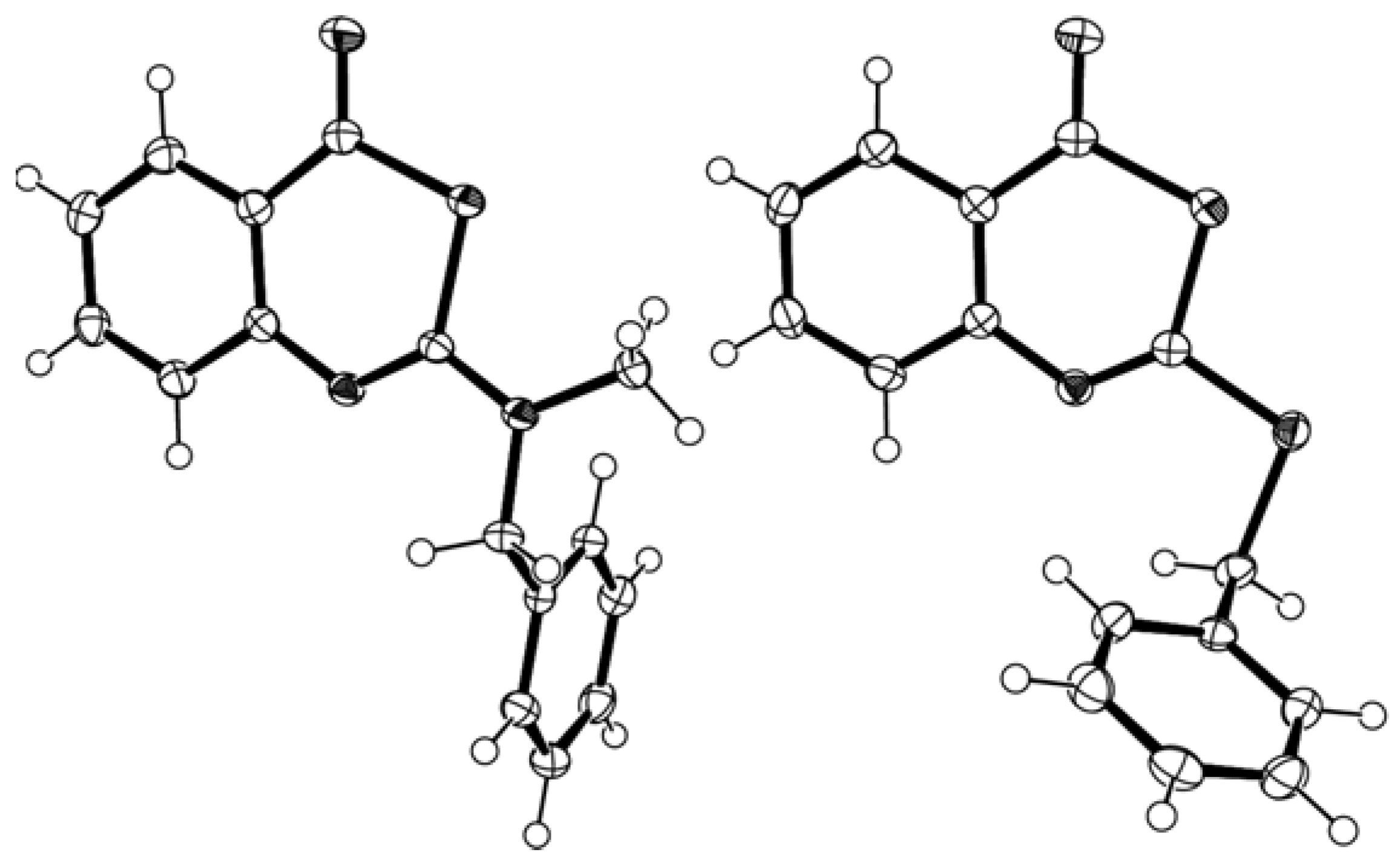 Figure 1
Share & Cite This Article
MDPI and ACS Style
Häcker, H.-G.; Grundmann, F.; Lohr, F.; Ottersbach, P.A.; Zhou, J.; Schnakenburg, G.; Gütschow, M. 2-Amino- and 2-Alkylthio-4H-3,1-benzothiazin-4-ones: Synthesis, Interconversion and Enzyme Inhibitory Activities. Molecules 2009, 14, 378-402.
Related Articles
Comments
[Return to top]