About Sinusitis
Aims
Sinusitis (ISSN 2309-107X) is an open access journal published quarterly online by MDPI.
The publication focuses on sharing clinical and veterinary research, epidemiological and public
health studies, and translational science relevant to Sinusitis, its causes and complications.
Scope
The scope of the journal includes but is not limited to:
• Prevention, diagnosis, and management of sinusitis and sinus infection
• Causes: infection, allergies, air pollution, structural problems
• Chronic and acute sinusitis
• Sinusitis related to tumors, smoking, asthma, cystic fibrosis, poor immune function
• Complications: eye infections, ear infections, osteomyelitis, Pott's puffy tumor
• Pathophysiology and pathogenesis
• Epidemiological studies
• Molecular genetics
• Pharmacology
• Clinical symptoms, therapeutics
• New diagnostic tools and techniques
• Viral, fungal and bacterial infections
• Veterinary sciences
MDPI Publication Ethics Statement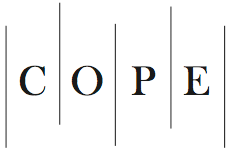 Sinusitis is a member of the Committee on Publication Ethics (COPE). MDPI takes the responsibility to enforce a rigorous peer-review together with strict ethical policies and standards to ensure to add high quality scientific works to the field of scholarly publication. Unfortunately, cases of plagiarism, data falsification, inappropriate authorship credit, and the like, do arise. MDPI takes such publishing ethics issues very seriously and our editors are trained to proceed in such cases with a zero tolerance policy. To verify the originality of content submitted to our journals, we use iThenticate to check submissions against previous publications. MDPI works with Publons to provide reviewers with credit for their work.
Book Reviews
Authors and publishers are encouraged to send review copies of their recent related books to the following address. Received books will be listed as Books Received within the journal's News & Announcements section.

MDPI
St. Alban-Anlage 66
CH-4052 Basel
Switzerland

E-mail:
Copyright / Open Access
Articles published in Sinusitis will be Open-Access articles distributed under the terms and conditions of the Creative Commons Attribution License (CC BY). The copyright is retained by the author(s). MDPI will insert the following note at the end of the published text:
© 2018 by the authors; licensee MDPI, Basel, Switzerland. This article is an open access article distributed under the terms and conditions of the Creative Commons Attribution License (http://creativecommons.org/licenses/by/4.0/).
Reprints
Reprints may be ordered. Please contact for more information on how to order reprints.
Editorial Office
Dr. Echo Zhang
Managing Editor
Room 201, Building No. 4, Zijin Digital Park, No. 18, Nansi Avenue, Zhongguancun, Haidian District, Beijing 100190, China
Tel. +86 10 6280 0830
E-Mail
Mr. Daniel Caldito
Assistant Managing Editor
MDPI Barcelona Office, Av. Madrid, 95, 1º-3, 08028 Barcelona, Spain
Tel. +34 93 639 7662
E-Mail
For further MDPI contacts, see here.