Non-Coding RNA — Open Access Journal
Non-Coding RNA
(ISSN 2311-553X) is an international open access journal on non-coding RNA research dealing with elucidating the structure, function and biology of regulatory non-coding RNAs. ncRNA is published quarterly online by MDPI.
Open Access - free for readers, free publication for well-prepared manuscripts submitted in 2018.
High visibility: Indexed in

BIOSIS Previews

(Web of Science). To be covered in Scopus from Vol. 4 (2018).
Rapid publication: manuscripts are peer-reviewed and a first decision provided to authors approximately 25.5 days after submission; acceptance to publication is undertaken in 7 days (median values for papers published in this journal in 2017).
Latest Articles
News
Conferences
19–22 March 2018
5th Meeting of Regulating with RNA in Bacteria & Archaea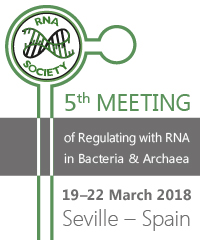 28–29 June 2018
RNA Therapeutics: From Base Pairs to Bedsides
Special Issues
Jobs in Research