Nanomaterials — Open Access Journal of Nanoscience & Nanotechnology
Nanomaterials
(ISSN 2079-4991; CODEN: NANOKO) is an international, open access journal published monthly online by MDPI.
Open Access - free for readers, with article processing charges (APC) paid by authors or their institutions.
High visibility: indexed by the Science Citation Index Expanded (Web of Science), Scopus, Chemical Abstracts, Inspec and Polymer Library. Citations available in PubMed, full-text archived in PubMed Central
Rapid publication: manuscripts are peer-reviewed and a first decision provided to authors approximately 17 days after submission; acceptance to publication is undertaken in 6.8 days (median values for papers published in this journal in 2017).
Impact Factor: 3.553 (2016) ; 5-Year Impact Factor: 4.100 (2016)
Latest Articles
News
Conferences
23 March 2018
8th Chemical Nanoscience Symposium Newcastle 2018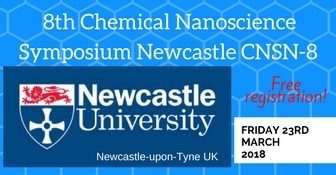 16–18 April 2018
Nanotechnology-2018

Special Issues
Jobs in Research