About Journal of Risk and Financial Management
Publication History
The Journal of Risk and Financial Management (JRFM) was formerly edited by Prof. Dr. Raymond Cox and published by Prof. Dr. Alan Wong in print (ISSN 1911-8066 for print edition) and online (ISSN 1911-8074 for electronic edition) in one yearly volume from 2008 until end 2012. MDPI has taken over the publication of this title on 1 October 2013. Articles published prior to 1 October 2013 on www.jrfm.us have been transferred onto the MDPI platform and left unchanged. MDPI will continue to publish the online edition only.
Aims
The Journal of Risk and Financial Management (JRFM, ISSN 1911-8074) is an international journal with the goal of advancing the knowledge and understanding of the practice of financial management and risk management through the publication of high quality papers that are relevant to researchers and practitioners. JRFM publishes original research articles and review articles. We also welcome comments on published research articles, as well as discussions on timely topics.
Scope
Investing in various financial markets and instruments
Financial market regulation
Risk management processes
Risk modelling
Risk and performance management and measurement
MDPI Publication Ethics Statement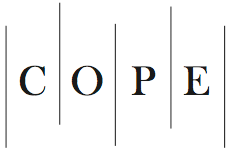 JRFM is a member of the Committee on Publication Ethics (COPE). MDPI takes the responsibility to enforce a rigorous peer-review together with strict ethical policies and standards to ensure to add high quality scientific works to the field of scholarly publication. Unfortunately, cases of plagiarism, data falsification, inappropriate authorship credit, and the like, do arise. MDPI takes such publishing ethics issues very seriously and our editors are trained to proceed in such cases with a zero tolerance policy. To verify the originality of content submitted to our journals, we use iThenticate to check submissions against previous publications. MDPI works with Publons to provide reviewers with credit for their work.
Book Reviews
Authors and publishers are encouraged to send review copies of their recent related books to the following address. Received books will be listed as Books Received within the journal's News & Announcements section.

MDPI
St. Alban-Anlage 66
CH-4052 Basel
Switzerland

E-mail:
Copyright / Open Access
Articles published in JRFM will be Open-Access articles distributed under the terms and conditions of the Creative Commons Attribution License (CC BY). The copyright is retained by the author(s). MDPI will insert the following note at the end of the published text:
© 2018 by the authors; licensee MDPI, Basel, Switzerland. This article is an open access article distributed under the terms and conditions of the Creative Commons Attribution License (http://creativecommons.org/licenses/by/4.0/).
Reprints
Reprints may be ordered. Please contact for more information on how to order reprints.
Announcement and Advertisement
Announcements regarding academic activities such as conferences are published for free in the News & Announcements section of the journal. Advertisement can be either published or placed on the pertinent website. For further information, please contact the editorial office.
Editorial Office
Ms. Cathy Wang
Managing Editor
E-Mail
For further MDPI contacts, see here.