About Cryptography
Aims
Cybersecurity is an international, open access journal which provides a forum for the dissemination of research related to all areas of cybersecurity. This includes, broadly, computer security, cyber–physical system security, network security as well articles related to data trust and assurance, and ethical and policy considerations of related security topics. There is no restriction on the length of the papers, allowing researchers to publish their experimental and theoretical results in as much detail as possible. For empirical studies, full experimental details must be provided so that the results can be reproduced. Additional features of this journal: manuscripts regarding topically-relevant research proposals and well-developed research plans can be provided together with electronic files or software which can be deposited as supplementary material (including source code and executables); manuscripts designed to communicate results of research financed by public funds to a broader audience are also welcome.
Scope
This journal seeks to provide a forum for the dissemination of cybersecurity-relevant work. This includes studies related to data and/or system protection, attack detection and response, and techniques for attacking. All research projects, particularly those dealing with attacks, should be conducted in an ethically responsible manner, in accordance with best practices. Case studies (from industry or academia) discussing the results of a third-party attack, the defense against it and related topics are particularly sought. Industry notes, relating to newly discovered attacks, vulnerabilities and defense techniques, which fully explore the relevant topic are also of interest. Topic areas include:
Computer security
Network security
Security of cyber–physical systems
Distributed attacks and defense
Intrusion detection systems
Cryptography and cryptographic systems
Cyber-warfare
Cybersecurity of warfighting systems
Data trust and assurance
Cybersecurity education
Data breaches
Cybersecurity entrepreneurship
Security of open systems
Internet of Things and portable device security
SCADA security
Insider threats
Sensor network security
Data privacy
Cyber forensics
Differential privacy
Cryptocurrency
Medical device security
Voting security
Security testbeds
Social media cybersecurity topics
Usability
Cybersecurity governance, law and policy
MDPI Publication Ethics Statement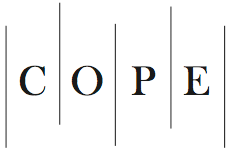 Cryptography is a member of the Committee on Publication Ethics (COPE). MDPI takes the responsibility to enforce a rigorous peer-review together with strict ethical policies and standards to ensure to add high quality scientific works to the field of scholarly publication. Unfortunately, cases of plagiarism, data falsification, inappropriate authorship credit, and the like, do arise. MDPI takes such publishing ethics issues very seriously and our editors are trained to proceed in such cases with a zero tolerance policy. To verify the originality of content submitted to our journals, we use iThenticate to check submissions against previous publications. MDPI works with Publons to provide reviewers with credit for their work.
Book Reviews
Authors and publishers are encouraged to send review copies of their recent related books to the following address. Received books will be listed as Books Received within the journal's News & Announcements section.

MDPI AG
St. Alban-Anlage 66
CH-4052 Basel
Switzerland

E-mail:
Copyright / Open Access
Articles published in Cryptography will be Open-Access articles distributed under the terms and conditions of the Creative Commons Attribution License (CC BY). The copyright is retained by the author(s). MDPI will insert the following note at the end of the published text:
© 2017 by the authors; licensee MDPI, Basel, Switzerland. This article is an open access article distributed under the terms and conditions of the Creative Commons Attribution License (http://creativecommons.org/licenses/by/4.0/).
Reprints
Reprints may be ordered. Please contact for more information on how to order reprints.
Editorial Office
Ms. Jones Zhang
Assistant Editor
MDPI Wuhan Office, No.6 Jingan Road, 5.5 Creative Industry Park, 25th Floor, 430064 Wuhan, Hubei Province, China
E-Mail
For further MDPI contacts, see here.
Journal Contact