Growth and Tissue Elemental Composition Response of Butterhead Lettuce (Lactuca sativa, cv. Flandria) to Hydroponic and Aquaponic Conditions
1
Department of Biological and Environmental Engineering, Cornell University, Ithaca, NY 14853, USA
2
Department of Horticulture, Cornell University, Ithaca, NY 14853, USA
*
Author to whom correspondence should be addressed.
Received: 29 April 2017 / Revised: 14 July 2017 / Accepted: 19 July 2017 / Published: 26 July 2017
Abstract
The primary objective of this research was to compare lettuce performance under conventional hydroponics at pH 5.8 (referred to as H5), hydroponics at pH 7.0 (referred to as H7), and recirculated aquaponic water at pH 7.0 (referred to as A7). Aquaponic nutrients were supplied by continuously recirculating water between a fish rearing system (recirculating aquaculture system or RAS) and the lettuce growing system (with the sole addition being chelated iron). This paper builds upon our previous research where we found that H7 produced 26% less shoot fresh weight (FW) growth than H5 and an 18% reduction in dry weight (DW). In this research, we also evaluated the inorganic hydroponics nutrient solution at pH 7.0 (H7) to provide continuity between experiments and to isolate the pH effect. The A7 plant biomass responses were not different from H5 in all biomass response categories. H7 was different from H5 in shoot FW, DW, and DW/FW, as well as root FW and DW. H7 was different from the A7 in shoot FW, DW/FW, and root DW. There were no tissue elemental differences between H5 and H7 except Cu. The Ca and Na contents differed between H5 and A7, while the microelements Mn, Mo, and Zn differed. Generally, the elemental tissue differences between treatments were proportional to the differences for the same elements in the nutrient solutions. Aquaponic systems are often viewed to be more complicated and more risky because two complex systems are being joined (hydroponics plus RAS). However, the aquaponics system proved to be surprisingly simple to manage in daily operations. Our data suggested that the aquaponics system (A7), which was operated at a higher pH 7.0, was able to offset any negative biomass and elemental effects that occurred in the inorganic hydroponic pH 7.0 treatment (H7) from its increased pH and less optimized nutrient solution elemental concentrations.
View Full-Text
►

▼

Figures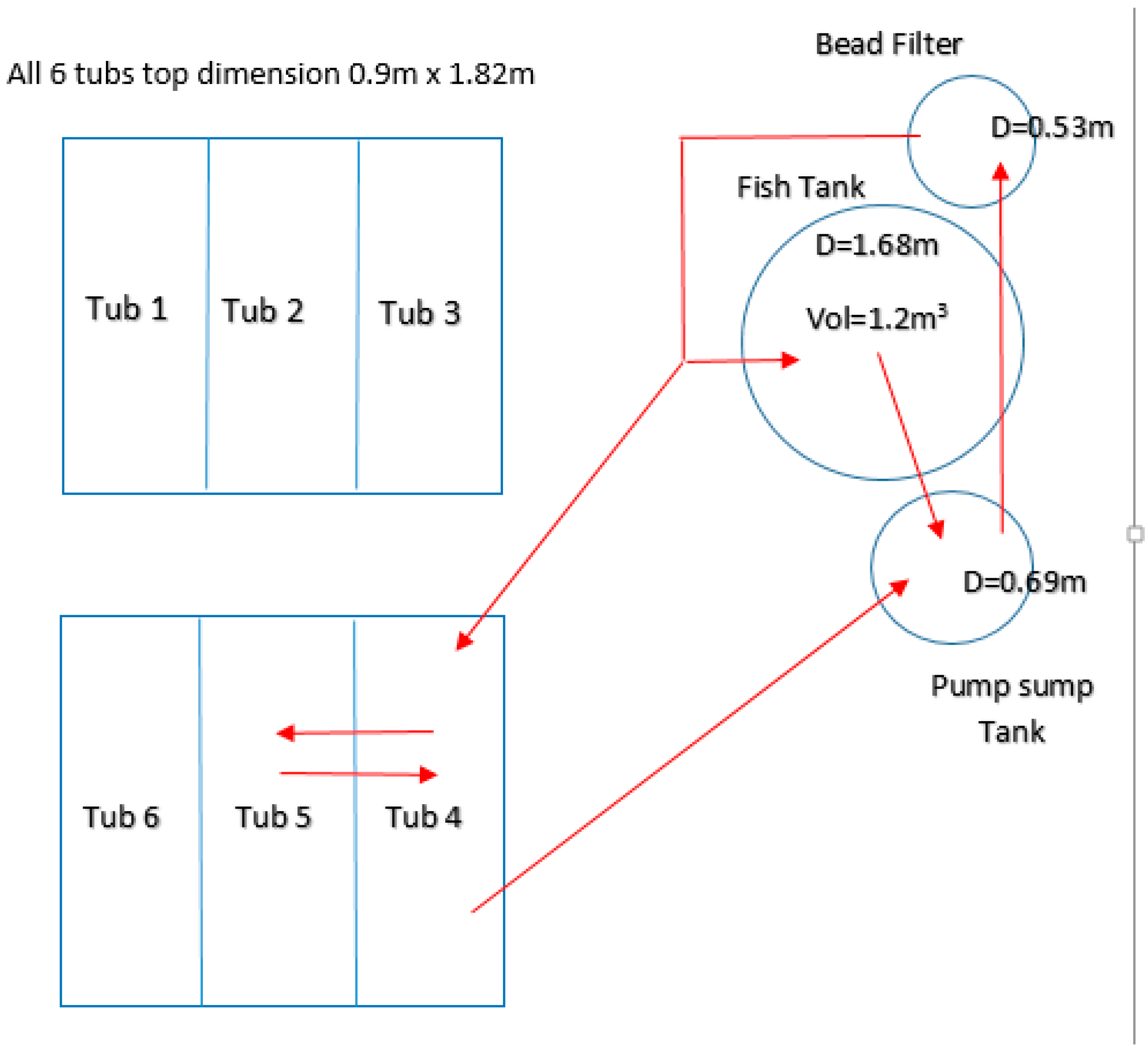 Figure 1
This is an open access article distributed under the
Creative Commons Attribution License
which permits unrestricted use, distribution, and reproduction in any medium, provided the original work is properly cited. (CC BY 4.0).
Share & Cite This Article
MDPI and ACS Style
Anderson, T.S.; de Villiers, D.; Timmons, M.B. Growth and Tissue Elemental Composition Response of Butterhead Lettuce (Lactuca sativa, cv. Flandria) to Hydroponic and Aquaponic Conditions. Horticulturae 2017, 3, 43.
Note that from the first issue of 2016, MDPI journals use article numbers instead of page numbers. See further details here.
Related Articles
Comments
[Return to top]