Computational Fluid Dynamics Simulations of Gas-Phase Radial Dispersion in Fixed Beds with Wall Effects
1
Department of Chemical Engineering, Worcester Polytechnic Institute, Worcester, MA 01609, USA
2
Currently at Coventor, 91140 Villebon-sur-Yvette, France
*
Author to whom correspondence should be addressed.
Received: 8 September 2017 / Revised: 7 October 2017 / Accepted: 18 October 2017 / Published: 21 October 2017
Abstract
The effective medium approach to radial fixed bed dispersion models, in which radial dispersion of mass is superimposed on axial plug flow, is based on a constant effective dispersion coefficient, D
T
. For packed beds of a small tube-to-particle diameter ratio (N), the experimentally-observed decrease in this parameter near the tube wall is accounted for by a lumped resistance located at the tube wall, the wall mass transfer coefficient k
m
. This work presents validated computational fluid dynamics (CFD) simulations to obtain detailed radial velocity and concentration profiles for eight different computer-generated packed tubes of spheres in the range 5.04 ≤ N ≤ 9.3 and over a range of flow rates 87 ≤ Re ≤ 870 where Re is based on superficial velocity and the particle diameter d
p
. Initial runs with pure air gave axial velocity profiles v
z
(r) averaged over the length of the packing. Then, simulations with the tube wall coated with methane yielded radial concentration profiles. A model with only D
T
could not describe the radial concentration profiles. The two-parameter model with D
T
and k
m
agreed better with the bed-center concentration profiles, but not with the sharp decreases in concentration close to the tube wall. A three-parameter model based on classical two-layer mixing length theory, with a wall-function for the decrease in transverse radial convective transport in the near-wall region, showed greatly improved ability to reproduce the near-wall concentration profiles.
View Full-Text
►

▼

Figures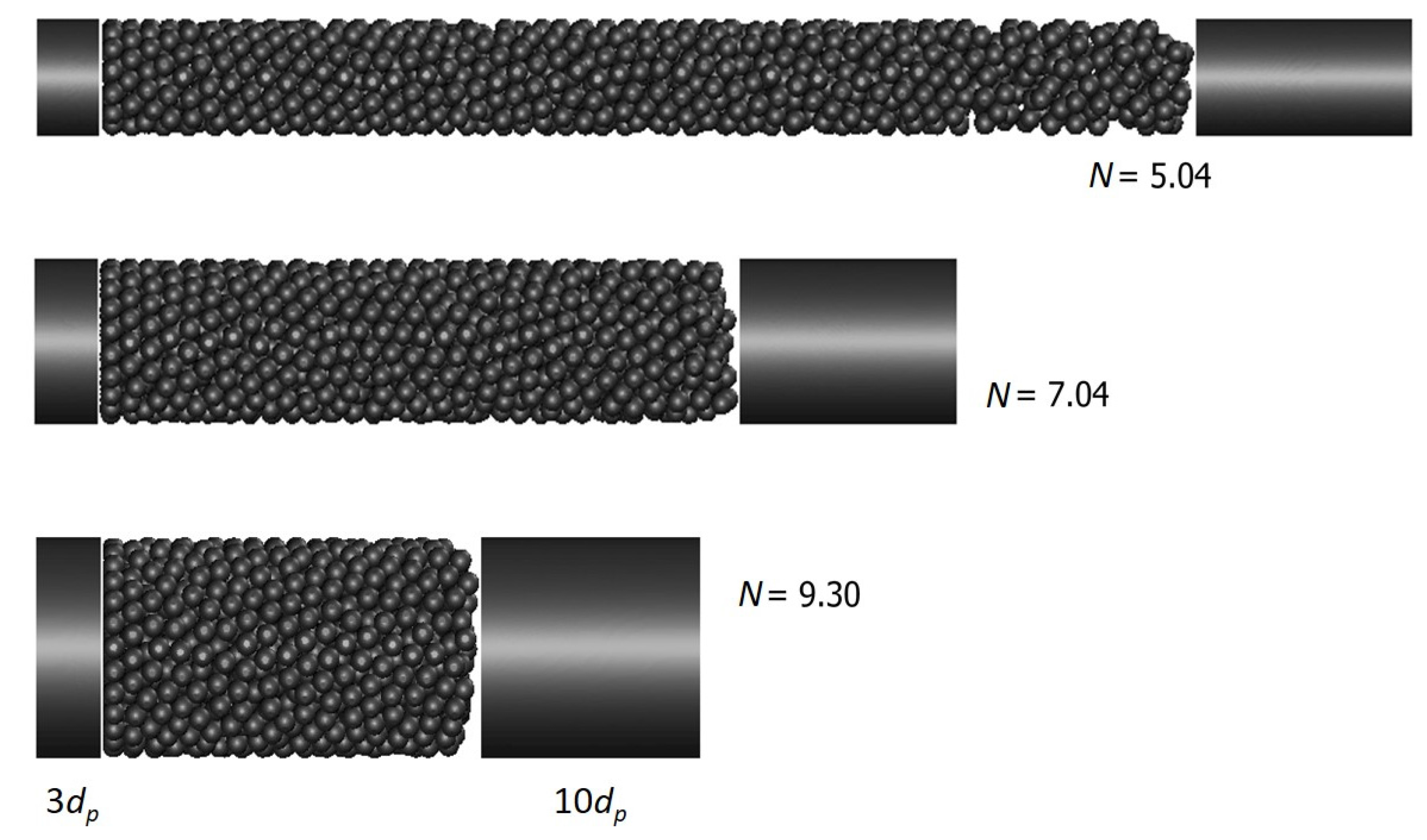 Figure 1
This is an open access article distributed under the
Creative Commons Attribution License
which permits unrestricted use, distribution, and reproduction in any medium, provided the original work is properly cited. (CC BY 4.0).
Share & Cite This Article
MDPI and ACS Style
Dixon, A.G.; Medeiros, N.J. Computational Fluid Dynamics Simulations of Gas-Phase Radial Dispersion in Fixed Beds with Wall Effects. Fluids 2017, 2, 56.
Note that from the first issue of 2016, MDPI journals use article numbers instead of page numbers. See further details here.
Comments
[Return to top]