Molecular Mechanisms of Phosphorus Metabolism and Transport during Leaf Senescence
1
Department of Biology, Queen's University, Kingston, Ontario K7L 3N6, Canada
2
Department of Biomedical and Molecular Sciences, Queen's University, Kingston, Ontario K7L 3N6, Canada
*
Author to whom correspondence should be addressed.
Academic Editor: Salma Balazadeh
Received: 20 October 2015 / Revised: 30 November 2015 / Accepted: 8 December 2015 / Published: 16 December 2015
Abstract
Leaf senescence, being the final developmental stage of the leaf, signifies the transition from a mature, photosynthetically active organ to the attenuation of said function and eventual death of the leaf. During senescence, essential nutrients sequestered in the leaf, such as phosphorus (P), are mobilized and transported to sink tissues, particularly expanding leaves and developing seeds. Phosphorus recycling is crucial, as it helps to ensure that previously acquired P is not lost to the environment, particularly under the naturally occurring condition where most unfertilized soils contain low levels of soluble orthophosphate (Pi), the only form of P that roots can directly assimilate from the soil. Piecing together the molecular mechanisms that underpin the highly variable efficiencies of P remobilization from senescing leaves by different plant species may be critical for devising effective strategies for improving overall crop P-use efficiency. Maximizing Pi remobilization from senescing leaves using selective breeding and/or biotechnological strategies will help to generate P-efficient crops that would minimize the use of unsustainable and polluting Pi-containing fertilizers in agriculture. This review focuses on the molecular mechanisms whereby P is remobilized from senescing leaves and transported to sink tissues, which encompasses the action of hormones, transcription factors, Pi-scavenging enzymes, and Pi transporters.
View Full-Text
►

▼

Figures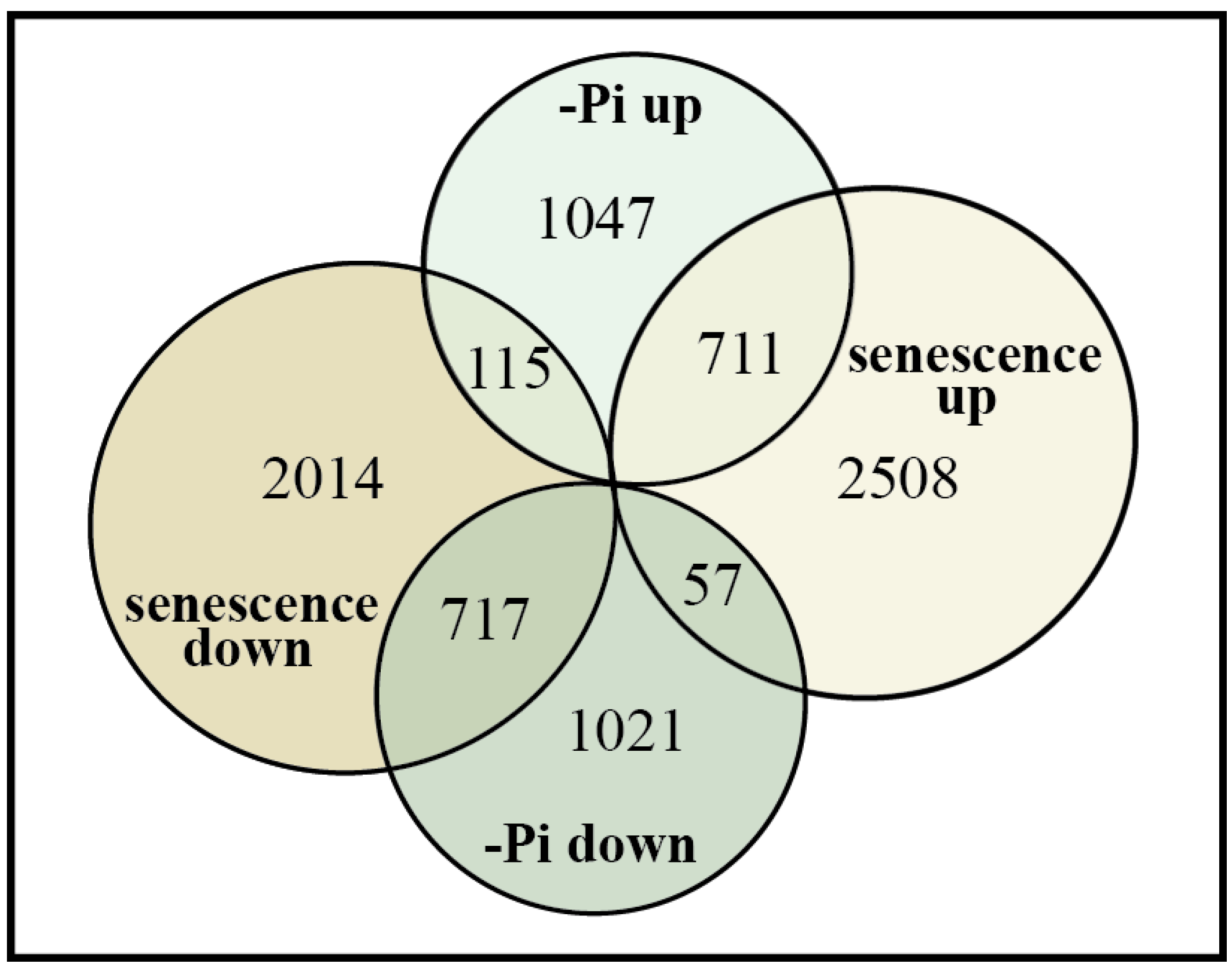 Figure 1
This is an open access article distributed under the
Creative Commons Attribution License
which permits unrestricted use, distribution, and reproduction in any medium, provided the original work is properly cited. (CC BY 4.0).
Share & Cite This Article
MDPI and ACS Style
Stigter, K.A.; Plaxton, W.C. Molecular Mechanisms of Phosphorus Metabolism and Transport during Leaf Senescence. Plants 2015, 4, 773-798.
Related Articles
Comments
[Return to top]