Widths and Shifts of Isolated Lines of Neutral and Ionized Atoms Perturbed by Collisions With Electrons and Ions: An Outline of the Semiclassical Perturbation (SCP) Method and of the Approximations Used for the Calculations
1
Laboratoire d'Étude du Rayonnement et de la Matière en Astrophysique et Atmosphères (LERMA2), Observatoire de Paris, UMR CNRS 8112, UPMC, 5 Place Jules Janssen, 92195 MeudonCEDEX, France
2
Astronomical Observatory, Volgina 7, 11060 Belgrade, Serbia
3
Department of Physics and Astronomy, College of Science, King Saud University. Riyadh 11451, Saudi Arabia
*
Author to whom correspondence should be addressed.
Received: 24 April 2014 / Revised: 22 May 2014 / Accepted: 26 May 2014 / Published: 10 June 2014
Abstract
"Stark broadening" theory and calculations have been extensively developed for about 50 years. The theory can now be considered as mature for many applications, especially for accurate spectroscopic diagnostics and modeling, in astrophysics, laboratory plasma physics and technological plasmas, as well. This requires the knowledge of numerous collisional line profiles. In order to meet these needs, the "SCP" (semiclassical perturbation) method and numerical code were created and developed. The SCP code is now extensively used for the needs of spectroscopic diagnostics and modeling, and the results of the published calculations are displayed in the STARK-B database. The aim of the present paper is to introduce the main approximations leading to the impact of semiclassical perturbation method and to give formulae entering the numerical SCP code, in order to understand the validity conditions of the method and of the results; and also to understand some regularities and systematic trends. This would also allow one to compare the method and its results to those of other methods and codes.
1
View Full-Text
►

▼

Figures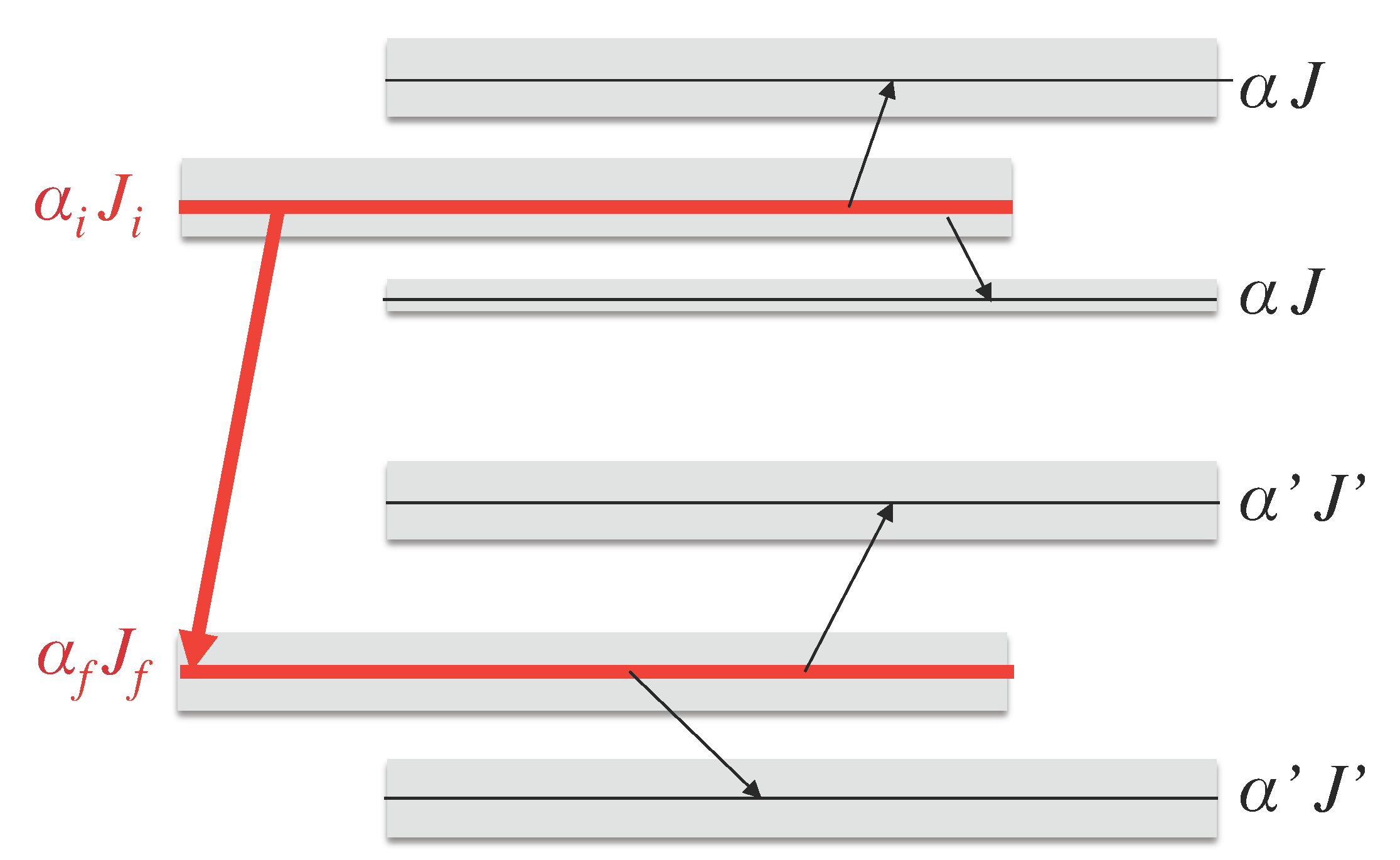 Figure 1
Share & Cite This Article
MDPI and ACS Style
Sahal-Bréchot, S.; Dimitrijević, M.S.; Nessib, N.B. Widths and Shifts of Isolated Lines of Neutral and Ionized Atoms Perturbed by Collisions With Electrons and Ions: An Outline of the Semiclassical Perturbation (SCP) Method and of the Approximations Used for the Calculations. Atoms 2014, 2, 225-252.
Related Articles
Comments
[Return to top]