Pasture Feeding Changes the Bovine Rumen and Milk Metabolome
1
Teagasc Food Research Centre, Moorepark, Fermoy, P61 C996 Cork, Ireland
2
APC Microbiome Institute, University College Cork, T12 YT20 Cork, Ireland
3
The Metabolomics Innovation Centre (TMIC), University of Alberta, Edmonton, AB T6G1C9, Canada
4
Teagasc Animal & Grassland Research and Innovation Centre, Moorepark, Fermoy, P61 C996 Cork, Ireland
5
School of Biological Sciences, Queens University, Belfast BT7 1NN, Northern Ireland, UK
6
College of Science, Engineering and Food Science, University College Cork, T12 YT20 Cork, Ireland
*
Author to whom correspondence should be addressed.
Received: 9 January 2018 / Revised: 26 March 2018 / Accepted: 26 March 2018 / Published: 6 April 2018
Abstract
The purpose of this study was to examine the effects of two pasture feeding systems—perennial ryegrass (GRS) and perennial ryegrass and white clover (CLV)—and an indoor total mixed ration (TMR) system on the (a) rumen microbiome; (b) rumen fluid and milk metabolome; and (c) to assess the potential to distinguish milk from different feeding systems by their respective metabolomes. Rumen fluid was collected from nine rumen cannulated cows under the different feeding systems in early, mid and late lactation, and raw milk samples were collected from ten non-cannulated cows in mid-lactation from each of the feeding systems. The microbiota present in rumen liquid and solid portions were analysed using 16S rRNA gene sequencing, while
1
H-NMR untargeted metabolomic analysis was performed on rumen fluid and raw milk samples. The rumen microbiota composition was not found to be significantly altered by any feeding system in this study, likely as a result of a shortened adaptation period (two weeks' exposure time). In contrast, feeding system had a significant effect on both the rumen and milk metabolome. Increased concentrations of volatile fatty acids including acetic acid, an important source of energy for the cow, were detected in the rumen of TMR and CLV-fed cows. Pasture feeding resulted in significantly higher concentrations of isoacids in the rumen. The ruminal fluids of both CLV and GRS-fed cows were found to have increased concentrations of
p
-cresol, a product of microbiome metabolism. CLV feeding resulted in increased rumen concentrations of formate, a substrate compound for methanogenesis. The TMR feeding resulted in significantly higher rumen choline content, which contributes to animal health and milk production, and succinate, a product of carbohydrate metabolism. Milk and rumen-fluids were shown to have varying levels of dimethyl sulfone in each feeding system, which was found to be an important compound for distinguishing between the diets. CLV feeding resulted in increased concentrations of milk urea. Milk from pasture-based feeding systems was shown to have significantly higher concentrations of hippuric acid, a potential biomarker of pasture-derived milk. This study has demonstrated that
1
H-NMR metabolomics coupled with multivariate analysis is capable of distinguishing both rumen-fluid and milk derived from cows on different feeding systems, specifically between indoor TMR and pasture-based diets used in this study.
View Full-Text
►

▼

Figures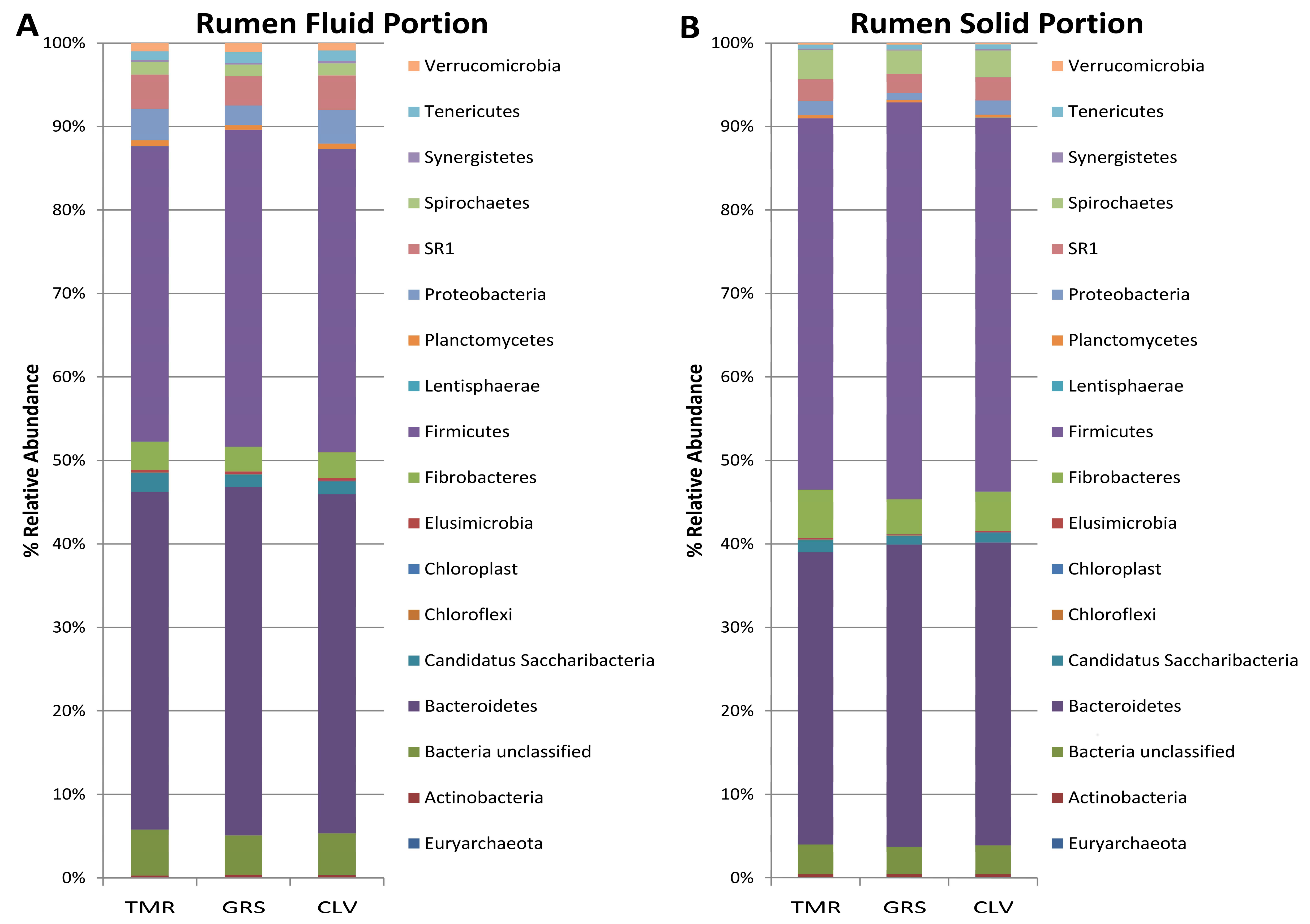 Figure 1
This is an open access article distributed under the
Creative Commons Attribution License
which permits unrestricted use, distribution, and reproduction in any medium, provided the original work is properly cited. (CC BY 4.0).
Share & Cite This Article
MDPI and ACS Style
O'Callaghan, T.F.; Vázquez-Fresno, R.; Serra-Cayuela, A.; Dong, E.; Mandal, R.; Hennessy, D.; McAuliffe, S.; Dillon, P.; Wishart, D.S.; Stanton, C.; Ross, R.P. Pasture Feeding Changes the Bovine Rumen and Milk Metabolome. Metabolites 2018, 8, 27.
Note that from the first issue of 2016, MDPI journals use article numbers instead of page numbers. See further details here.
Related Articles
Comments
[Return to top]