High-Throughput Screen of Natural Product Libraries for Hsp90 Inhibitors
1
Department of Biochemistry and Molecular Biology, 246 Noble Research Center, Oklahoma State University, Stillwater, OK 74078, USA
2
Department of Medicinal Chemistry, The University of Kansas, 1251 Wescoe Hall Drive, Malott 4070, Lawrence, KS 66045, USA
†
Current address: Department of Internal Medicine, University of South Florida School of Medicine, 12901 Bruce B. Downs Blvd. MDC 19, Tampa, FL 33612, USA.
*
Author to whom correspondence should be addressed.
Received: 7 January 2014 / Revised: 22 January 2014 / Accepted: 22 January 2014 / Published: 10 February 2014
Abstract
Hsp90 has become the target of intensive investigation, as inhibition of its function has the ability to simultaneously incapacitate proteins that function in pathways that represent the six hallmarks of cancer. While a number of Hsp90 inhibitors have made it into clinical trials, a number of short-comings have been noted, such that the search continues for novel Hsp90 inhibitors with superior pharmacological properties. To identify new potential Hsp90 inhibitors, we have utilized a high-throughput assay based on measuring Hsp90-dependent refolding of thermally denatured luciferase to screen natural compound libraries. Over 4,000 compounds were screen with over 100 hits. Data mining of the literature indicated that 51 compounds had physiological effects that Hsp90 inhibitors also exhibit, and/or the ability to downregulate the expression levels of Hsp90-dependent proteins. Of these 51 compounds, seven were previously characterized as Hsp90 inhibitors. Four compounds, anthothecol, garcinol, piplartine, and rottlerin, were further characterized, and the ability of these compounds to inhibit the refolding of luciferase, and reduce the rate of growth of MCF7 breast cancer cells, correlated with their ability to suppress the Hsp90-dependent maturation of the heme-regulated eIF2α kinase, and deplete cultured cells of Hsp90-dependent client proteins. Thus, this screen has identified an additional 44 compounds with known beneficial pharmacological properties, but with unknown mechanisms of action as possible new inhibitors of the Hsp90 chaperone machine.
View Full-Text
►

▼

Figures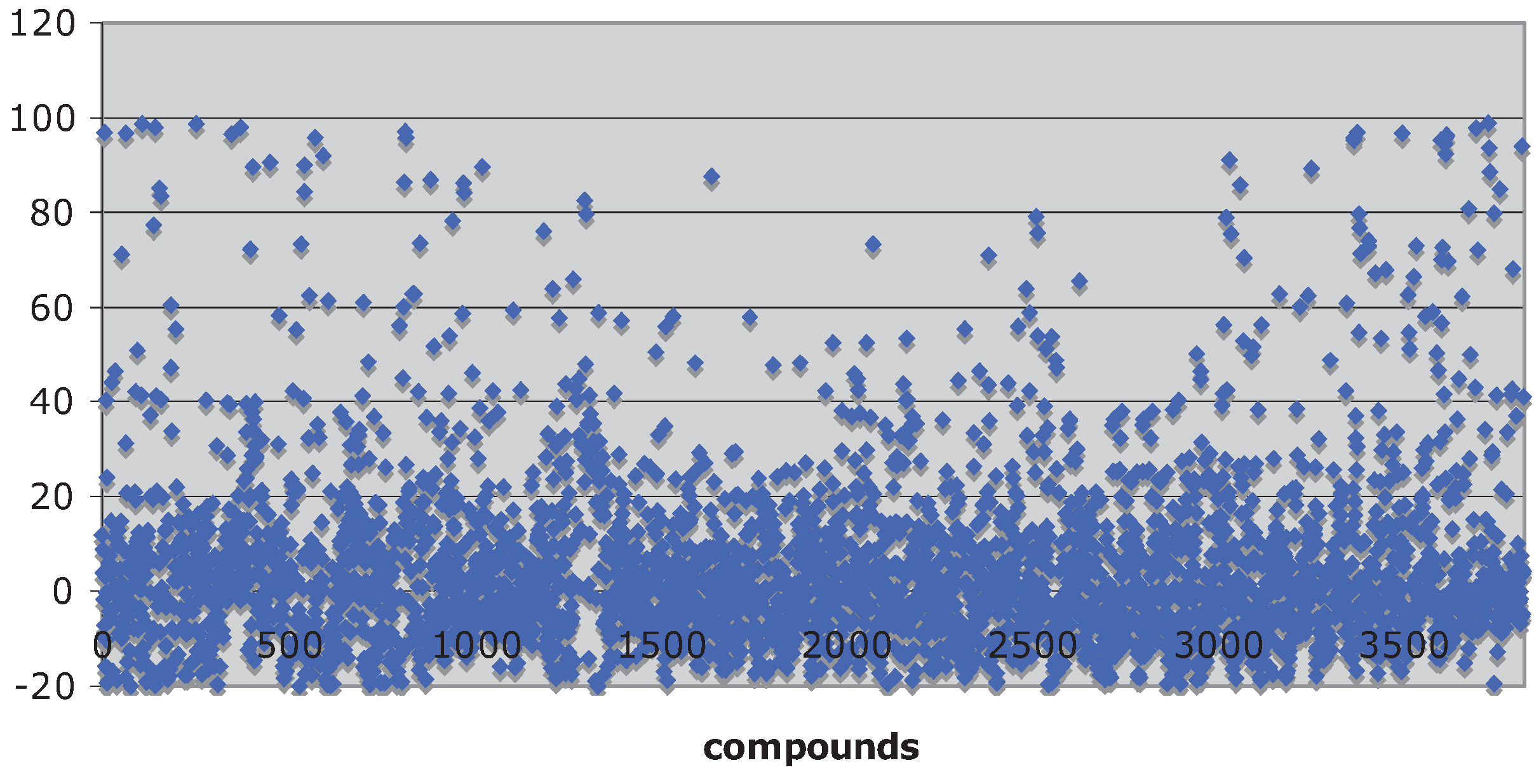 Figure 1
Share & Cite This Article
MDPI and ACS Style
Davenport, J.; Balch, M.; Galam, L.; Girgis, A.; Hall, J.; Blagg, B.S.J.; Matts, R.L. High-Throughput Screen of Natural Product Libraries for Hsp90 Inhibitors. Biology 2014, 3, 101-138.
Related Articles
Comments
[Return to top]