Understanding Antibiotic Use in Minya District, Egypt: Physician and Pharmacist Prescribing and the Factors Influencing Their Practices
1
Centers of Disease Control and Prevention, Atlanta, GA 30333, USA
2
Ministry of Health and Population, Cairo 11516, Egypt
3
Naval Medical Research Unit, N3, Cairo 11517, Egypt
*
Author to whom correspondence should be addressed.
Received: 27 February 2014 / Revised: 4 May 2014 / Accepted: 13 May 2014 / Published: 20 June 2014
Abstract
Overuse of antibiotics has contributed to the emergence of antibiotic-resistant bacteria globally. In Egypt, patients can purchase antibiotics without a prescription, and we hypothesized frequent inappropriate antibiotic prescribing and dispensing. We interviewed physicians (n = 236) and pharmacists (n = 483) and conducted focus groups in Minya, Egypt, to assess attitudes and practices regarding antibiotic prescribing for outpatient acute respiratory infections (ARI). Antibiotics were reportedly prescribed most of the time or sometimes for colds by 150 (64%) physicians and 326 (81%) pharmacists. The most commonly prescribed antibiotics were β-lactams. Macrolides were the second most commonly prescribed for colds and sinusitis. The prescription of more than one antibiotic to treat pneumonia was reported by 85% of physicians. Most respondents thought antibiotic overuse contributes to resistance and reported "patient self-medication" as the biggest driver of overuse. Fifty physicians (21%) reported that they had prescribed antibiotics unnecessarily, citing patient over-the-counter access as the reason. Physicians <40 years of age and those who treat adults were more likely to prescribe antibiotics for colds. Overall, we found a high rate of unwarranted outpatient antibiotic prescribing and dispensing for ARIs. Patient access to OTC antibiotics contributes to over-prescribing. National guidelines for ARI treatment, provider education and national policy requiring a physician's prescription for antibiotics may improve appropriate antibiotic use in Egypt.
View Full-Text
►

▼

Figures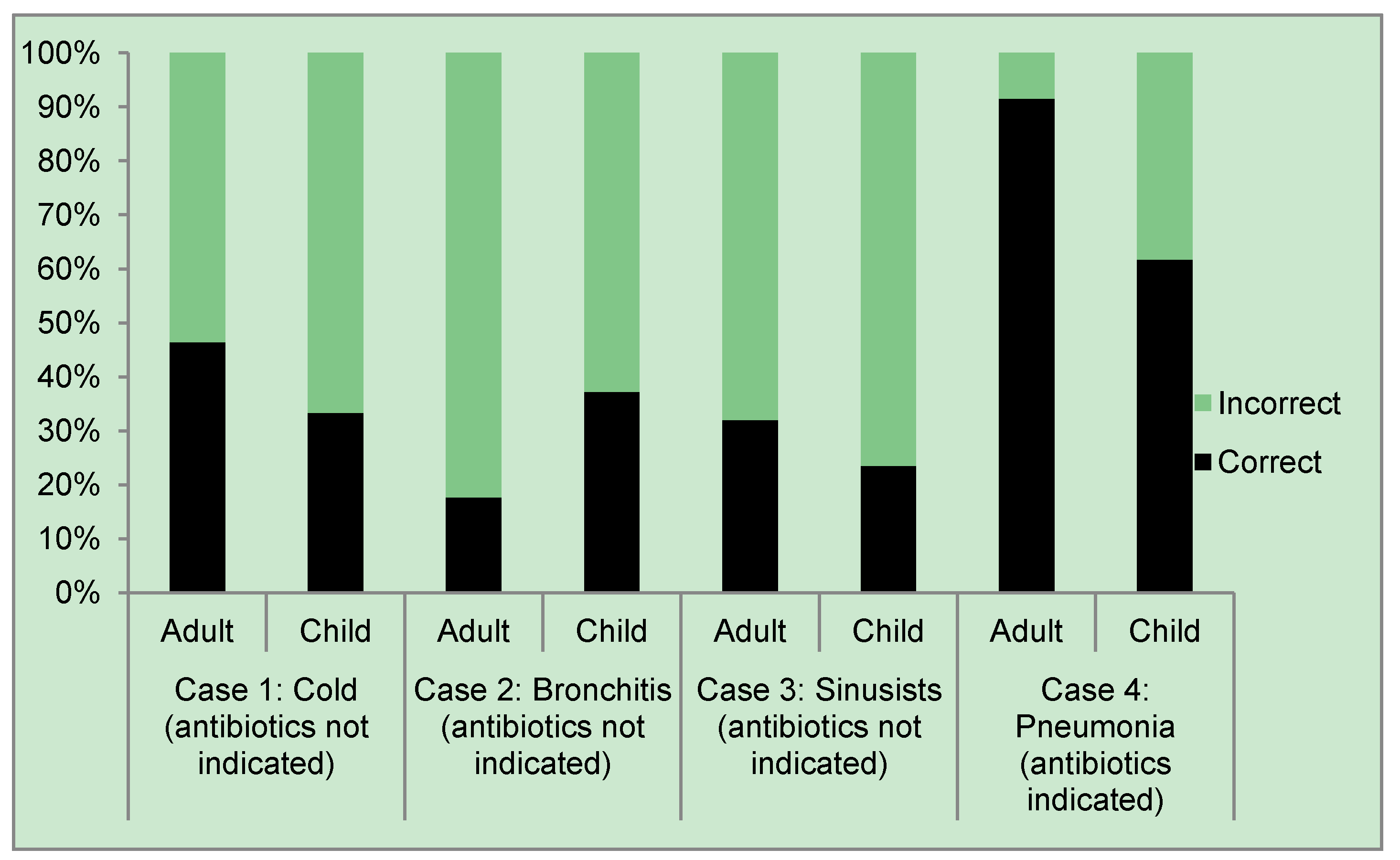 Figure 1
Share & Cite This Article
MDPI and ACS Style
Dooling, K.L.; Kandeel, A.; Hicks, L.A.; El-Shoubary, W.; Fawzi, K.; Kandeel, Y.; Etman, A.; Lohiniva, A.L.; Talaat, M. Understanding Antibiotic Use in Minya District, Egypt: Physician and Pharmacist Prescribing and the Factors Influencing Their Practices. Antibiotics 2014, 3, 233-243.
Related Articles
Comments
[Return to top]