Testing the Chemical/Structural Stability of Proton Conducting Perovskite Ceramic Membranes by in Situ/ex Situ Autoclave Raman Microscopy
1
Laboratory of Dynamics, Interactions and Reactivity (LADIR), UMR7075 CNRS, Université Pierre et Marie Curie, 4 Pl. Jussieu, Paris 75005, France
2
Department of Materials, Imperial College London, London SW7 2AZ, UK
3
Department of Physics, Northern Illinois University, DeKalb, IL 60115, USA
4
AREVA NP, Université Montpellier 2, Montpellier 34095, France
*
Author to whom correspondence should be addressed.
Received: 1 August 2013 / Revised: 7 October 2013 / Accepted: 17 October 2013 / Published: 25 October 2013
Abstract
Ceramics, which exhibit high proton conductivity at moderate temperatures, are studied as electrolyte membranes or electrode components of fuel cells, electrolysers or CO
2
converters. In severe operating conditions (high gas pressure/high temperature), the chemical activity towards potentially reactive atmospheres (water, CO
2
,
etc
.) is enhanced. This can lead to mechanical, chemical, and structural instability of the membranes and premature efficiency loss. Since the lifetime duration of a device determines its economical interest, stability/aging tests are essential. Consequently, we have developed autoclaves equipped with a sapphire window, allowing
in situ
Raman study in the 25–620 °C temperature region under 1–50 bar of water vapor/gas pressure, both with and without the application of an electric field. Taking examples of four widely investigated perovskites (BaZr
0.9
Yb
0.1
O
3−δ
, SrZr
0.9
Yb
0.1
O
3−δ
, BaZr
0.25
In
0.75
O
3−δ
, BaCe
0.5
Zr
0.3
Y
0.16
Zn
0.04
O
3−δ
), we demonstrate the high potential of our unique set-up to discriminate between good/stable and instable electrolytes as well as the ability to detect and monitor
in situ
: (i) the sample surface reaction with surrounding atmospheres and the formation of crystalline or amorphous secondary phases (carbonates, hydroxides, hydrates,
etc
.); and (ii) the structural modifications as a function of operating conditions. The results of these studies allow us to compare quantitatively the chemical stability
versus
water (corrosion rate from ~150 µm/day to less than 0.25 µm/day under 200–500 °C/15–80 bar P
H2O
) and to go further in comprehension of the aging mechanism of the membrane.
View Full-Text
►

▼

Figures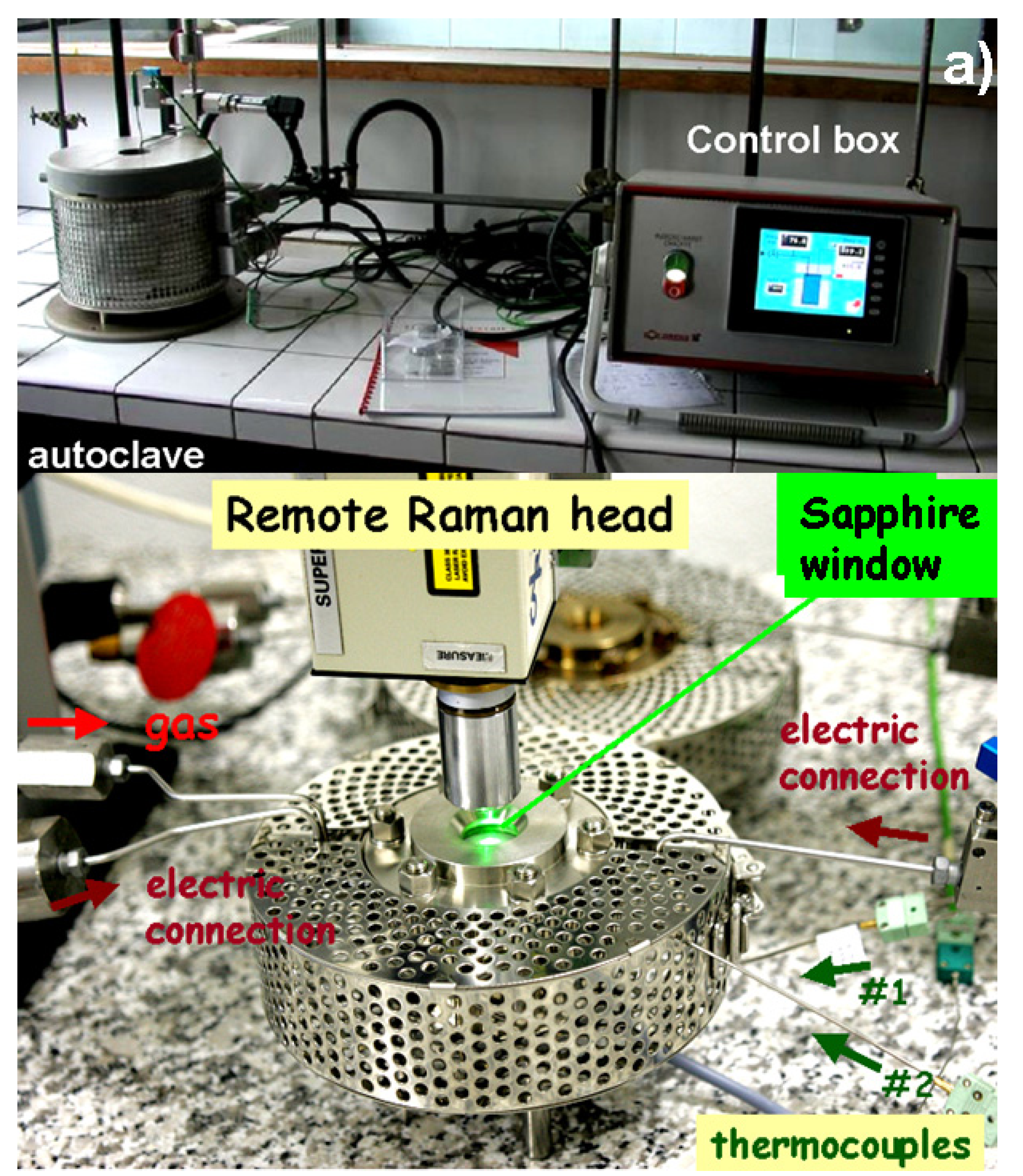 Figure 1
Share & Cite This Article
MDPI and ACS Style
Slodczyk, A.; Zaafrani, O.; Sharp, M.D.; Kilner, J.A.; Dabrowski, B.; Lacroix, O.; Colomban, P. Testing the Chemical/Structural Stability of Proton Conducting Perovskite Ceramic Membranes by in Situ/ex Situ Autoclave Raman Microscopy. Membranes 2013, 3, 311-330.
Related Articles
Comments
[Return to top]