Life cycle, Ecological Characteristics, and Control of Trachys yanoi (Coleoptera: Buprestidae), an Important Pest of Zelkova serrata
Yamanashi Forest Research Institute, 2290-1 Saisho-ji, Fujikawa-cho, Minamikoma-gun, Yamanashi 400-0502, Japan
Academic Editor: Brian T. Forschler
Received: 18 January 2017 / Revised: 4 March 2017 / Accepted: 19 March 2017 / Published: 24 March 2017
Abstract
This study was conducted to elucidate the life cycle and the ecological characteristics of
Trachys yanoi
Y. Kurosawa, an important pest of
Zelkova serrata
(Thunb.) Makino. Life cycle, mortality rates in developmental stages, annual population dynamics, and early leaf abscission were investigated. Adults emerged from under the bark of
Zelkova
trees in April and fed on
Zelkova
leaves. Females laid 49 eggs on average, mainly in May and early June. Eggs hatched after 17 days, and the larvae fed inside the leaves. They developed through three instars. In July, leaves with the final stage of larvae were abscised. Four days after abscission, the larvae pupated. New adults eclosed from pupae seven days after pupation, and the adults emerged from abscised leaves after an additional two days. In total, 1650 adults emerged per 1 m
2
of forest floor, resulting in a major population increase. The newly emerged adults fed on the remaining
Zelkova
leaves, compounding the damage. In October, adults overwintered under the tree bark. Mortality rates in the egg, larval, and pupal stages were 41%, 58%, and 31%, respectively. The mortality rate among overwintering individuals was 43%. Because only
Zelkova
leaves that were abscised in July contained the larvae, and because only a small number of beetles emerged from non-abscised, mined leaves, the removal of abscised leaves at nine-day intervals over period of early leaf abscission is a simple and effective way to control the beetle.
View Full-Text
►

▼

Figures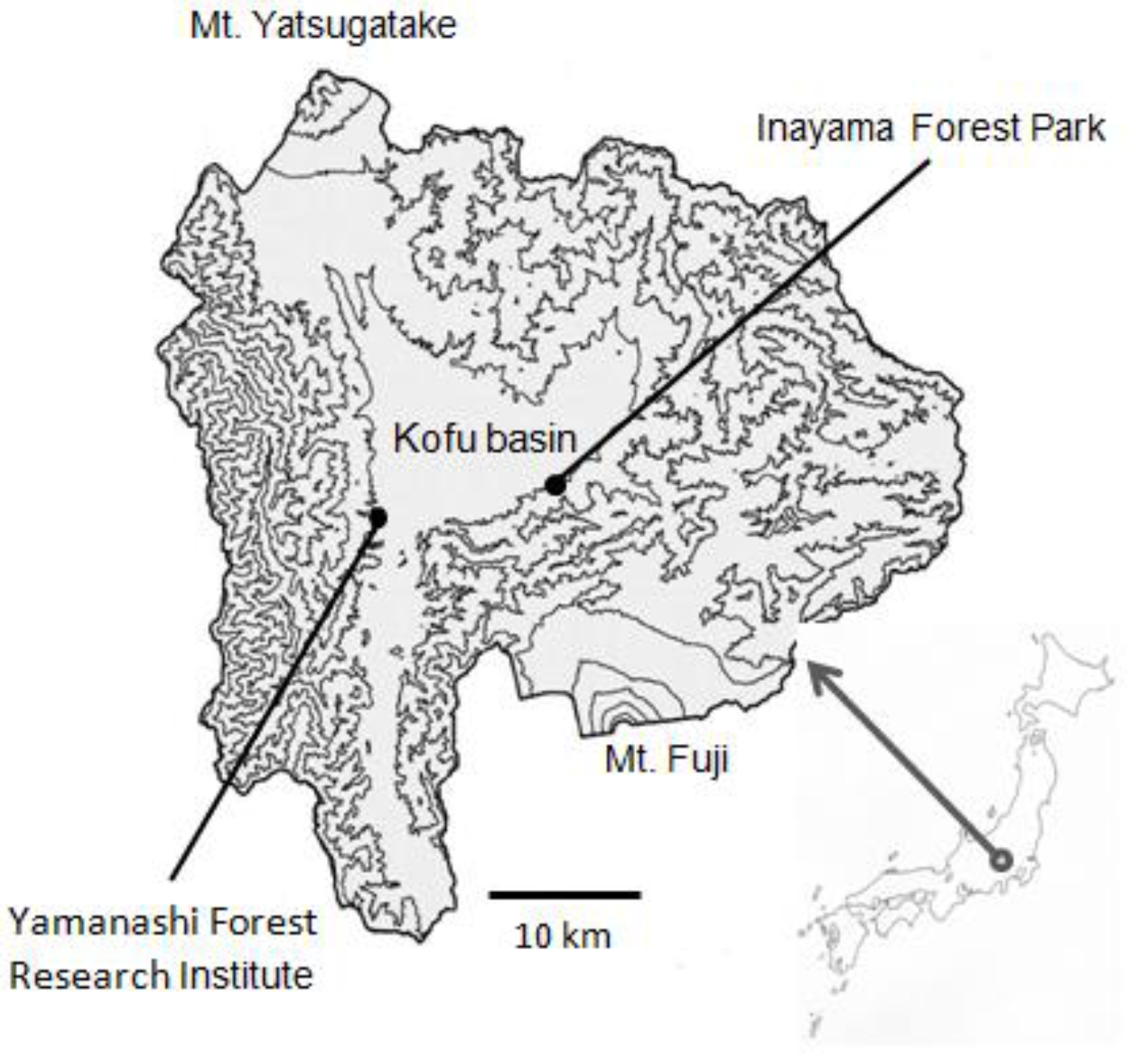 Figure 1
This is an open access article distributed under the
Creative Commons Attribution License
which permits unrestricted use, distribution, and reproduction in any medium, provided the original work is properly cited. (CC BY 4.0).
Share & Cite This Article
MDPI and ACS Style
Ohsawa, M. Life cycle, Ecological Characteristics, and Control of Trachys yanoi (Coleoptera: Buprestidae), an Important Pest of Zelkova serrata. Insects 2017, 8, 35.
Note that from the first issue of 2016, MDPI journals use article numbers instead of page numbers. See further details here.
Related Articles
Comments
[Return to top]