Targeting MET Amplification as a New Oncogenic Driver
1
Department of Medical Oncology, Kinki University Faculty of Medicine, 377-2 Ohno-higashi, Osaka-Sayama, Osaka 589-8511, Japan
2
Center for Clinical and Translational Research, Kyushu University Hospital, 3-1-1 Maidashi, Higashiku, Fukuoka 812-8582, Japan
3
Division of Transrlational Research, Exploratory Oncology Research & Clinical Trial Center, National Cancer Center, 6-5-1 Kashiwanoha, Kashiwa, Chiba 277-8577, Japan
4
Lowe Center for Thoracic Oncology, Dana-Farber Cancer Institute, HIM223, 450 Brookline Avenue, Boston, MA 02215, USA
5
Department of Genome Biology, Kinki University Faculty of Medicine, 377-2 Ohno-higashi, Osaka-Sayama, Osaka 589-8511, Japan
*
Author to whom correspondence should be addressed.
Received: 21 May 2014 / Revised: 13 July 2014 / Accepted: 15 July 2014 / Published: 22 July 2014
Abstract
Certain genetically defined cancers are dependent on a single overactive oncogene for their proliferation and survival, a phenomenon known as "oncogene addiction". A new generation of drugs that selectively target such "driver oncogenes" manifests a clinical efficacy greater than that of conventional chemotherapy in appropriate genetically defined patients.
MET
is a
proto-oncogene that encodes a receptor tyrosine kinase, and aberrant activation of MET signaling occurs in a subset of advanced cancers as result of various genetic alterations including gene amplification, polysomy, and gene mutation. Our preclinical studies have shown that inhibition of MET signaling either with the small-molecule MET inhibitor crizotinib or by RNA interference targeted to MET mRNA resulted in marked antitumor effects in cancer cell lines with
MET
amplification both
in vitro
and
in vivo
. Furthermore, patients with non-small cell lung cancer or gastric cancer positive for
MET
amplification have shown a pronounced clinical response to crizotinib. Accumulating preclinical and clinical evidence thus suggests that
MET
amplification is an "oncogenic driver" and therefore a valid target for treatment. However, the prevalence of
MET
amplification has not been fully determined, possibly in part because of the difficulty in evaluating gene amplification. In this review, we provide a rationale for targeting this genetic alteration in cancer therapy.
View Full-Text
►

▼

Figures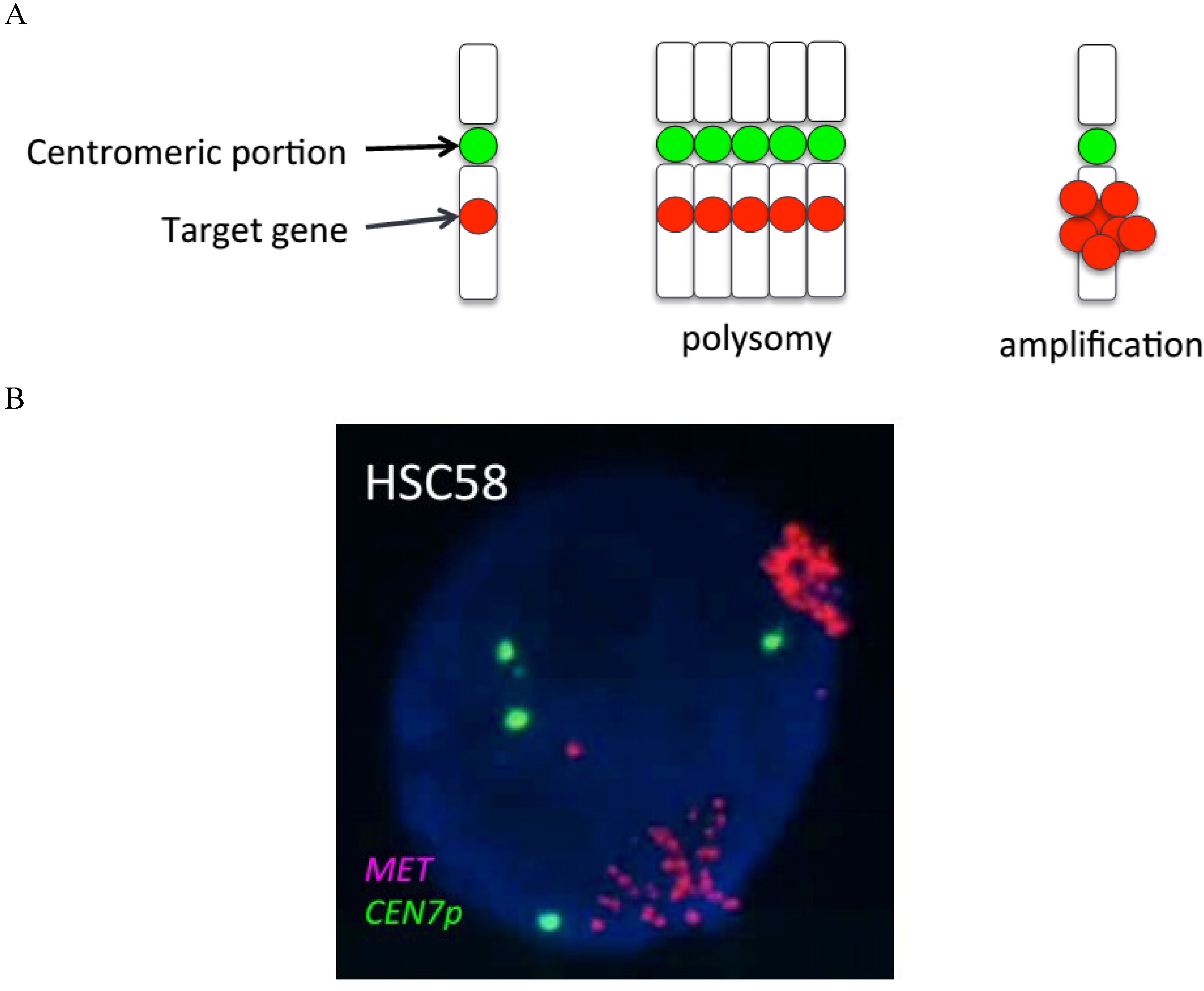 Figure 1
Share & Cite This Article
MDPI and ACS Style
Kawakami, H.; Okamoto, I.; Okamoto, W.; Tanizaki, J.; Nakagawa, K.; Nishio, K. Targeting MET Amplification as a New Oncogenic Driver. Cancers 2014, 6, 1540-1552.
Related Articles
Comments
[Return to top]