Phase II Study of Pomalidomide in Patients with Castration-Resistant Prostate Cancer
1
Memorial Hermann Cancer Center, University of Texas, 6410 Fannin Street, Suite 830, Houston, TX 77030, USA
2
Health Science Center, University of Colorado, Denver, CO 80217, USA
3
University of Colorado Cancer Center, Aurora, CO 80045, USA
4
Celgene Corporation, Summit, NJ 07901-3915, USA
*
Author to whom correspondence should be addressed.
Received: 1 August 2011 / Revised: 26 August 2011 / Accepted: 29 August 2011 / Published: 2 September 2011
Abstract
Background:
Pomalidomide is a distinct immunomodulatory agent that also displays anti-proliferative and proapoptotic activity. The purpose of this study was to assess the efficacy and safety of pomalidomide for the treatment of chemotherapy-naïve patients with metastatic castration-resistant prostate cancer (CRPC).
Methods
: Pomalidomide was administered orally in doses of 1 or 2 mg/day without interruption. Follow ups were conducted every 4 weeks with evaluation of study outcomes at 12 weeks. The principal study outcomes were PSA response, time to progression (TTP) using RECIST, overall survival (OS), and safety. A total of 32 patients were enrolled: 15 in the 1 mg/day cohort (median baseline PSA level of 12.30 ng/mL [0.8–236.0]), and 17 in the 2 mg/day cohort (median baseline PSA level of 12.50 ng/mL [0.6–191.8]).
Results
: In the 1 mg cohort disease was stabilized for ≥28 days in eight patients, and median TTP was 2.90 months. In the 2 mg cohort, PSA decreased >50% in three patients, disease was stabilized for ≥28 days in seven patients, and median TTP was 5.87 months. Toxicity in both cohorts was predominantly grade 1 or 2; 2 grade 3 toxicity (fatigue) occurred in the 1 mg cohort, and 5 grade 3 toxicities (chest pain, diarrhea, epigastric pain, impaction, pain) occurred in the 2 mg cohort. One grade 4 toxicity of cardiac ischemia occurred.
Conclusions
: Pomalidomide shows promising activity in patients with CRPC and has an acceptable safety profile.
View Full-Text
►

▼

Figures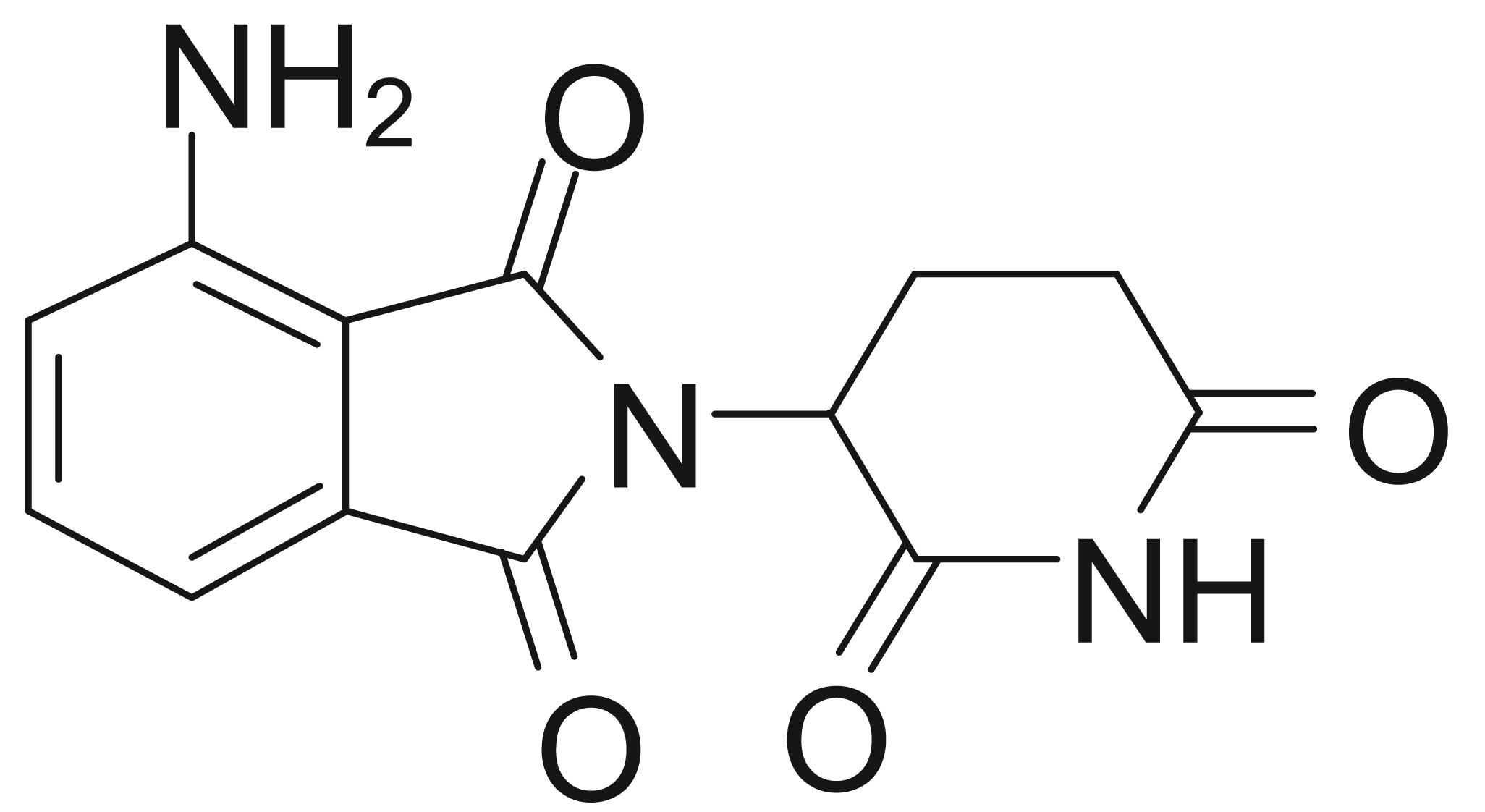 Share & Cite This Article
MDPI and ACS Style
Amato, R.J.; Glode, L.M.; Podolnick, J.; Knight, R.; Crawford, D. Phase II Study of Pomalidomide in Patients with Castration-Resistant Prostate Cancer. Cancers 2011, 3, 3449-3460.
Related Articles
Comments
[Return to top]