Hepatitis C Virus Infection Induces Autophagy as a Prosurvival Mechanism to Alleviate Hepatic ER-Stress Response
1
Department of Pathology and Laboratory Medicine, Tulane University Health Sciences Center, New Orleans, LA-70112, USA
2
Gastroenterology and Hepatology, Tulane University Health Sciences Center, 1430 Tulane Avenue, New Orleans, LA-70112, USA
3
Microbiology and Immunology, Tulane University Health Sciences Center, 1430 Tulane Avenue, New Orleans, LA-70112, USA
*
Author to whom correspondence should be addressed.
Academic Editor: Craig McCormick
Received: 18 March 2016 / Revised: 4 May 2016 / Accepted: 18 May 2016 / Published: 23 May 2016
Abstract
Hepatitis C virus (HCV) infection frequently leads to chronic liver disease, liver cirrhosis and hepatocellular carcinoma (HCC). The molecular mechanisms by which HCV infection leads to chronic liver disease and HCC are not well understood. The infection cycle of HCV is initiated by the attachment and entry of virus particles into a hepatocyte. Replication of the HCV genome inside hepatocytes leads to accumulation of large amounts of viral proteins and RNA replication intermediates in the endoplasmic reticulum (ER), resulting in production of thousands of new virus particles. HCV-infected hepatocytes mount a substantial stress response. How the infected hepatocyte integrates the viral-induced stress response with chronic infection is unknown. The unfolded protein response (UPR), an ER-associated cellular transcriptional response, is activated in HCV infected hepatocytes. Over the past several years, research performed by a number of laboratories, including ours, has shown that HCV induced UPR robustly activates autophagy to sustain viral replication in the infected hepatocyte. Induction of the cellular autophagy response is required to improve survival of infected cells by inhibition of cellular apoptosis. The autophagy response also inhibits the cellular innate antiviral program that usually inhibits HCV replication. In this review, we discuss the physiological implications of the HCV-induced chronic ER-stress response in the liver disease progression.
View Full-Text
►

▼

Figures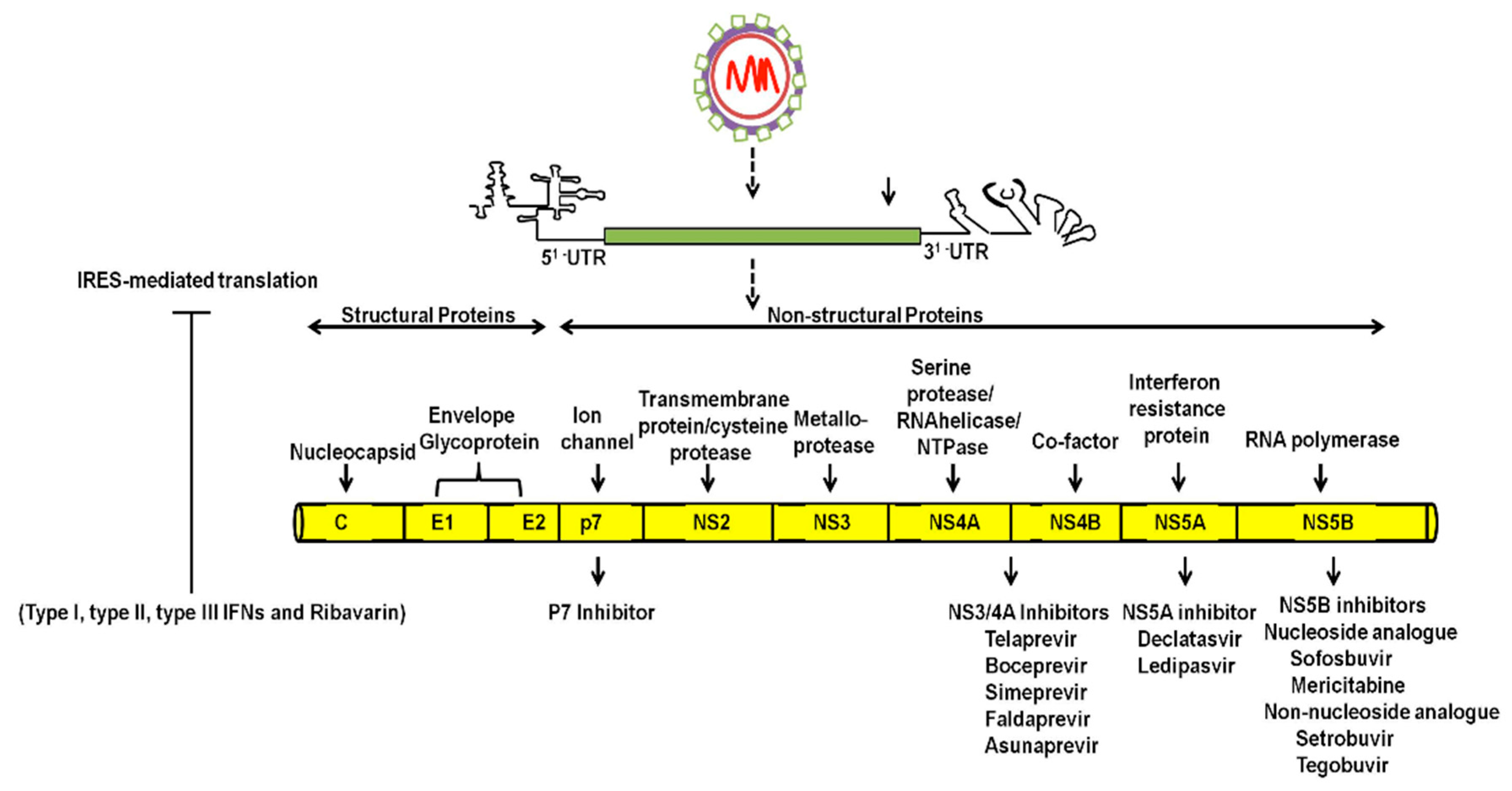 Figure 1
This is an open access article distributed under the
Creative Commons Attribution License
which permits unrestricted use, distribution, and reproduction in any medium, provided the original work is properly cited. (CC BY 4.0).
Share & Cite This Article
MDPI and ACS Style
Dash, S.; Chava, S.; Aydin, Y.; Chandra, P.K.; Ferraris, P.; Chen, W.; Balart, L.A.; Wu, T.; Garry, R.F. Hepatitis C Virus Infection Induces Autophagy as a Prosurvival Mechanism to Alleviate Hepatic ER-Stress Response. Viruses 2016, 8, 150.
Note that from the first issue of 2016, MDPI journals use article numbers instead of page numbers. See further details here.
Related Articles
Comments
[Return to top]