Association of the Joint Effect of Menopause and Hormone Replacement Therapy and Cancer in African American Women: The Jackson Heart Study
1
Jackson Heart Study Coordinating Center, Jackson State University, 350 West Woodrow Wilson Drive, Suite 701, Jackson, MS 39213, USA
2
Jackson Heart Study, Department of Medicine, University of Mississippi Medical Center, 350 West Woodrow Wilson Drive, Suite 701, Jackson, MS 39213, USA
3
Mississippi Department of Health, 570 East Woodrow Wilson, Jackson, MS 39213, USA
4
Project Health, Jackson State University, 350 West Woodrow Wilson Drive, Suite 701, Jackson, MS 39213, USA
*
Author to whom correspondence should be addressed.
Received: 23 November 2010 / Accepted: 20 December 2010 / Published: 23 June 2011
Abstract
Cancer is the second leading cause of death in the US and in Mississippi. Breast cancer (BC) is the most common cancer among women, and the underlying pathophysiology remains unknown, especially among African American (AA) women. The study purpose was to examine the joint effect of menopause status (MS) and hormone replacement therapy (HRT) on the association with cancers, particularly BC using data from the Jackson Heart Study. The analytic sample consisted of 3202 women between 35 and 84 years of which 73.7% and 22.6% were postmenopausal and on HRT, respectively. There were a total of 190 prevalent cancer cases (5.9%) in the sample with 22.6% breast cancer cases. Menopause (p < 0.0001), but not HRT (p = 0.6402), was independently associated with cancer. Similar results were obtained for BC. BC, cancer, hypertension, type 2 diabetes, prevalent cardiovascular disease, physical activity and certain dietary practices were all significantly associated with the joint effect of menopause and HRT in the unadjusted analyses. The family history of cancer was the only covariate that was significantly associated with cancer in the age-adjusted models. In examining the association of cancer and the joint effect of menopause and HRT, AA women who were menopausal and were not on HRT had a 1.97 (95% CI: 1.15, 3.38) times odds of having cancer compared to pre-menopausal women after adjusting for age; which was attenuated after further adjusting for family history of cancer. Given that the cancer and BC cases were small and key significant associations were attenuated after adjusting for the above mentioned covariates, these findings warrant further investigation in studies with larger sample sizes of cancer (and BC) cases.
View Full-Text
►

▼

Figures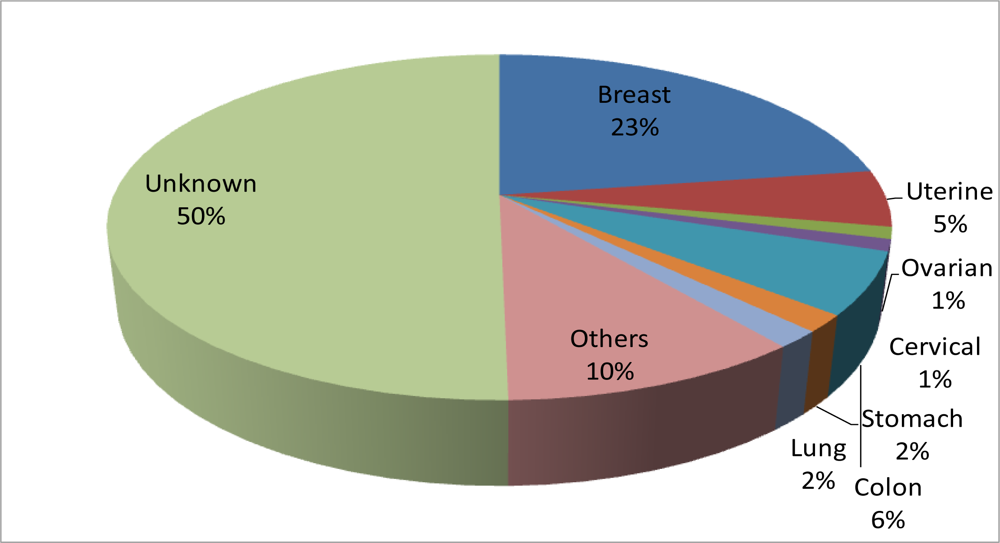 Share & Cite This Article
MDPI and ACS Style
Jenkins, B.W.C.; Addison, C.; Wilson, G.; Liu, J.; Fortune, M.; Robinson, K.; White, M.; Sarpong, D. Association of the Joint Effect of Menopause and Hormone Replacement Therapy and Cancer in African American Women: The Jackson Heart Study. Int. J. Environ. Res. Public Health 2011, 8, 2491-2504.
Related Articles
Comments
[Return to top]