Philinopgenin A, B, and C, Three New Triterpenoid Aglycones from the Sea Cucumber Pentacta quadrangulasis
Research Center for Marine Drugs, School of Pharmacy, Second Military Medical University, 325 Guo-He Road, Shanghai 200433, P. R. China
*
Author to whom correspondence should be addressed.
Received: 17 May 2004 / Accepted: 16 October 2004 / Published: 25 November 2004
Abstract
Three new triterpenoid aglycones named Philinopgenin A (1), B (2), and C (3) were isolated from the acid hydrolysate of the crude glycoside mixture prepared from the whole sea cucumber
Pentacta quadrangulasis
Lesson. The corresponding structures were determined as 16β-acetoxyholosta-8(9), 24(25)-diene-3β-ol (1), 20, 25-epoxy-lanosta-9(11)-ene-3β-ol 18(16)–lactone (2) and 16β-acetoxyholosta-9(11), 24(25)-diene-3β-ol (3), respectively, on the basis of spectral evidence.
View Full-Text
►

▼

Figures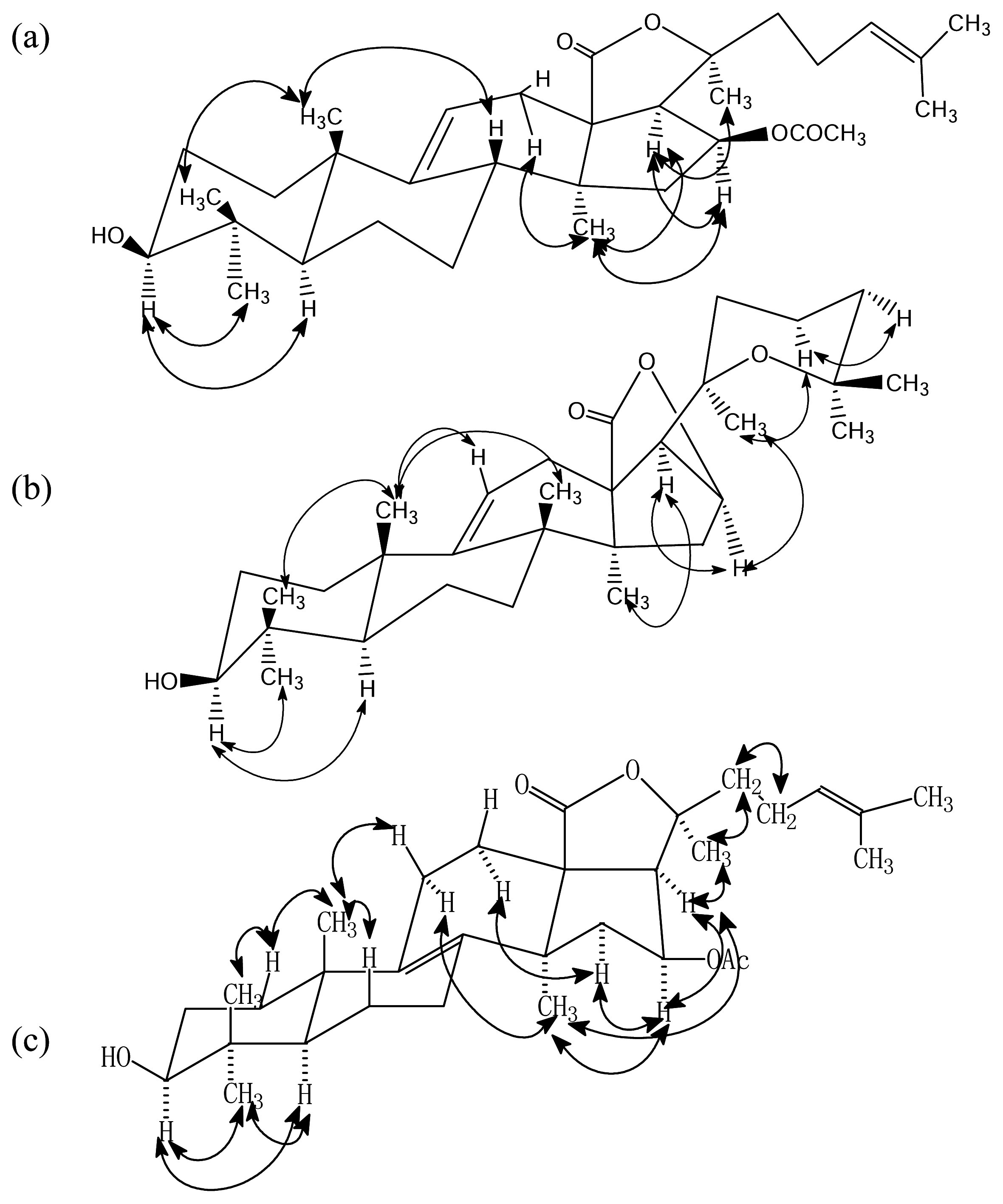 Share & Cite This Article
MDPI and ACS Style
Zhang, S.-L.; Li, L.; Yi, Y.-H.; Zou, Z.-R.; Sun, P. Philinopgenin A, B, and C, Three New Triterpenoid Aglycones from the Sea Cucumber Pentacta quadrangulasis. Mar. Drugs 2004, 2, 185-191.
Related Articles
Comments
[Return to top]