Paulomycin G, a New Natural Product with Cytotoxic Activity against Tumor Cell Lines Produced by Deep-Sea Sediment Derived Micromonospora matsumotoense M-412 from the Avilés Canyon in the Cantabrian Sea
1
Departamento de Biología Funcional, Área de Microbiología, and Instituto Universitario de Oncología del Principado de Asturias, Universidad de Oviedo, 33006 Oviedo, Spain
2
Fundación MEDINA, Centro de Excelencia en Investigación de Medicamentos Innovadores en Andalucía, Avda, del Conocimiento 34, Parque Tecnológico de Ciencias de la Salud, E-18016 Granada, Spain
3
Departamento de Biología de Organismos y Sistemas, Área de Ecología, Universidad de Oviedo, 33006 Oviedo, Spain
4
Departamento de Ingeniería Química y Tecnología del Medio Ambiente, Área de Ingeniería Química, Universidad de Oviedo, 33006 Oviedo, Spain
*
Authors to whom correspondence should be addressed.
Received: 15 June 2017 / Revised: 22 August 2017 / Accepted: 23 August 2017 / Published: 28 August 2017
Abstract
The present article describes a structurally novel natural product of the paulomycin family, designated as paulomycin G (
1
), obtained from the marine strain
Micromonospora matsumotoense
M-412, isolated from Cantabrian Sea sediments collected at 2000 m depth during an oceanographic expedition to the submarine Avilés Canyon. Paulomycin G is structurally unique since—to our knowledge—it is the first member of the paulomycin family of antibiotics lacking the paulomycose moiety. It is also the smallest bioactive paulomycin reported. Its structure was determined using HRMS and 1D and 2D NMR spectroscopy. This novel natural product displays strong cytotoxic activities against different human tumour cell lines, such as pancreatic adenocarcinoma (MiaPaca_2), breast adenocarcinoma (MCF-7), and hepatocellular carcinoma (HepG2). The compound did not show any significant bioactivity when tested against a panel of bacterial and fungal pathogens.
View Full-Text
►

▼

Figures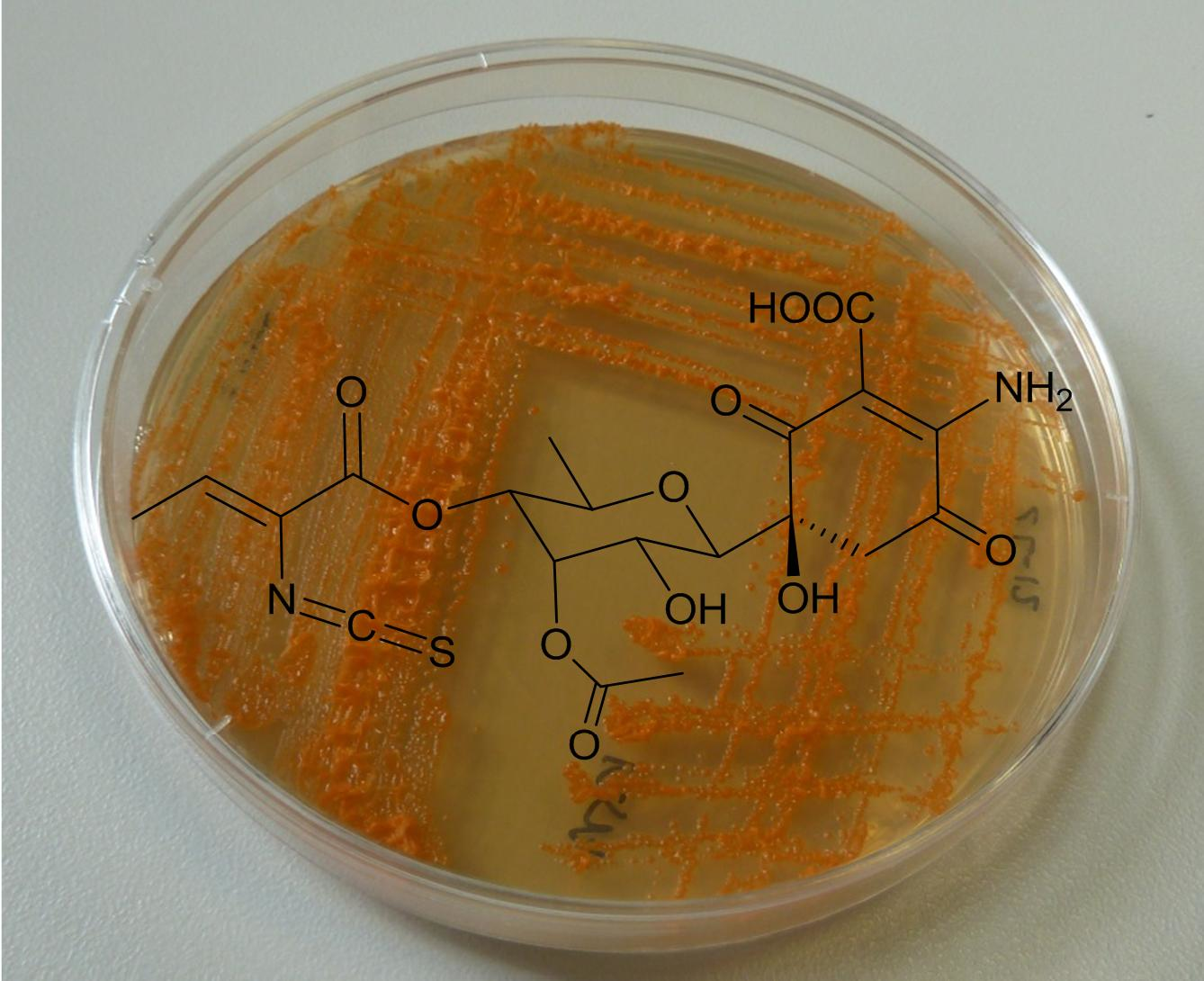 This is an open access article distributed under the
Creative Commons Attribution License
which permits unrestricted use, distribution, and reproduction in any medium, provided the original work is properly cited. (CC BY 4.0).
Share & Cite This Article
MDPI and ACS Style
Sarmiento-Vizcaíno, A.; Braña, A.F.; Pérez-Victoria, I.; Martín, J.; de Pedro, N.; Cruz, M.; Díaz, C.; Vicente, F.; Acuña, J.L.; Reyes, F.; García, L.A.; Blanco, G. Paulomycin G, a New Natural Product with Cytotoxic Activity against Tumor Cell Lines Produced by Deep-Sea Sediment Derived Micromonospora matsumotoense M-412 from the Avilés Canyon in the Cantabrian Sea. Mar. Drugs 2017, 15, 271.
Note that from the first issue of 2016, MDPI journals use article numbers instead of page numbers. See further details here.
Related Articles
Comments
[Return to top]