Isolation and Selection of Microalgal Strains from Natural Water Sources in Viet Nam with Potential for Edible Oil Production
1
Research Institute for Oil and Oil Plants (IOOP), Ministry of Industry and Trade (MOIT), Ho Chi Minh City 71-175, Vietnam
2
Institute of Marine and Environmental Technology (IMET), University of Maryland Center for Environmental Science, Columbus Center Suite 236, 701 East Pratt Street, Baltimore, MD 21202, USA
*
Authors to whom correspondence should be addressed.
Received: 11 April 2017 / Revised: 11 June 2017 / Accepted: 14 June 2017 / Published: 23 June 2017
Abstract
Industrial vegetable oil production in Viet Nam depends on oil seeds and crude plant oils that are currently more than 90% imported. As the first step in investigating the feasibility of using microalgae to provide Viet Nam with a domestic source of oil for food and edible oil industries, fifty lipid-producing microalgae were isolated and characterized. The microalgae were isolated from water sources ranging from freshwater to brackish and marine waters from a wide geographic distribution in Viet Nam. Initial analyses showed that 20 of the 50 strains had good growth rates, produced high biomass and had high lipid content, ranging up to 50% of dry weight biomass. 18S rRNA gene sequence analyses of the 50 strains showed a great diversity in this assemblage of microalgae, comprising at least 38 species and representatives of 25 genera
: Chlamydomonas
,
Poterioochromonas
,
Scenedesmus
,
Desmodesmus
,
Chlorella
,
Bracteacoccus
,
Monoraphidium
,
Selenastrum
,
Acutodesmus
,
Mychonastes
,
Ankistrodesmus
,
Kirchneriella
,
Raphidocelis
,
Dictyosphaerium
,
Coelastrella
,
Schizochlamydella
,
Oocystidium
,
Nannochloris
,
Auxenochlorella
,
Chlorosarcinopsis
,
Stichococcus
,
Picochlorum
,
Prasinoderma
,
Chlorococcum
, and
Marvania.
Some of the species are closely related to well-known lipid producers such as
Chlorella sorokiniana
, but some other strains are not closely related to the strains found in public sequence databases and likely represent new species. Analysis of oil quality showed that fatty acid profiles of the microalgal strains were very diverse and strain-dependent. Fatty acids in the microalgal oils comprised saturated fatty acids (SFAs), poly-unsaturated fatty acids (PUFAs), and mono-unsaturated fatty acids (MUFAs). The main SFA was palmitic acid. MUFAs and PUFAs were dominated by oleic acid, and linoleic and linolenic acids, respectively. Some strains were especially rich in the essential fatty acid α-linolenic acid (ALA), which comprised more than 20% of the fatty acids in these strains. Other strains had fatty acid compositions similar to that of palm oil. Several strains have been selected on the basis of their suitable fatty acid profiles and high lipid content for further chemical and physical characterization, toxicity and organoleptic tests of their oils, and for scale-up.
View Full-Text
►

▼

Figures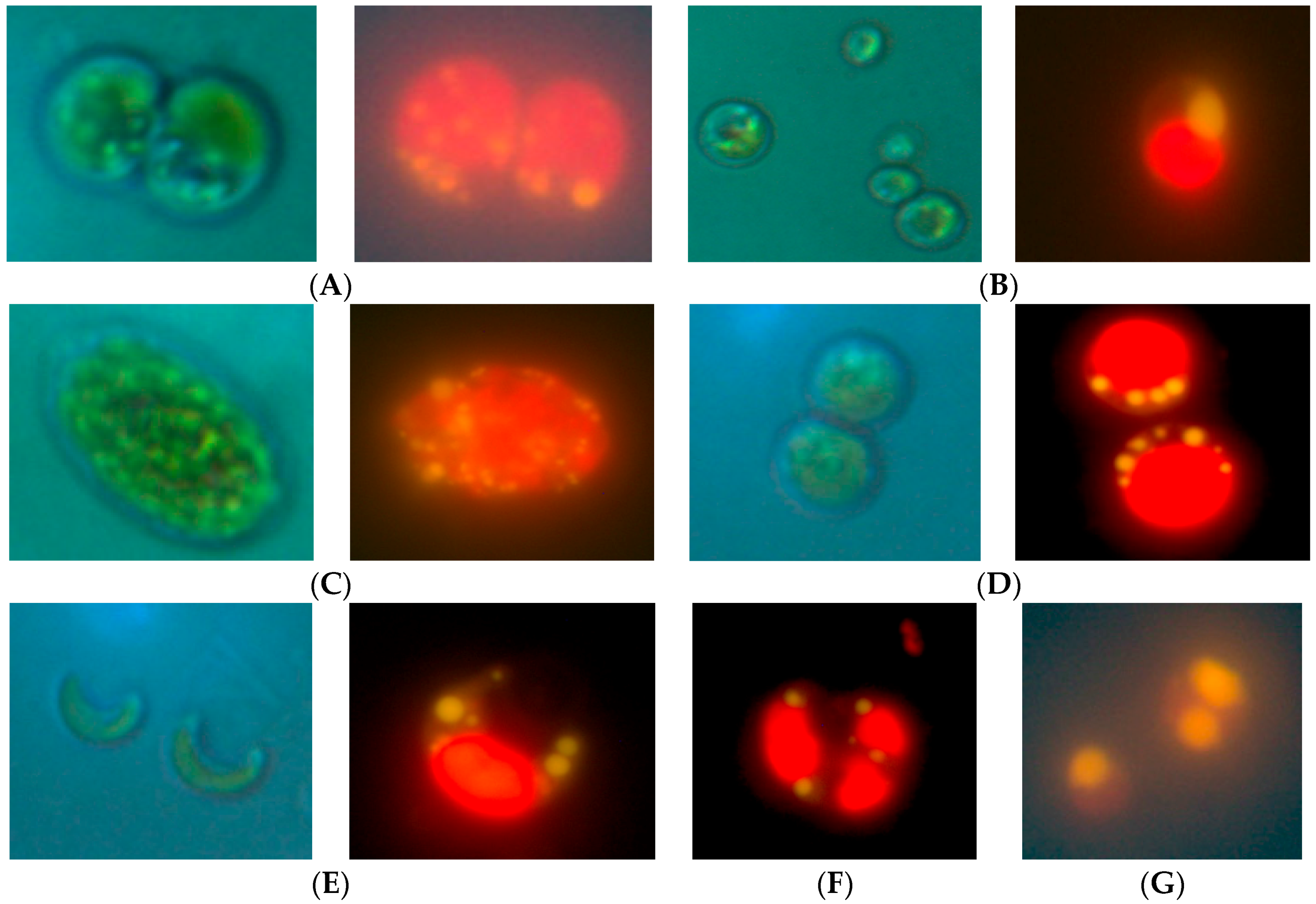 Figure 1
This is an open access article distributed under the
Creative Commons Attribution License
which permits unrestricted use, distribution, and reproduction in any medium, provided the original work is properly cited. (CC BY 4.0).
Share & Cite This Article
MDPI and ACS Style
Thao, T.Y.; Linh, D.T.N.; Si, V.C.; Carter, T.W.; Hill, R.T. Isolation and Selection of Microalgal Strains from Natural Water Sources in Viet Nam with Potential for Edible Oil Production. Mar. Drugs 2017, 15, 194.
Note that from the first issue of 2016, MDPI journals use article numbers instead of page numbers. See further details here.
Related Articles
Comments
[Return to top]