Beta-Blockers and Oxidative Stress in Patients with Heart Failure
1
Department of Cardiovascular Medicine, Okayama University Graduate School of Medicine, Dentistry and Pharmaceutical Sciences, 2-5-1 Shikata-cho, Kita-ku, Okayama 700-8558, Japan
2
Department of Cardiovascular Therapeutics, Okayama University Graduate School of Medicine, Dentistry and Pharmaceutical Sciences, 2-5-1 Shikata-cho, Kita-ku, Okayama 700-8558, Japan
3
Division of Cardiology, National Hospital Organization Okayama Medical Center, 1711-1 Tamasu, Kita-ku, Okayama 701-1192, Japan
*
Author to whom correspondence should be addressed.
Received: 12 July 2011 / Accepted: 28 July 2011 / Published: 5 August 2011
Abstract
Oxidative stress has been implicated in the pathogenesis of heart failure. Reactive oxygen species (ROS) are produced in the failing myocardium, and ROS cause hypertrophy, apoptosis/cell death and intracellular Ca
2+
overload in cardiac myocytes. ROS also cause damage to lipid cell membranes in the process of lipid peroxidation. In this process, several aldehydes, including 4-hydroxy-2-nonenal (HNE), are generated and the amount of HNE is increased in the human failing myocardium. HNE exacerbates the formation of ROS, especially H
2
O
2
and ·OH, in cardiomyocytes and subsequently ROS cause intracellular Ca
2+
overload. Treatment with beta-blockers such as metoprolol, carvedilol and bisoprolol reduces the levels of oxidative stress, together with amelioration of heart failure. This reduction could be caused by several possible mechanisms. First, the beta-blocking effect is important, because catecholamines such as isoproterenol and norepinephrine induce oxidative stress in the myocardium. Second, anti-ischemic effects and negative chronotropic effects are also important. Furthermore, direct antioxidative effects of carvedilol contribute to the reduction of oxidative stress. Carvedilol inhibited HNE-induced intracellular Ca
2+
overload. Beta-blocker therapy is a useful antioxidative therapy in patients with heart failure.
View Full-Text
►

▼

Figures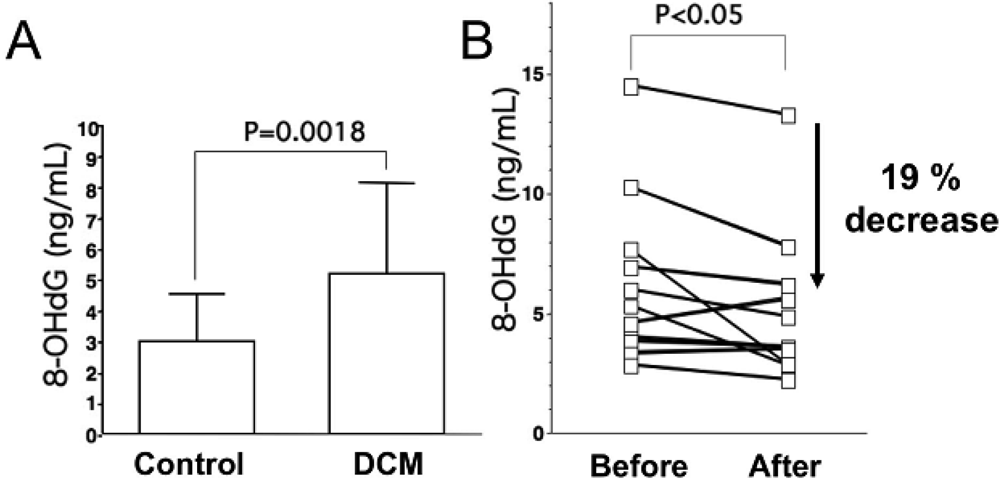 Share & Cite This Article
MDPI and ACS Style
Nakamura, K.; Murakami, M.; Miura, D.; Yunoki, K.; Enko, K.; Tanaka, M.; Saito, Y.; Nishii, N.; Miyoshi, T.; Yoshida, M.; Oe, H.; Toh, N.; Nagase, S.; Kohno, K.; Morita, H.; Matsubara, H.; Kusano, K.F.; Ohe, T.; Ito, H. Beta-Blockers and Oxidative Stress in Patients with Heart Failure. Pharmaceuticals 2011, 4, 1088-1100.
Related Articles
Comments
[Return to top]