Dietary Polyphenols and Their Biological Significance
Department of Natural Product Chemistry, School of Pharmaceutical Sciences, Shandong University, 44 West Wenhua Road, Jinan 250012, P. R. China
*
Author to whom correspondence should be addressed.
Received: 12 June 2007 / Revised: 27 August 2007 / Accepted: 27 August 2006 / Published: 12 September 2007
Abstract
Dietary polyphenols represent a wide variety of compounds that occur in fruits,vegetables, wine, tea, extra virgin olive oil, chocolate and other cocoa products. They aremostly derivatives and/or isomers of flavones, isoflavones, flavonols, catechins andphenolic acids, and possess diverse biological properties such as antioxidant, antiapoptosis,anti-aging, anticarcinogen, anti-inflammation, anti-atherosclerosis, cardiovascularprotection, improvement of the endothelial function, as well as inhibition of angiogenesisand cell proliferation activity. Most of these biological actions have been attributed to theirintrinsic reducing capabilities. They may also offer indirect protection by activatingendogenous defense systems and by modulating cellular signaling processes such asnuclear factor-kappa B (NF-кB) activation, activator protein-1(AP-1) DNA binding,glutathione biosynthesis, phosphoinositide 3 (PI3)-kinase/protein kinase B (Akt) pathway,mitogen-activated protein kinase (MAPK) proteins [extracellular signal-regulated proteinkinase (ERK), c-jun N-terminal kinase (JNK) and P38 ] activation, and the translocationinto the nucleus of nuclear factor erythroid 2 related factor 2 (Nrf2). This paper covers themost recent literature on the subject, and describes the biological mechanisms of action andprotective effects of dietary polyphenols.
View Full-Text
►

▼

Figures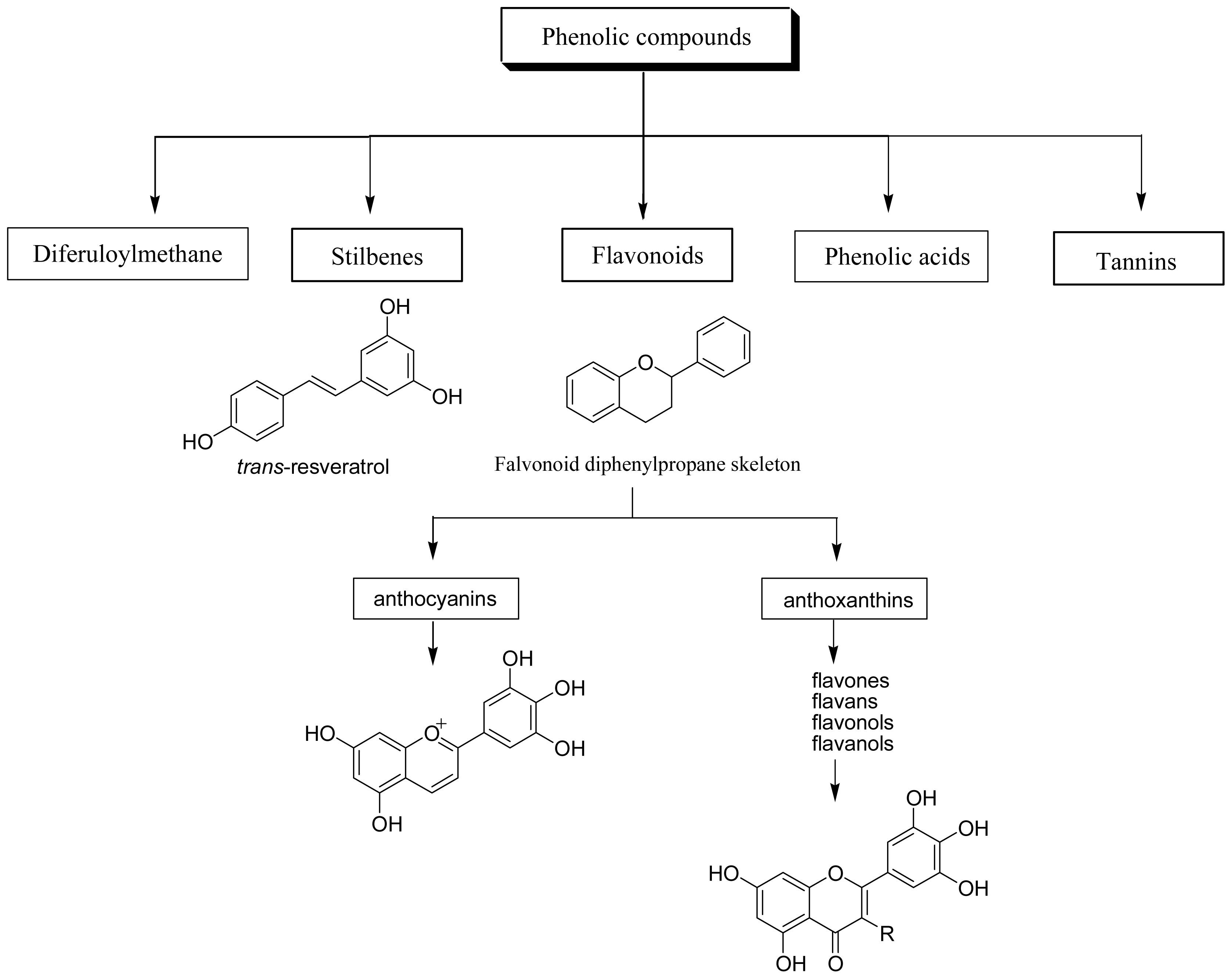 Share & Cite This Article
MDPI and ACS Style
Han, X.; Shen, T.; Lou, H. Dietary Polyphenols and Their Biological Significance. Int. J. Mol. Sci. 2007, 8, 950-988.
Related Articles
Comments
[Return to top]