PAMP Activity of Cerato-Platanin during Plant Interaction: An -Omic Approach
1
Department of Biomedical Experimental and Clinical Sciences, Università di Firenze, viale Morgagni 50, 50134 Firenze, Italy
2
Department of Agri-Food and Environmental Science, Università di Firenze, via delle Idee 30, 50019 Sesto Fiorentino, Italy
3
Department of Biology, Università di Firenze, via Micheli 1, 50121 Firenze, Italy
*
Author to whom correspondence should be addressed.
Academic Editor: Marcello Iriti
Received: 16 March 2016 / Revised: 12 May 2016 / Accepted: 21 May 2016 / Published: 2 June 2016
Abstract
Cerato-platanin (CP) is the founder of a fungal protein family consisting in non-catalytic secreted proteins, which work as virulence factors and/or as elicitors of defense responses and systemic resistance, thus acting as PAMPs (pathogen-associated molecular patterns). Moreover, CP has been defined an expansin-like protein showing the ability to weaken cellulose aggregates, like the canonical plant expansins do. Here, we deepen the knowledge on CP PAMP activity by the use of a multi-disciplinary approach: proteomic analysis, VOC (volatile organic compound) measurements, and gas exchange determination. The treatment of
Arabidopsis
with CP induces a differential profile either in protein expression or in VOC emission, as well changes in photosynthetic activity. In agreement with its role of defense activator, CP treatment induces down-expression of enzymes related to primary metabolism, such as RuBisCO, triosephosphate isomerase, and ATP-synthase, and reduces the photosynthesis rate. Conversely, CP increases expression of defense-related proteins and emission of some VOCs. Interestingly, CP exposure triggered the increase in enzymes involved in GSH metabolism and redox homeostasis (glutathione
S
-transferase, thioredoxin, Cys-peroxiredoxin, catalase) and in enzymes related to the "glucosinolate-myrosinase" system, which are the premise for synthesis of defence compounds, such as camalexin and some VOCs, respectively. The presented results are in agreement with the accepted role of CP as a PAMP and greatly increase the knowledge of plant primary defences induced by a purified fungal elicitor.
View Full-Text
►

▼

Figures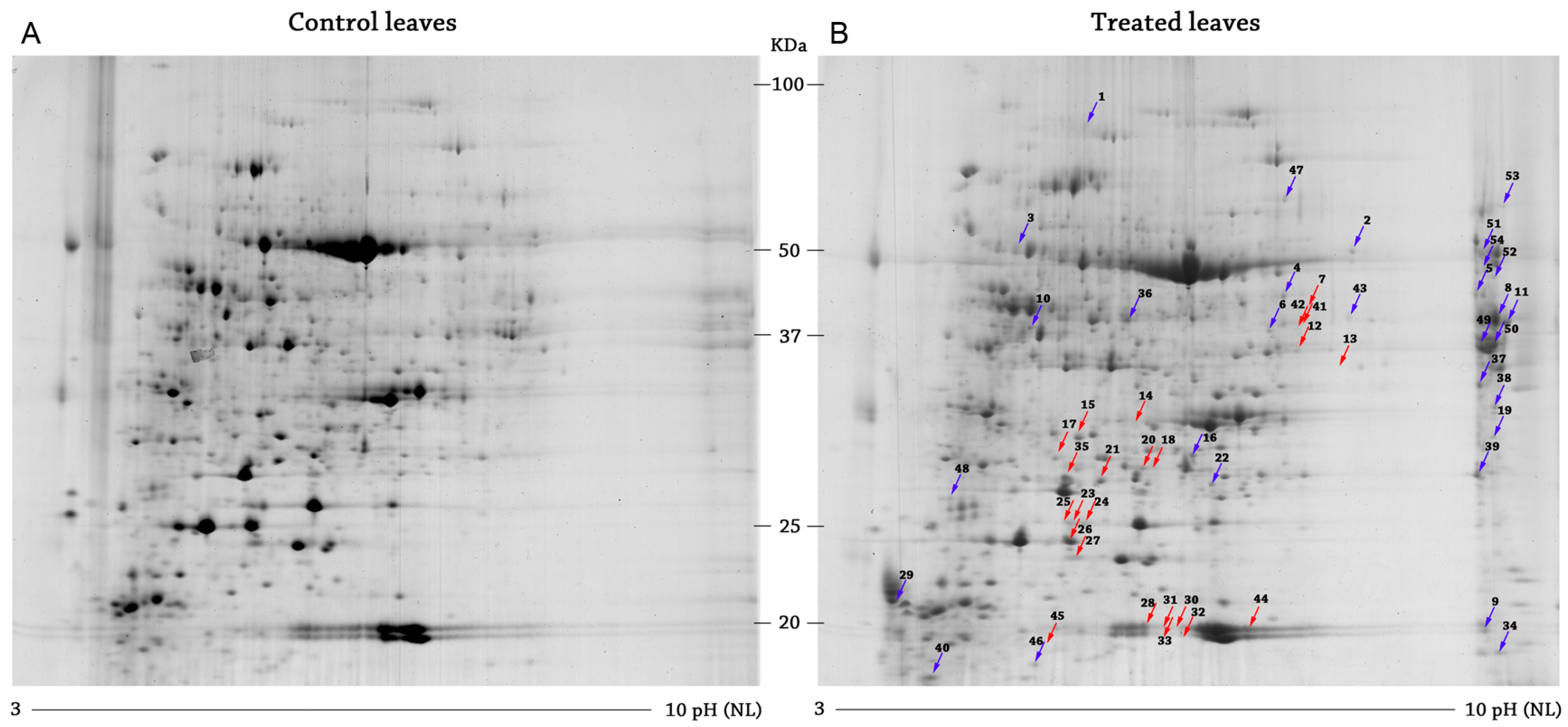 Figure 1
This is an open access article distributed under the
Creative Commons Attribution License
which permits unrestricted use, distribution, and reproduction in any medium, provided the original work is properly cited. (CC BY 4.0).
Share & Cite This Article
MDPI and ACS Style
Luti, S.; Caselli, A.; Taiti, C.; Bazihizina, N.; Gonnelli, C.; Mancuso, S.; Pazzagli, L. PAMP Activity of Cerato-Platanin during Plant Interaction: An -Omic Approach. Int. J. Mol. Sci. 2016, 17, 866.
Note that from the first issue of 2016, MDPI journals use article numbers instead of page numbers. See further details here.
Related Articles
Comments
[Return to top]