Current Insights into Long Non-Coding RNAs in Renal Cell Carcinoma
1
Department of Urology, Medical University of Graz, A-8036 Graz, Austria
2
Department of Internal Medicine I, Salzburger Landeskliniken (SALK), Paracelsus Medical University, A-5020 Salzburg, Austria
3
Laboratory for Tumour Biology and Experimental Therapies, Institute of Physiology and Pathophysiology, Paracelsus Medical University, A-5020 Salzburg, Austria
4
Department of Experimental Therapeutics, The University of Texas MD Anderson Cancer Center, Houston, TX 77054, USA
5
Research Center of Functional Genomics, Biomedicine and Translational Medicine, Iuliu Hatieganu University of Medicine and Pharmacy, 400337 Cluj-Napoca, Romania
6
Department of Experimental Pathology, The Oncology Institute Ion Chiricuta, 400015 Cluj-Napoca, Romania
7
Institute of Human Genetics, Medical University of Graz, A-8036 Graz, Austria
8
Division of Oncology, Department of Internal Medicine, Medical University of Graz, A-8036 Graz, Austria
9
Center for Biomarker Research in Medicine, Medical University of Graz, A-8036 Graz, Austria
*
Author to whom correspondence should be addressed.
Academic Editor: Y-h. Taguchi
Received: 22 February 2016 / Revised: 8 April 2016 / Accepted: 12 April 2016 / Published: 15 April 2016
Abstract
Renal cell carcinoma (RCC) represents a deadly disease with rising mortality despite intensive therapeutic efforts. It comprises several subtypes in terms of distinct histopathological features and different clinical presentations. Long non-coding RNAs (lncRNAs) are non-protein-coding transcripts in the genome which vary in expression levels and length and perform diverse functions. They are involved in the inititation, evolution and progression of primary cancer, as well as in the development and spread of metastases. Recently, several lncRNAs were described in RCC. This review emphasises the rising importance of lncRNAs in RCC. Moreover, it provides an outlook on their therapeutic potential in the future.
View Full-Text
►

▼

Figures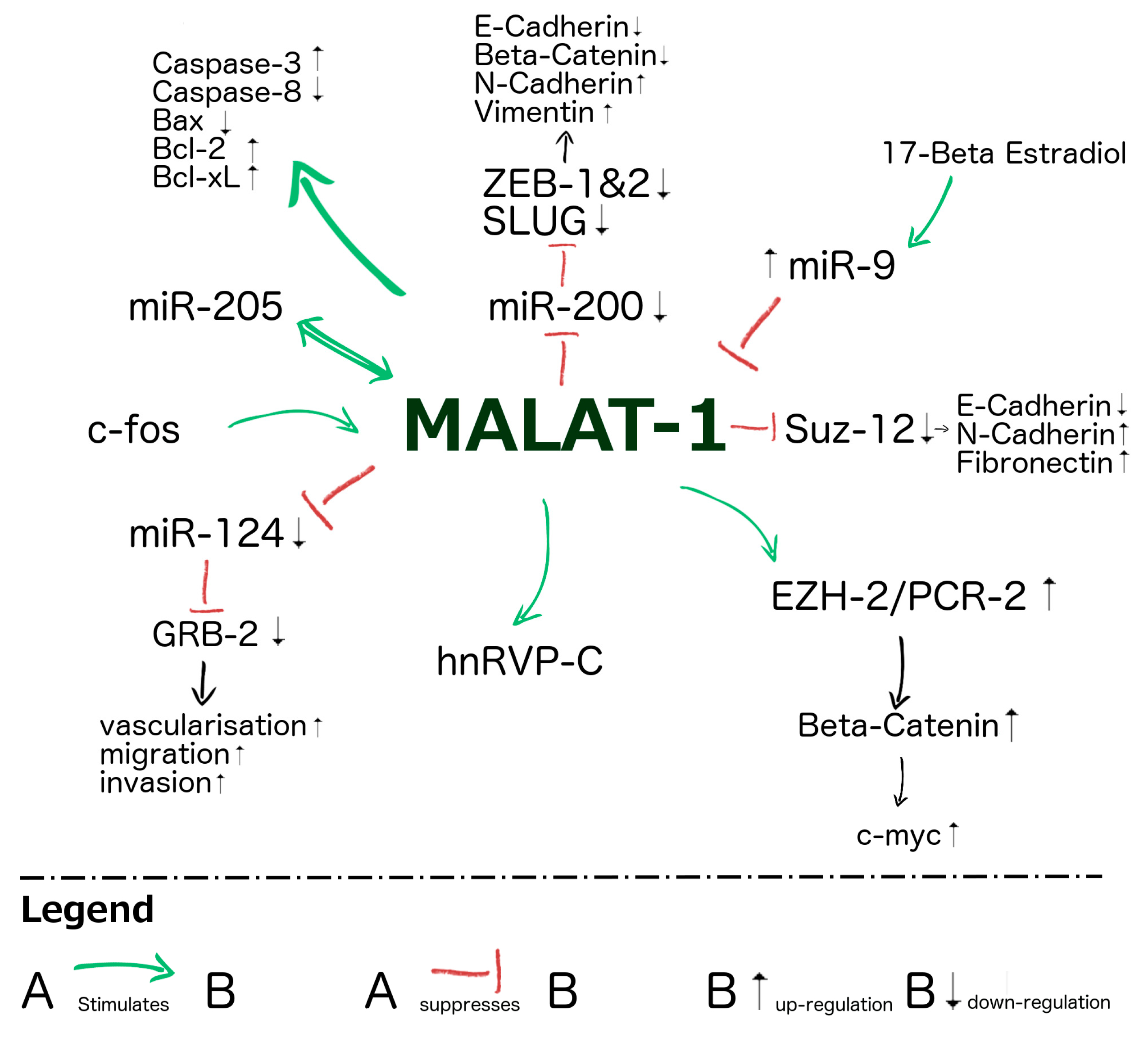 Figure 1
This is an open access article distributed under the
Creative Commons Attribution License
which permits unrestricted use, distribution, and reproduction in any medium, provided the original work is properly cited. (CC BY 4.0).
Share & Cite This Article
MDPI and ACS Style
Seles, M.; Hutterer, G.C.; Kiesslich, T.; Pummer, K.; Berindan-Neagoe, I.; Perakis, S.; Schwarzenbacher, D.; Stotz, M.; Gerger, A.; Pichler, M. Current Insights into Long Non-Coding RNAs in Renal Cell Carcinoma. Int. J. Mol. Sci. 2016, 17, 573.
Note that from the first issue of 2016, MDPI journals use article numbers instead of page numbers. See further details here.
Related Articles
Comments
[Return to top]