Mitochondria in the Center of Human Eosinophil Apoptosis and Survival
1
The Immunopharmacology Research Group, University of Tampere School of Medicine and Tampere University Hospital, Tampere FI-33014, Finland
2
Department of Respiratory Medicine, Seinäjoki Central Hospital, Seinäjoki, Finland and University of Tampere, Tampere FI-60220, Finland
*
Author to whom correspondence should be addressed.
Received: 17 January 2014 / Revised: 20 February 2014 / Accepted: 26 February 2014 / Published: 5 March 2014
Abstract
Eosinophils are abundantly present in most phenotypes of asthma and they contribute to the maintenance and exacerbations of the disease. Regulators of eosinophil longevity play critical roles in determining whether eosinophils accumulate into the airways of asthmatics. Several cytokines enhance eosinophil survival promoting eosinophilic airway inflammation while for example glucocorticoids, the most important anti-inflammatory drugs used to treat asthma, promote the intrinsic pathway of eosinophil apoptosis and by this mechanism contribute to the resolution of eosinophilic airway inflammation. Mitochondria seem to play central roles in both intrinsic mitochondrion-centered and extrinsic receptor-mediated pathways of apoptosis in eosinophils. Mitochondria may also be important for survival signalling. In addition to glucocorticoids, another important agent that regulates human eosinophil longevity via mitochondrial route is nitric oxide, which is present in increased amounts in the airways of asthmatics. Nitric oxide seems to be able to trigger both survival and apoptosis in eosinophils. This review discusses the current evidence of the mechanisms of induced eosinophil apoptosis and survival focusing on the role of mitochondria and clinically relevant stimulants, such as glucocorticoids and nitric oxide.
View Full-Text
►

▼

Figures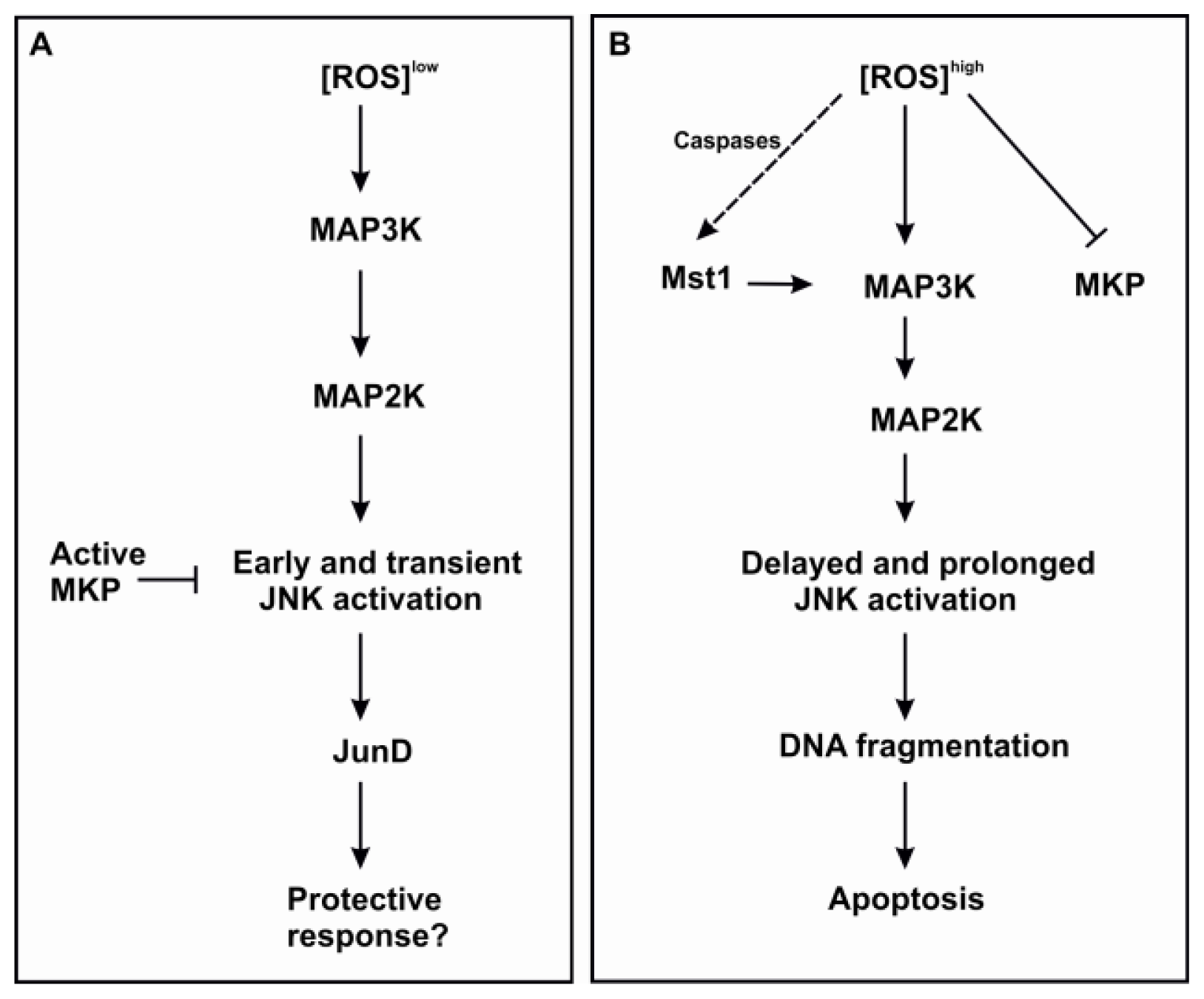 Share & Cite This Article
MDPI and ACS Style
Ilmarinen, P.; Moilanen, E.; Kankaanranta, H. Mitochondria in the Center of Human Eosinophil Apoptosis and Survival. Int. J. Mol. Sci. 2014, 15, 3952-3969.
Related Articles
Comments
[Return to top]