Development of New Microsatellite Markers for Salvia officinalis L. and Its Potential Use in Conservation-Genetic Studies of Narrow Endemic Salvia brachyodon Vandas
1
Department of Botany, Division of Biology, Faculty of Science, University of Zagreb, Marulićev trg 9A, 10000 Zagreb, Croatia
2
Department of Seed Science and Technology, Faculty of Agriculture, University of Zagreb, Svetošimunska 25, 10000 Zagreb, Croatia
3
Centre for Plant Biotechnology and Breeding, Agronomy Department, Biotechnical Faculty, University of Ljubljana, Jamnikarjeva 101, 1000 Ljubljana, Slovenia
4
Institute for Adriatic Crops and Karst Reclamation, Put Duilova 11, 21000 Split, Croatia
*
Author to whom correspondence should be addressed.
Received: 9 August 2012 / Revised: 30 August 2012 / Accepted: 5 September 2012 / Published: 24 September 2012
Abstract
Nine new microsatellite markers (SSR) were isolated from
Salvia officinalis
L. A total of 125 alleles, with 8 to 21 alleles per locus, were detected in a natural population from the east Adriatic coast. The observed heterozygosity, expected heterozygosity, and polymorphic information content ranged from 0.46 to 0.83, 0.73 to 0.93 and 0.70 to 0.92, respectively. New microsatellite markers, as well as previously published markers, were tested for cross-amplification in
Salvia brachyodon
Vandas, a narrow endemic species known to be present in only two localities on the Balkan Peninsula. Out of 30 microsatellite markers tested on the natural
S. brachyodon
population, 15 were successfully amplified. To obtain evidence of recent bottleneck events in the populations of both species, observed genetic diversity (
H
E
) was compared to the expected genetic diversity at mutation-drift equilibrium (
H
EQ
) and calculated from the observed number of alleles using a two-phased mutation model (TPM). Recent bottleneck events were detected only in the
S. brachyodon
population. This result suggests the need to reconsider the current threat category of this endemic species.
View Full-Text
►

▼

Figures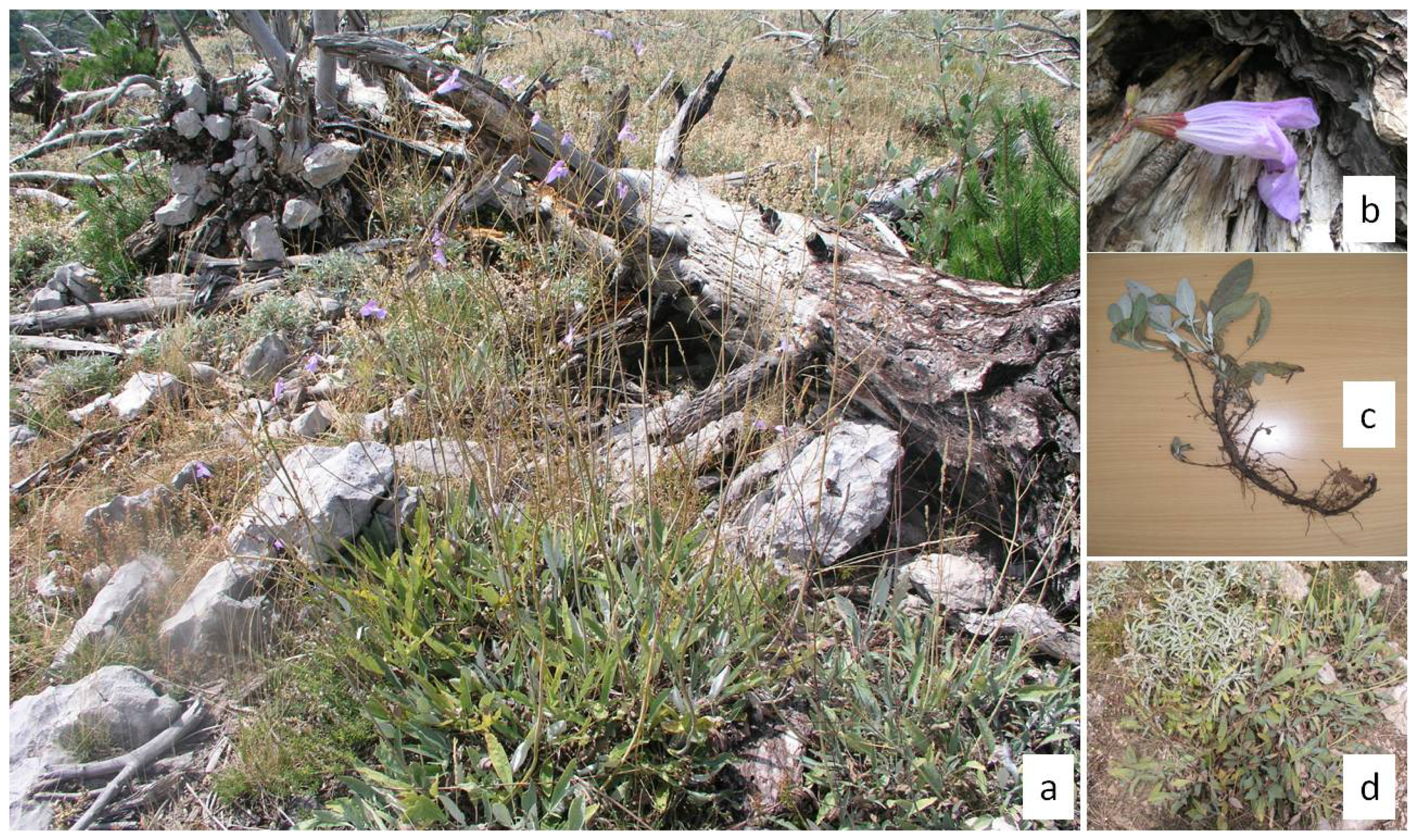 Share & Cite This Article
MDPI and ACS Style
Radosavljević, I.; Satovic, Z.; Jakse, J.; Javornik, B.; Greguraš, D.; Jug-Dujaković, M.; Liber, Z. Development of New Microsatellite Markers for Salvia officinalis L. and Its Potential Use in Conservation-Genetic Studies of Narrow Endemic Salvia brachyodon Vandas. Int. J. Mol. Sci. 2012, 13, 12082-12093.
Related Articles
Comments
[Return to top]