Preparation and Characterization of Catalase-Loaded Solid Lipid Nanoparticles Protecting Enzyme against Proteolysis
1
School of Food Science and Technology, Jiangnan University, Wuxi 214122, China
2
State Key Laboratory of Food Science and Technology, Jiangnan University, Wuxi 214122, China
3
COFCO East Ocean Oils & Grains Industries (Zhangjiagang) Co., Ltd., Zhangjiagang 215634, China
*
Author to whom correspondence should be addressed.
Received: 16 March 2011 / Revised: 3 June 2011 / Accepted: 13 June 2011 / Published: 4 July 2011
Abstract
Catalase-loaded solid lipid nanoparticles (SLNs) were prepared by the double emulsion method (w/o/w) and solvent evaporation techniques, using acetone/methylene chloride (1:1) as an organic solvent, lecithin and triglyceride as oil phase and Poloxmer 188 as a surfactant. The optimized SLN was prepared by lecithin: triglyceride ratio (5%), 20-second + 30-second sonication, and 2% Poloxmer 188. The mean particle size of SLN was 296.0 ± 7.0 nm, polydispersity index range and zeta potential were 0.322–0.354 and −36.4 ± 0.6, respectively, and the encapsulation efficiency reached its maximum of 77.9 ± 1.56. Catalase distributed between the solid lipid and inner aqueous phase and gradually released from Poloxmer coated SLNs up to 20% within 20 h. Catalase-loaded SLN remained at 30% of H
2
O
2
-degrading activity after being incubated with Proteinase K for 24 h, while free catalase lost activity within 1 h.
View Full-Text
►

▼

Figures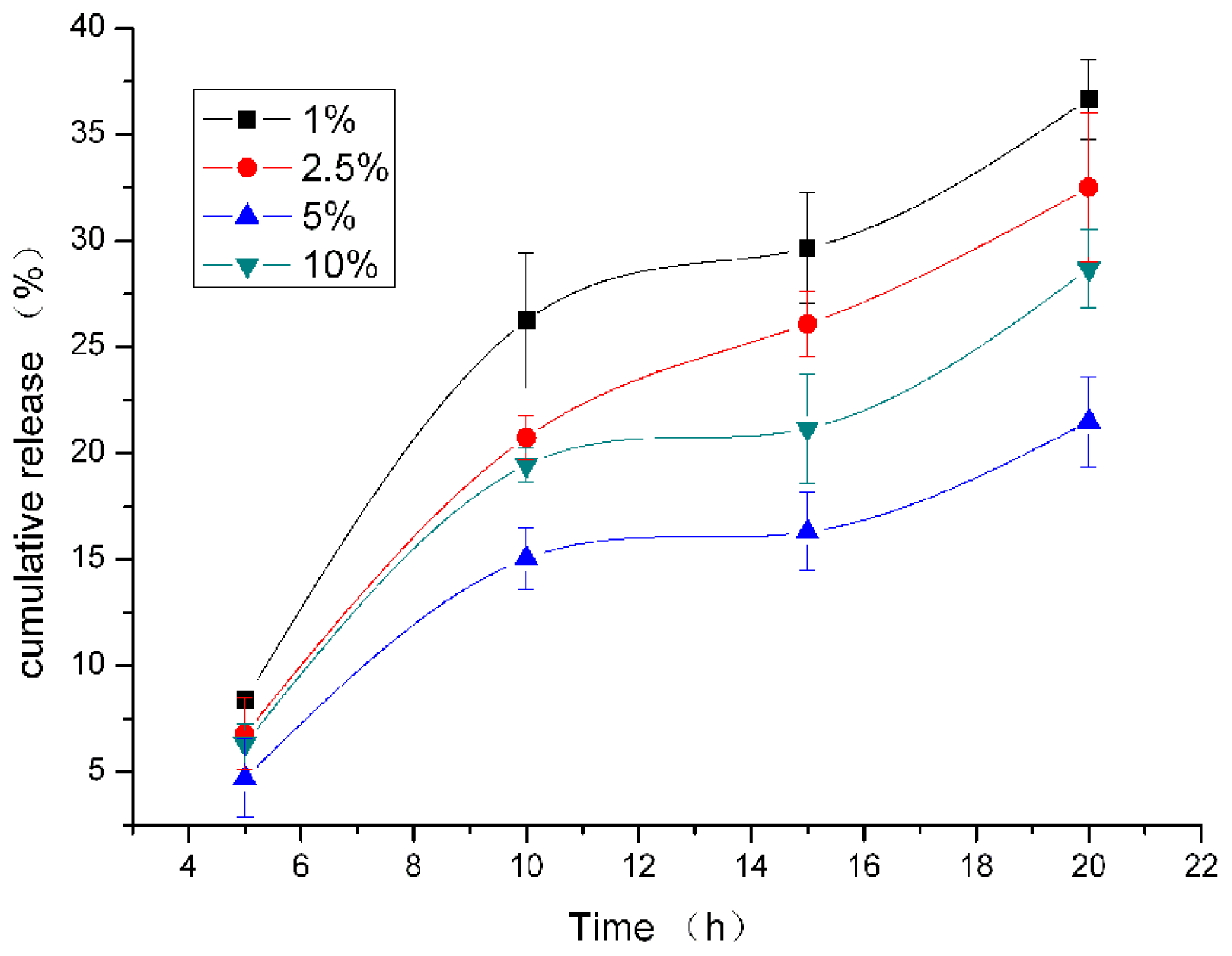 Share & Cite This Article
MDPI and ACS Style
Qi, C.; Chen, Y.; Jing, Q.-Z.; Wang, X.-G. Preparation and Characterization of Catalase-Loaded Solid Lipid Nanoparticles Protecting Enzyme against Proteolysis. Int. J. Mol. Sci. 2011, 12, 4282-4293.
Related Articles
Comments
[Return to top]